Printmaker Angie Lewin talks about 'A Printmaker's Journey'
Description
Angie Lewin will be talking about her sketchbook drawings made whilst walking in the Scottish Highlands or scouring the coastline of north Norfolk as they are the starting point for many of her limited edition prints.

Often returning to the same remote corners of the British Isles, she depicts contrasting environments and their native flora, attracted to the relationships between plant communities on an intimate level. Landscapes are often glimpsed through intricately detailed plant forms. Still life compositions will incorporate seedpods, grasses, flints and dried seaweed all collected on these walking and sketching trips.


In this talk Angie will look at the progression from these embryonic sketches into her finished prints and the decision making aspects of her printmaking craft, based on many years of printmaking experience.

She will also touch on the concept of the 'artist as designer', looking at how elements of a Printmaker's output might be developed into designs for fabrics, wallpapers and ceramics, considering both her own work and that of artists such as Edward Bawden, Enid Marx and Eric Ravilious.
For more information about Angie please visit her website.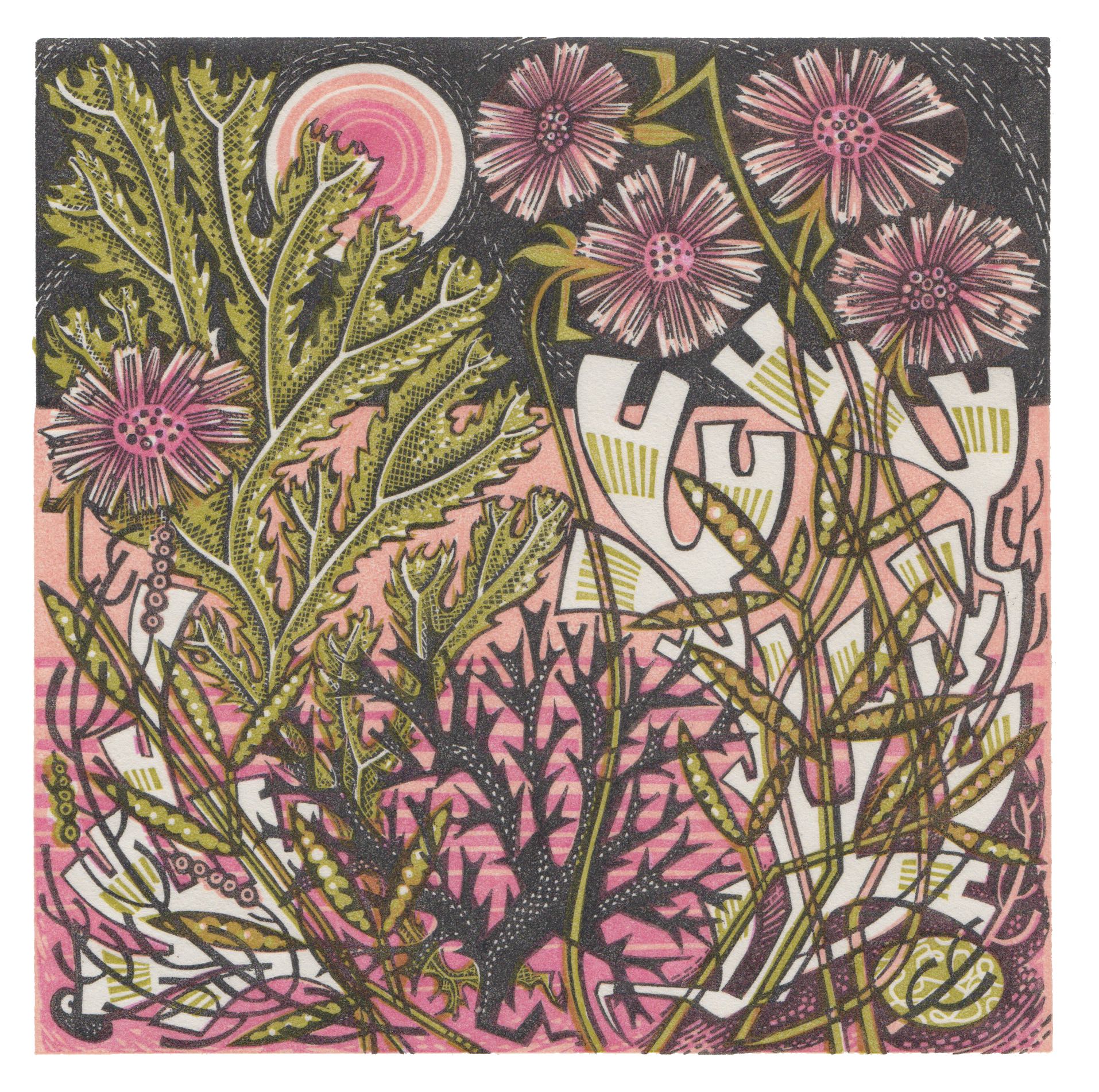 Save
Save
Save
Save