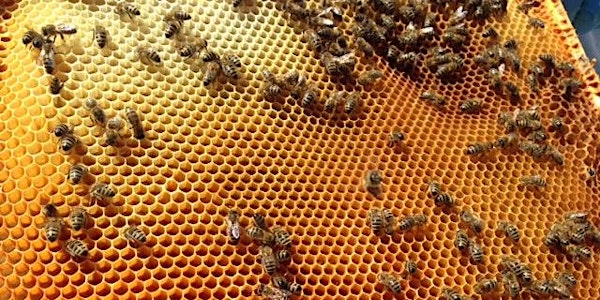 Printworks Rooftop Bee tours – Bee in the city Weekender
Location
The Printworks
27 Withy Grove
Manchester
M4 2BS
United Kingdom
Description
Did you know that a Honey Bees wings stroke 11,400 times per minute?
The Printworks, Manchester is the home to a colony of bee hives and will be hosting tours of its rooftop Apiary (Honey Bee Hives) as part of the Bee in the City Weekender to celebrate the first weekend of the Bee in the City trail.
This is a unique opportunity as the doors to the roof top don't normally open to the public.
You will be taken up seven floors to the top of the iconic Printworks and given an insight into the wonder of Honey Bees and their ecological importance. Accompanied by Centre Director and avid Bee Keeper Fred Booth you will be given the opportunity to get up close to Manchesters buzzing little friends. Why not pair the tour with a visit to the Hac-Bee-Enda, The Printworks sponsored Bee by incredible artist Justin Eagleton.
The visit:
-Each slot will only allow a maximum of 10 people in total
-Meet at the front of Chiquitos inside The Printworks complex 10 minutes before the tour start time
-Anyone who is allergic to Bee stings are advised not to take part in the tour
-The age restriction for the tour is 16 and above

-Each tour will no longer than 30 minutes in total