Description
Important Notice: You can no longer register for this event using this form, however there are a limited number of seats remaining which you can register for attendance here:
https://nedboard.com/LastMinuteRegistration_12thJune
Rapid developments in technology have disrupted how business operates, necessitating organisations to rethink business models, structure, and customer engagement. Hence, digital technology, and specifically for our upcoming "Board Best Practice, Artificial Intelligence", are not simply IT 'issues'. Artificial Intelligence (AI) is relevant to the Board in terms of strategy, risk, business model, operations, customer engagement, revenue generation and likely the long-term sustainability of an organisation.
In addition, the UK Government is looking to place the UK at the cutting edge of AI and set up a Select Committee on Artificial Intelligence.
As an experienced or aspiring non-executive director, it is important to continue to strive for best practice and continue your learning and understanding of the role you are in. An insightful evening for any non-exec keen to keep engaged with current board level thoughts, discussions and best practices.
Relevant to non-executive and executive board members; and chairmen from a variety of sectors and types of organisation, we look forward to welcoming you on Tuesday 12th June.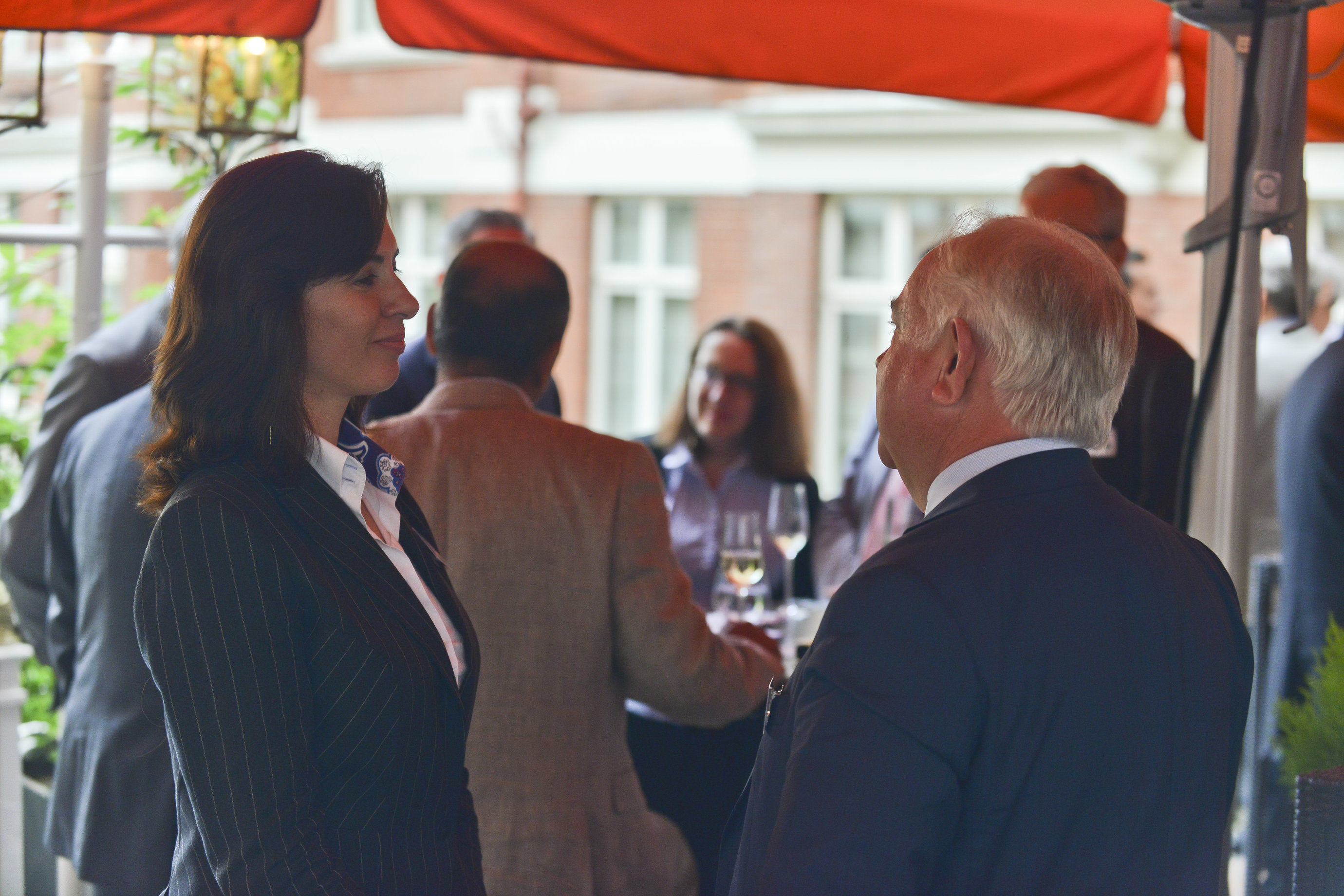 NEDonBoard is the first organisation to assemble a taskforce aimed at non-executive directors and board members on the topic of digitalisation, artificial intelligence and associated boardroom best practices. While there has been some research by numerous companies on numerous digitally relevant topics, our guide is the only related to AI and the Board.
· Agenda covers the following themes:
o Blockchain
o Artificial intelligence
o Cyber risk
The format for the Evening:
5:30pm: Doors Open, Board Level Networking & Welcome Drinks Provided
6:00pm: Darshita Gillies - Blockchain in Boardroom
Darshita's career spans 4 facets: 'Finance & Strategy', 'Leadership Development' , 'Planetary Sustainability' & 'Technology'. She is a Chartered Accountant, Professional Executive Coach & Entrepreneur.
Through Blu Dot Advisory, she works closely with the UN, Religious Institutions, Governments, MNCs, Non-Profits, fellow Impact Investors and Family offices. She also holds a few advisory roles.
Darshita has studied Blockchain and Fintech at Said Business School, Oxford University. She advises governments and senior management on integrating Blockchain solutions into strategy and design of future operations. She is a spokesperson on Fintech, Blockchain and Impact Investing at several forums including the All Party Parliamentary Group on Blockchain and AI. Her aim is to unleash the power of emerging technologies to address complex business and societal challenges we face in a more sustainable, conscious, and strategic way.
6:30pm: Panel - AI for the Boardroom
7:30pm: Break
7:45pm: Chris Diogenous - Cybersecurity for the Boardroom
Chris Diogenous is co-founder of WhiteRock Partners and is currently working with the London Digital Security Centre (LDSC) as their Chief Commercial Officer. Chris has over 20 years of broad senior management experience working with global technology companies, specialising in analytics and intelligence. Chris has advised on leading national projects, including the Organised Crime Group Mapping matrix, communication and intelligence data sharing across multiple organisations, counter terrorism initiatives, creating an industry leading cyber security assessment and the development of a set of cyber security capabilities.
8:15pm: Networking
8:45pm: Event Close
To whom this event is intended:
Our events are designed for, and will most benefit, non-executive directors, board members, business leaders and executives operating at or near board level. Your board level peers are often the first to know of upcoming roles within the organisations they work for – come and meet them as making the most of engaging at our events is an important aspect of developing your board level career.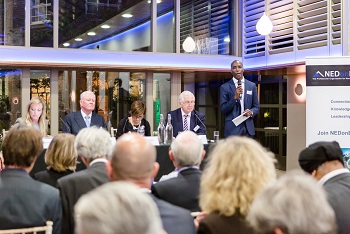 Testimonials:
Hear what those who have attended NEDonBoard events previously have to say:
About NEDonBoard:
NEDonBoard is the Professional Body for non-executive directors – should you have any valuable knowledge to share with your fellow NEDs you can highlight this to Liv Noble (liv.noble@nedonboard.com) in advance of the event.
FAQs:
Where can I contact the organiser with any questions?
team@nedonboard.com is the easiest way as we love to keep a record. Liv Noble is our event manager, Liv.noble@nedonboard.com.
Is my registration/ticket transferrable?
Yes, as long as you update the details before the event. There is a security check at the entrance of the building. We need all names before the event.
Can I update my registration information?
Yes, just send us an email: team@nedonboard.com
Do I have to bring my printed ticket to the event?
Yes or your ID.
How many attendees?
Our events are designed for 40 to 70 attendees.
What will be the format of the evening?
Welcome drinks will be provided at 6:45pm, with the panel discussion commencing at 19:15. Following this there will be opportunity for Q&A and networking with your board level peers.
Can I participate if I am not a NEDonBoard member?
Yes, you can attend events as a non-member. Our events are designed for, and will most benefit, aspiring and experienced non-executive directors, and board members. If you are serious about your non-exec career then we recommend you join NEDonBoard. You need to apply here: https://www.nedonboard.com/
How do I become a NEDonBoard member?
You need to apply at www.NEDonBoard.com. We reviewed each profile individually, the process can take up to 24h.