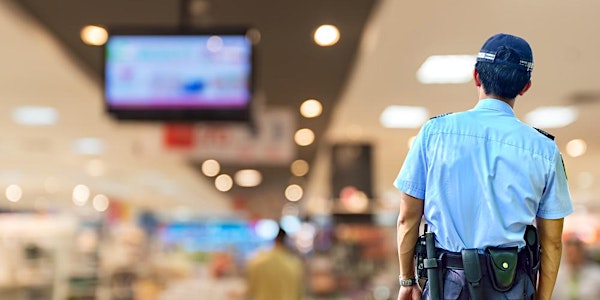 Private Security Governance and National Action Plans (NAPs) on Business an...
Location
Geneva Centre for Security Sector Governance (DCAF)
2E Chemin Eugène-Rigot
1202 Genève
Switzerland
Description
The private security industry has grown significantly over the past several decades, with private security personnel outnumbering police personnel in many countries across the globe. The UN Guiding Principles on Business and Human Rights articulate the obligations of States to protect human rights and the responsibilities of businesses to respect human rights. Given the elevated risks of human rights impacts related to private security, States should give special consideration to this sector within the framework of their National Action Plans (NAPs) on business and human rights.
Correspondingly, DCAF – Geneva Centre for Security Sector Governance and the Danish Institute for Human Rights are launching a thematic supplement on private security governance to the National Action Plans on Business and Human Rights Toolkit. The Supplement highlights specific human rights risks and impacts related to private security. It also provides insight and guidance on the analysis of existing legal frameworks and policy responses for the development of new laws, policies, and practices that respond specifically to the human rights risks related to the private security industry.
To highlight challenges, lessons learnt and possible avenues for the inclusion of private security-related issues in National Action Plans, DCAF and the DIHR will host one academic expert and one practitioner for a short panel discussion:
Dr. Sorcha MacLeod (Marie Skłodowska-Curie Fellow and Associate Professor, University of Copenhagen and Member of UN Working Group on the use of mercenaries) on the Relationship and Relevance of UNGP National Action Plans for Private Security Governance; and
Bruce Barnaby Rubio (Coordinator of the Academic and Research Unit, Institute for Democracy and Human Rights (IDEHPUCP), Pontifical Catholic University of Peru) on the practical experience of applying a draft version of the toolkit in the framework of the current National Action Plan process in Peru.
FAQs
What are my transport/parking options for getting to and from the event?
Participants of the UN Business and Human Rights Forum should note that UNOG's Prégny gate can be joined from DCAF's offices via a 10-minute walk or two bus stops (bus line 28 from Genève-Sécheron).
Interested in future events of DCAF's Business and Security Division?
Sign up for our newsletter at https://businessandsecurity.dcaf.ch/newsletter.