Description
An Exclusive *Private* Screening of the short film One in a Million - photographed almost entirely in Herne Bay, Kent - at Beach Creative on December 3rd from 6pm - 7pm with members of the cast & crew.
The 19-minute film will be screened along with a Q&A from writer-director, Patrick Ireland; and local councillors, Brian MacDowall & Nicholas Bond. There'll also be some music and art as we celebrate Herne Bay's creative talent.
This film is NOT suitable for children. Contains strong language, violence and some sexual references.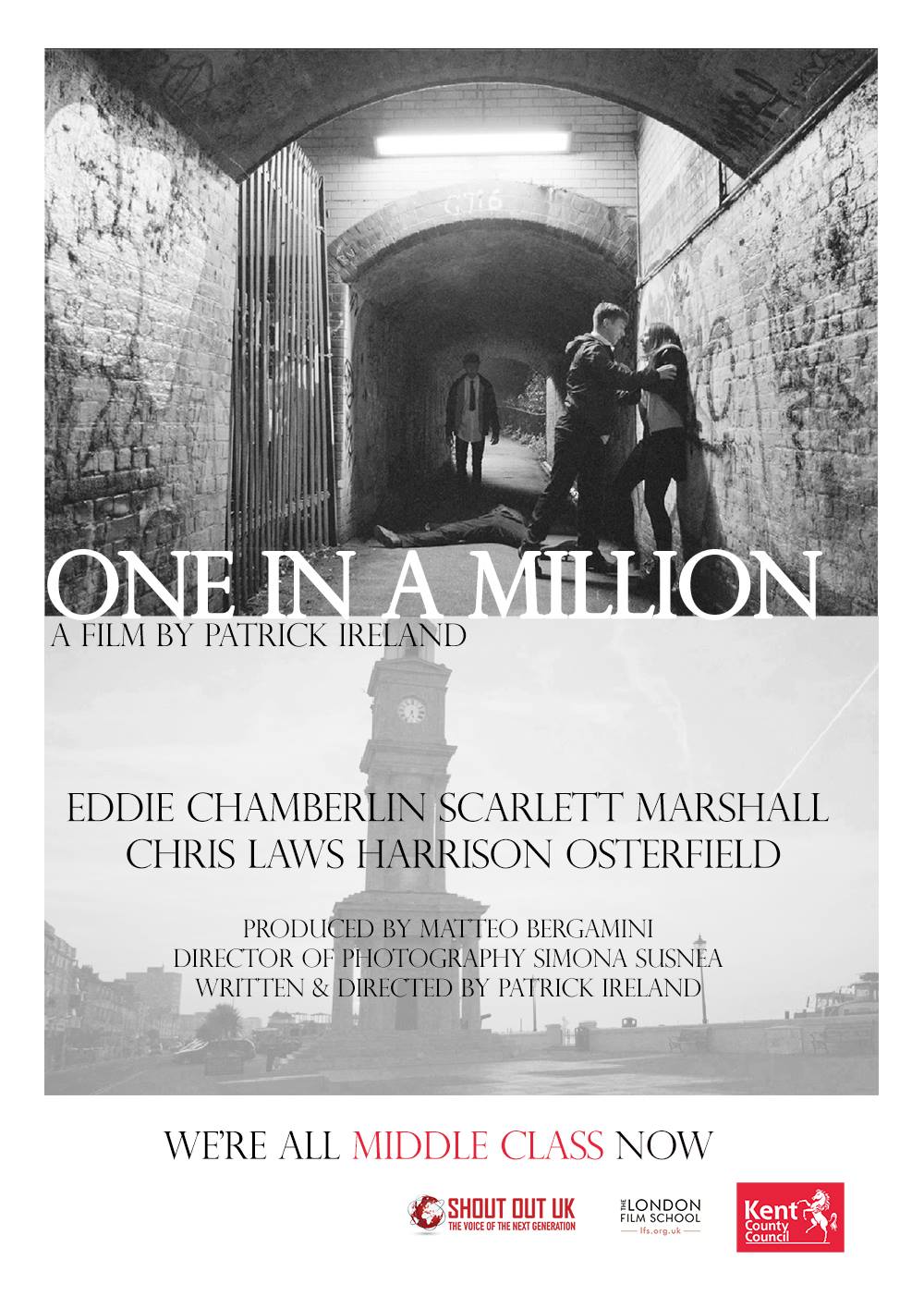 "One in a Million is a gorgeous, heartbreaking tale directed with real drama and flair" (Lucy Prebble, Secret Diary of a Call Girl).
One in a Million is a short film produced by the London Film School in association with the independent youth news network, Shout Out UK. Additional funding for the film was supplied by Kent County Council.
The film was shot almost entirely on location in Herne Bay and serves as writer-director Patrick Ireland's graduation project. Ireland, a local of the area, previously won the 2008 Swale Film Festival for his first short film when he was just 18 years old. Since then, he has worked with Matteo Bergamini and Shout Out UK on various projects, including the documentary film Anonymous: A Million Men and Channel 4's 2015 Youth Leaders Debate.

The film is a social drama which focuses on Kevin; an orphan and autistic teenager living in the South East. Kevin is obsessed with becoming a millionaire and fantasises daily about winning the lottery and escaping the shackles of his seaside hometown. As Kevin struggles to come to terms with growing up, the harsh and lonely world of adolescence, tragedy looms over the horizon...
Please Note: All *donation tickets* will go towards the cost of putting on the screening and Patrick Ireland's next short film project.