Private collage workshop for up to 4 people, to create a memory collage of your trip to Liverpool, with professional artist Olga Snell.
About this event
As your memorable trip to Liverpool comes to an end, join artist Olga for a two hour online OR in person session and turn your photos, tickets, flyers and maps into a unique memory collage to take home and treasure!
Collage is the art of making a picture with various materials, such as paper, cloth or photographs, cutting and sticking the different elements down onto a larger surface to make a picture. The great thing about collage is that there are no rules, you can use and create whatever you want. Plus its suitable for all ages and there is no previous experience needed!
This hands on session will allow everyone to get creative and produce their own work of art. A pack of materials containing everything you need will be posted to you in advance (either at your holiday accomodation or your home). As this is a private workshop, if you have any specific requests, please let us know and we will do our best to accomodate!
Lasting 2 hours, the workshops is led by professional artist Olga, who often uses collage in her work, both in analogue and digital. Olga will be live via Zoom, offering step by step instructions, tips and hints. Alternatively, if you would like Olga to come to your holiday accomodation in Liverpool and deliver the session in person, this can also be arranged (subject to COVID-19 restrictions).
Dates
Various, please see list of available dates and times.
Venue
Of your choice / online
Cost
£130 for up to 4 people (please note this is a private workshop for your group only)
Materials
All base materials will be provided, but you will need to keep your tickets, maps, flyers and anything else from your visit that you would like to include!
You will also need a latop or tablet to access Zoom if you have selected the online option.
Notes
To avoid a booking fee and pay by card, cheque or cash, please contact dot-art Services directly on 0345 017 6660
Cancellations / Refunds
Once you have made your course booking your are committed to it. This is because our courses have very small student numbers, and often sell-out and are unavailable to others. Therefore any cancellations may result in a place not being filled, or a course not being able to run.
Cancellations are permitted up to six weeks before the start of a course, and a full refund will be issued. Refunds will not be made for cancellations less than six weeks before the start of a course. If you are unable to attend due to illness, personal or professional commitments you do not have the right to a refund.
If you wish to cancel your place on a course that has not yet started and you have a friend or colleague who can take your place we can accommodate this substitution.
dot-art may use your details to contact you about forthcoming events, classes or developments that may be of interest.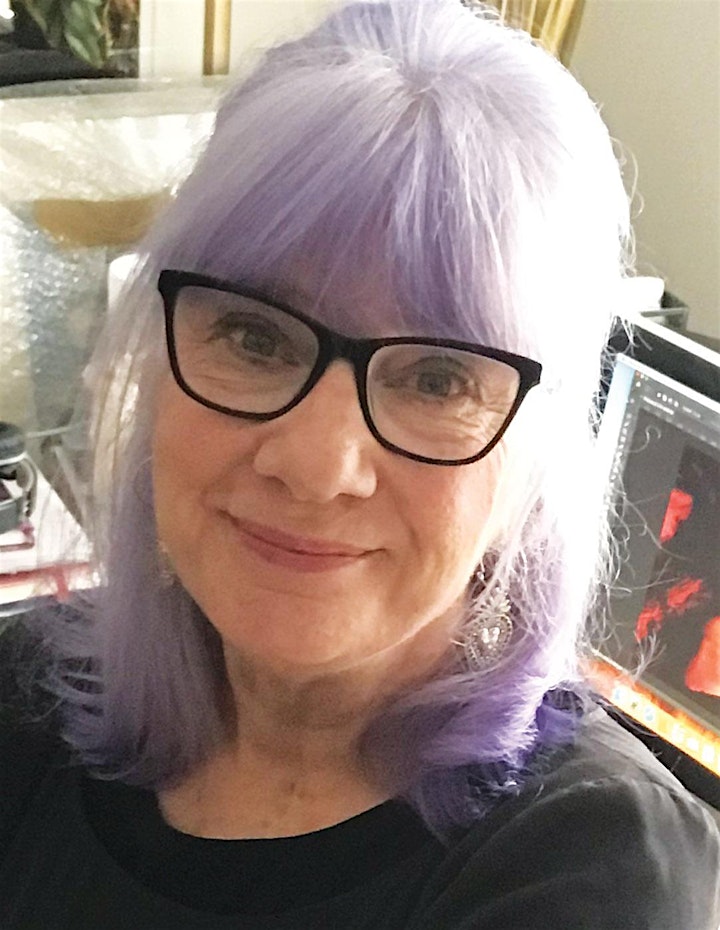 Your tutor, professional artist Olga Snell
Organiser of Private Travel Collage Workshop
dot-art supports visual artists and champions art as an integral part of everyday life

We do this by selling locally sourced, affordable art, working with businesses to put art in the workplace and public realm, running art classes and working with schools and community groups.
All this is underpinned by our unique membership scheme for artists in the North West which gives access to all the activities above and a package of support and advice, creating and developing artists' careers.
dot-art was founded in Liverpool in 2006 and specialises in affordable, high quality, locally sourced art. We work with over 100 artists to provide an unrivaled choice of original art and limited edition prints for home or business, as well as offering a range of complementary services including; commissions, art rental, art consultancy, exhibition planning and implementation, bespoke framing, art valuation and restoration and artist sourcing.
All our work supports our not-for profit arm, dot-art Services CIC, which exists to support North-West based visual artists, both emerging and established, through a range of services and opportunities designed to help them develop their careers and gain exposure and promotion for their work, as well as delivering a programme of art classes across Liverpool and dot-art Schools, our innovative inter school art competition, launched in 2012.