Description
"The physical space of most American and some European cities is becoming privatised. And in the process of this privatisation, deviants who defy defensive architecture are prohibited, demonised and excluded. A class war is being fought, at the level of space. Along with this recapitulation of space goes an extensive iconography; a semiotics of exclusion which is spreading…" - Mike Davis, City of Quartz.
Marc Vallée: London & Paris 2011-2018 brings together for the first time images from Writers, Number Six, Vandals and the City, The Graffiti Trucks of Paris and The Graffiti Trucks of London. A unique solo exhibition curated by Steve Macleod to be held at Metro Imaging from the Friday 14 September to Friday 21 December 2018.

The private view will be held on Wednesday 12 September 2018.
Marc Vallée: London & Paris 2011-2018.
Friday 14 September - Friday 21 December 2018.
Metro Imaging,
32 Great Sutton Street,
London, EC1V ONB.
https://marcvallee.co.uk/Marc-Vallee-London-Paris-2011-2018-Metro-Imaging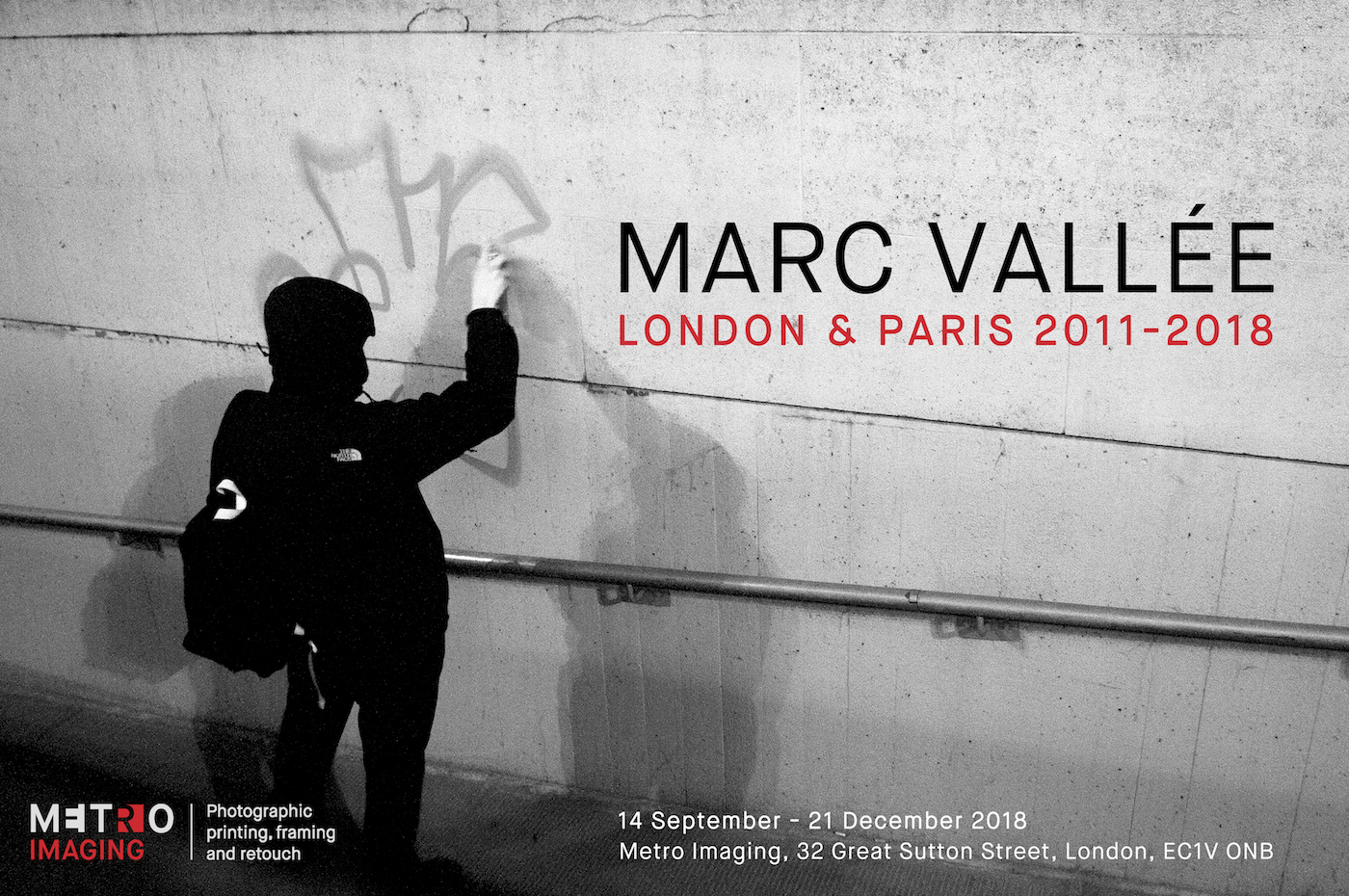 Organiser of Private View - Marc Vallée: London & Paris 2011-2018