About this Event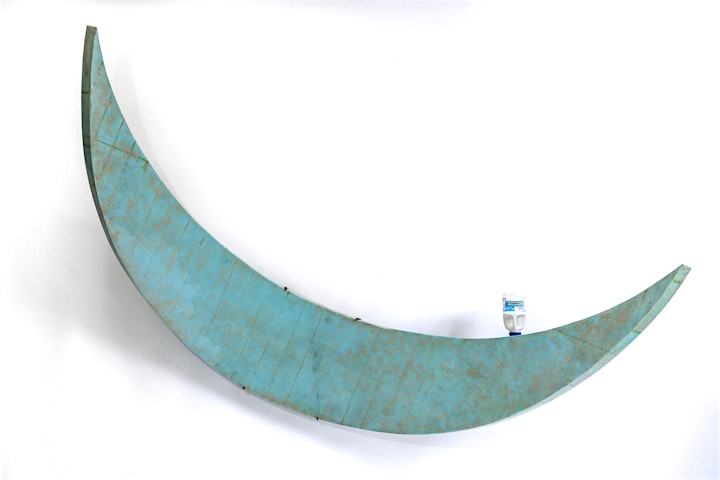 The Muse Gallery presents
Music in the Window 
23rd  July 6-9pm
Closing event of 'Islands' by Adam Zoltowski 
Live music and art on Portobello 269 
Complimentary drinks to celebrate the end of lockdown as we know it — all disposable vestibules for take away.
Safety : 
Max 3 people at the time 
Masks are mandatory
Hand gel available at the entrance 
***
Music in the Window
Fifi la Mer duo mixes Parisian folk and film music with unforgettable Prohibition Era jazz standards. The evocative sound of the accordion blended perfectly with the clarinet played beautifully by Olly Wilby . The voice of Fifi will take you straight back to that little café by the Eiffel Tower. www.ohlalamusic.co.uk
"No man is an Island, entire of it self;"
John Donne, Devotions (1624)
This exhibition constitutes a self-portrait as a work in progress, a snapshot of my existence as a castaway in the studio, a place where the world must be painstakingly remade by the available means of representation, reproduction and replication. Here sculpture is a dimension where disparate things from this world can come together across the barricades of scale, context and function. The portrait is expanded to include the tools, materials and ephemera of its own production. Even as the reproduction of an object approaches completion, those things in the field of its making are included as contextually essential to its existence, and those things in turn each have their own field. In a way these things are resigned to be forever drifting closer to each other without ever fully arriving, .Each of the works here is an island in a sea of relationships, nothing stands alone, entire of itself.
***