About this Event
Gazing out of the window you see the rolling hills and open sky.
Here you can breathe a sigh of relief. There is nothing on your to-do list. You can relax, come and go as you please, walk the hills, sit and read by the wood burner, wander down to the village pub for dinner, or enjoy cooking with your local produce hamper. It is completely up to you.
Each break comes with a daily 90 minute yoga, meditation and relaxation session which can be tailored to an area or theme you wish to work with. An additional 45 mins evening relaxation as well as personal coaching sessions can be added to really raise the bar of your self-care get away.
The price is for the whole annex and up to three guests with daily yoga practice (optional extras are available). It is a super affordable way to create your own yoga retreat with a partner, friends, or on your own (bliss!). Without even needing to queue at an airport, arrange transfers, or worry about those polluting air miles.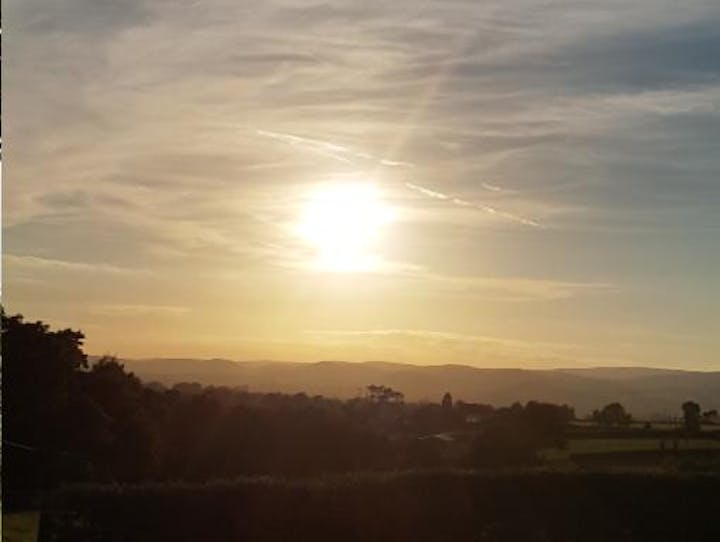 The ultimate luxury! Perhaps you want to go on a yoga retreat but also want to go to the pub? Perhaps you just want to do some yoga and meditation without a hectic itinerary and plan that may not reflect your needs, interests or ability.
Every part of your break here at Cariad Home, cariad means beloved in Welsh, is able to be tweaked to suit you or your small group.
You want to lie in? No problem, we can meet at 10am. Or 11am. Or even 12pm.
You don't want to cook? We can recommend the best local bistros and restaurants for you to book and local taxies are reasonably priced and reliable.
You want to cook? The Milking Parlour has its own kitchen, you can bring your own food, buy it from our great local shops, or indulge in a hamper with delicious locally sourced produce waiting for you on arrival. If you are a full group of five catering options are available to be delivered in the evenings.
These breaks are perfect for those who are new to yoga, meditation and relaxation, those looking for an affordable and low-impact retreat with family and friends, or those looking for a tailor made yoga experience.
Practice with Charlotte is a more than just stretching. When booking I will ask you what your interests are, what you are looking for from our sessions together. I will then tailor our daily yoga practices using a combinatation of mudras, meditations, mantras and pranayamas to work alongside our asana postures to support your desired outcome.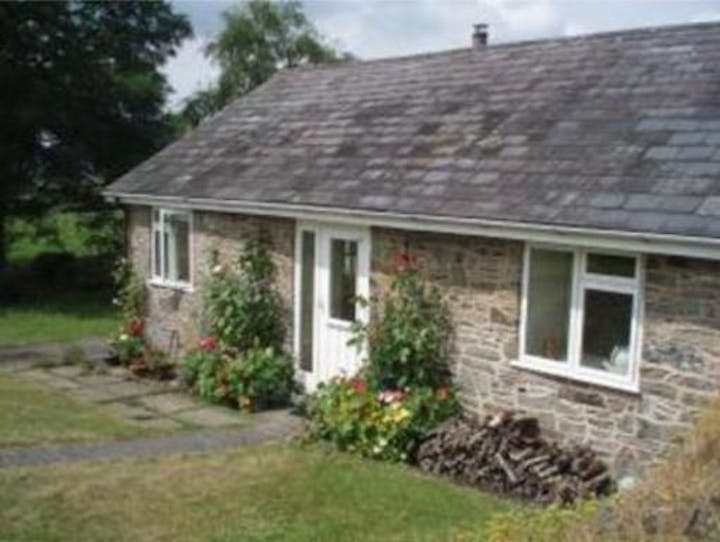 Llandrindod Wells is nestled in the middle of Wales, this Victorian Spa Town boasts independent shops, bistros and even an award winning micro pub. Take a deeper look and it's also an energetic and natural wonderland of un-spoilt green landscape, prehistoric burial mounds and standing stones, natural healing wells, with miles and miles of rambling opportunities. A truely beautiful mix of ancient and new.
Llwynceubren is situated in Howey, just outside Llandrindod Wells. It offers understated quality self catering accomodation. The Farmstead thatched cottage dates back from the 13oos. The barns and milking parlour annex, known as Cariad Home, are newer additions and filled with character. Log burners, wood beams, views from every window, quality linen and china.
You can hire the Milking Parlour all to yourself. It is a self-contained annex with kitchen, bathroom. As it has a single bedroom and a double bedroom you also have the option of sharing a bed with a friend or partner and making a group of up to three.
Our practice space will be in Pole Barn, which sits next to the parlour. This newly re-built timber framed barn also offers an additional bathroom and kitchen with double bedroom. It can also be booked if available on request to make a group of either three who would like their own bedrooms, or up to five people with sharing the two double beds.
Beautifully fitted and furnished it is light and airy, and will make a perfect studio space for our 'inside time'. It offers elevated views over the valley and jaw dropping sunsets.
Low-light polution means star gazing is a feast for the soul, with moon-bathing always an option on bright moon nights!
Your Program
Friday
Check in is from 4pm. Agree times for Saturday & Sunday yoga sessions. Confirm any additions to booking and if you have booked an evening relaxation practice this will take place at our agreed time.
Saturday
A 90 mins yoga, meditation and relaxation practice tailored to your wishes. This can be scheduled anytime between 8am and 12pm.
You are then free to do as you wish! Walk, cycle, read, go up to the Elan Valley or toast crumpets on the fire.
If you have booked an evening relaxation session this will take place at an agreed time between 6pm and 9pm
Sunday
Another bespoke 90 minutes practice as agreed between 8am and 12am.
Check out is by 12.30pm.
Hampers start at £30 and 60 minute evening relaxation practices are £45.
The Pole Barn is another self contained appartment space with double bed. Please enquire for availability and prices.
Travelling to Cariad Home
Llwynceubren, Chapel Road, Howey, Llandrindod Wells, Powys, LD1 5PB.
By Car - You will come in on the A483 from the south via Builth, or north via Llandrindod Wells. Turning into the small village of Howey follow the road round to the left on the one way system, past the pub, over the bridge and take the right hand turn up Chapel Road.
Head up Chapel Road, Llwynceubren is signposted on the left just after Three Wells B&B. Come through the farm gate (please remember to close it behind you if it is already closed as their may be sheep and lambs in the field), head up the track which leads you up two fields. You will see us on the right, through another gate.
DO NOT FOLLOW SAT-NAV PAST THREE WELLS AS IT WILL TAKE YOU TOO FAR AND YOU WILL END UP IN FARM YARDS OR FIELDS! It is the next exit on the left after Three Wells.
By Rail - Llandrindod Wells Railway Station is served by the Heart Of Wales Line. Running between Swansea and Shrewsbury, you can find more information and time tables here. It is a very beautiful train journey and my personal favourite way to come home to Llandod! It has a waiting taxi stand, or you can pre-book with Adys, Pro Cabs, or Georges. I can send you the phone numbers if you wish.
By Air - Birmingham, Manchester, Cardiff and Bristol are all easy to reach us from. Rail links or car hire are available from all.