What the current economic data means for lawyers in terms of their own financial plans & clients of the family law & private client sectors.
About this event
To celebrate Pro Bono Week 2020 and the efforts of all those in the private legal and third sectors offering free legal advice to our local communities, this free online event will mark the achievements of the sector – and, importantly, highlight opportunities for lawyers to get involved in life-changing free legal advice during the pandemic.
As free legal advice clinics have started to reopen and offer support in new ways to communities in Wales - and with some new clinics opening - we thought Pro Bono Week 2020 was an excellent opportunity to showcase how lawyers can get involved - even if they only have the bare minimum of time to give to Pro Bono - and explain the benefits of getting involved, at any stage of your legal career. More on Pro Bono Week 2020 can be found at the foot of this page. #WeDoProBono.
The event is hosted by Legal News Wales, LawWorks Cymru, AltraLaw and The Law Society Wales and will be facilitated via Zoom.
What to expect
My Pro Bono journey in Wales: We'll hear from lawyers who have significant experience in Pro Bono work but with varied professional backgrounds and at different stages of their career. They'll share how Pro Bono has enhanced and motivated them, both professionally and personally, and why all lawyers should consider this – at any stage of their career.
How legal advice clinics have fared during the pandemic and opportunities for all lawyers: A panel of Welsh legal advice clinics, charities and LawWorks Cymru will also join us to outline the Pro Bono initiatives and opportunities available to help you on your – or your colleagues' – Pro Bono journey. This is especially important as there are new and perhaps less known clinics working hard to support local communities in Wales, and they need help.
Innovation: Not all the opportunities involved clinic support, as LawWorks Cymru will explain. An unexpected outcome of the Coronavirus pandemic is the normalisation of remote support and guidance, which offers time-poor lawyers a way to help, and make a real difference while broadening their experience and skill sets.
Programme
Welcome from Emma Waddingham, Editor of Legal News Wales
Nathan Vidini, Founder of AltraLaw introduces our Keynote Speaker: Acting Regional Employment Judge, Sian Davies
My Pro Bono Journey in Wales: 
- Daniela Mahapatra, Deputy Director, NWSSP Legal & Risk (profile)
- Jonathan Rhys Williams, Trainee Solicitor, Watkins & Gunn (profile)
- Nathan Vidini, Founder, AltraLaw (profile)
- Nia Godsmark, Peter Lynn & Partners (profile)
Legal Advice Clinic Panel
- Aberystwyth Uni Veteran's Clinic: Dr Olaoluwa Olusanya, Senior Lecturer in the Department of Law and Criminology (clinic profile) (speaker profile)
- Swansea Law Clinic: Professor Richard Owen, Legal Studies, Swansea University (clinic profile) (speaker profile)
- Cardiff Lawyers Care: Clive Thomas, Cardiff & District Law Society and Managing Partner, Watkins & Gunn (profile), and The Wallich
- ELPIS: The ET Litigation in Person Scheme, The Employment Lawyers' Association (scheme profile)
- Rhondda Cynon Taff Citizens Advice: Ashley Comley, CEO (clinic profile)
- Alternative opportunities for Pro Bono in the pandemic: Martin Barnes, Chief Executive, LawWorks (profile)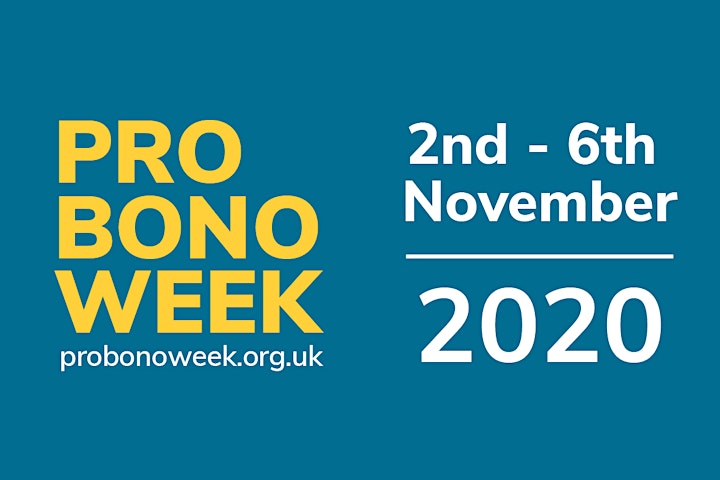 Useful information
We will send you the password within 24 hours of the event. You will receive the event link upon booking but please look out for an email from emma@legalnewswales.com containing the password.
To join the session via the Zoom video conferencing platform, you just need to click on the link we send you around 3 minutes before the session time. You can do this from a mobile phone, tablet, laptop or desktop, but the best functionality and quality of connection is achieved with a laptop or desktop computer, I would advise only using a mobile as a last resort. Zoom is free to use but if you are using it on a mobile phone without connection to wireless internet your mobile service provider may charge you.
When you click on the link you will need to accept pop ups and insert your name and to choose audio by computer if given that choice. When entering your name please enter the name by which you would like us to call you during the session.
Please Note:
When you join the session you will find yourself placed in a waiting room. Please don't panic, we'll let you in at the publicised event time.
You will then find yourself on mute. Please remain muted until the host opens the Q&A session. This is to ensure the recording isn't disrupted. Thank you!
We record all sessions if suitable for sharing - so that as many people as possible can view the event afterwards. You can turn your camera off if you'd prefer to do so. We aim to crop any Q&A sessions out to retain anonymity and confidentiality - or, if appropriate to do so, upload the audio version of the Q&A only.
It's very quick and easy to join the session and when you do, your camera image will automatically show to myself and the rest of the group and we will be able to hear what you say and any sounds around you. You should see and hear us too. You may communicate by typing things to the whole group and by speaking and you can click on prompts to invite us to go more quickly or more slowly.
If you have any technical difficulties on the day, please text the Editor, Emma Waddingham, on 07769203856.
Organiser of Pro Bono in Wales: Opportunities for all
Legal News is the first free, independent source of news, analysis and valuable information on the business of law, events and careers for the legal sector in Wales.
Legal News covers the latest issues, campaigns and success stories affecting legal professionals and practices across Wales. We want to speak to the people who elevate our sector to those at the forefront of the business of law – matters that grow or impede success.