Stop waiting for RFPs and the phone to ring. Win new business for your agency by creating an outbound sales engine.
About this event
Grow faster with proactive outbound sales
The 'Proactive Prospecting methodology' helps independent agencies build a strong pipeline of your ideal customers by taking a proactive approach to your business development instead of waiting for RFPs or waiting for the phone to ring.
Specifically, this will help you:
A. Create your own outbound sales campaign for your agency:
You'll follow a proven process that any agency can use to create a repeatable outbound sales engine.
The three pillars are:
1. Creating multiple sales value props which explain the tangible value you add to clients.
2. Block your time for prospecting - make sure that you get the most out of any prospecting blocks.
3. Build your outbound Triangle - your outbound efforts will live and die by the strength of your target list. Segment your list so you're working on the most qualified biggest opportunities first during any prospecting block.
B. Create powerful sales value propositions that makes the decision maker listen to you:
Most agencies doing outbound prospecting are using the wrong value propositions and that's why prospects aren't responding to your messages. You have to create sales value props not marketing value props. Sales value props talk about the tangible value you deliver for clients, most marketing value props are vague and nebulous statements.
C. Create opportunities with large accounts:
Knowing what communications to send your busy and stressed decision maker is the difference between your ability to get an appointment and you being like all other annoying salespeople trying to get in front of them. You will learn how to create sales value propositions and a multitouch account entry strategy that gets you in.
D. Sell at a premium and stop getting commoditised:
What makes the difference in high value B2B sales is not the product or service, brand or reputation of the company, years of service or client logos. The single biggest differentiator in any high value sales process is the quality of the salesperson and the sales interaction. You will learn how to become that differentiator your client needs.
E. Stop being afraid to pick up the phone:
How do you have a conversation with the decision maker after you've made contact? What do you say? Salespeople will do anything to avoid speaking to people on the phone. You will confidently be able to call anyone and book meetings using the three stages of Proactive Prospecting methodology.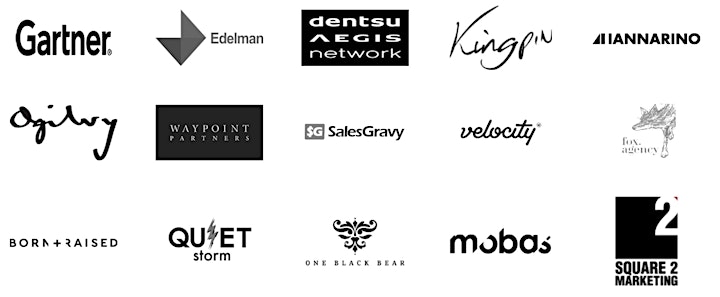 What's it like to work with Nathan
'Nathan really helped us get our story straight and then take it out to a clear audience, which generated some great opportunities.
He's a master at prospecting I would say, and doing that difficult stuff nobody likes doing - getting on the phone.
His nature and personality really work on engaging potential new prospects and building that initial trust and rapport, as he does not come across as salesy and pushy. And he knows his stuff.
He really helped me get the sales process straight as well.
We had never done any outbound business development before'.
Liane Grimshaw - Founder and Managing Director of Supareal
What's it like to work with Nathan
We've been working with Nathan for a while now. He's a lovely guy and has a very natural approach to sales. He has been booking new business opportunities for our head of sales to close.
In 8 months we generated, 34 discovery calls booked - 7 to 10 opportunities of which 2 have closed won to date. These are multi year, six figure deals.
Alex Embling CEO of Strategic-IC
Why agencies struggle to win new business
The reason why most agencies fail to hit their revenue goal or reach its potential is not because the business development team don't pitch well or they're not good closers or they don't offer valuable insight to the prospect or they don't have excellent ideas and creative.
It's rarely because you lack talent and capability.
The reason most agencies are not hitting their number is because their pipeline is too small because they have not been prospecting. They don't have a proactive approach to business development.
There are still far too many agencies sitting and waiting for the phone to ring and waiting for RFPs instead of getting their value proposition in front of buyers and showing people why they should work with them.
How to improve your results
Far too many agencies still rely on their competence and capability to create new business, not enough focus on what problems are they solving for their clients and show them how they can get from their current state A to their desired future state B.
To start those new conversations with prospects you have to present a 'case for change'. A reason why your prospect should not only do something different but do something different with you.
Prospecting still works and it is the quickest and most effective way of opening sales conversations and filling your pipeline.