Location
Banqueting Suite at the Council House
Victoria Square
Birmingham
B1 1BB
United Kingdom
We need your support in developing Birmingham's approach in responding to Problem Gambling.
About this event
With links to Debt, Domestic Abuse, Homelessness, Crime, Mental Health and Suicide; gambling-related harm is a public health issue we all need to take notice of.
Join us, along with industry professionals, researchers and prevention/treatment specialists at the Tackling Gambling Related Harm Summit to examine this issue from a multitude of perspectives.
This is a free event, however, registration is required.
Refreshments and a light lunch will be provided.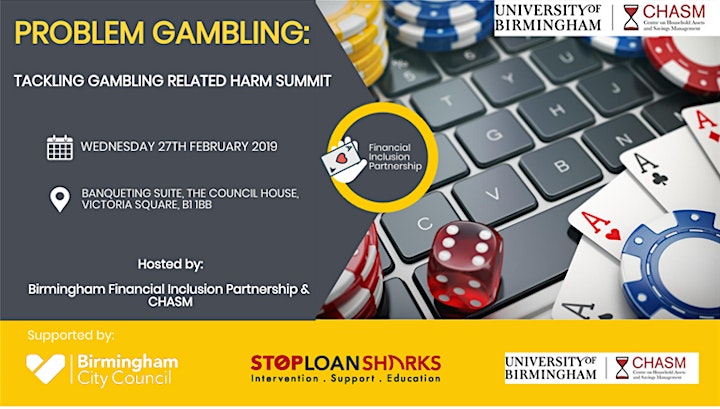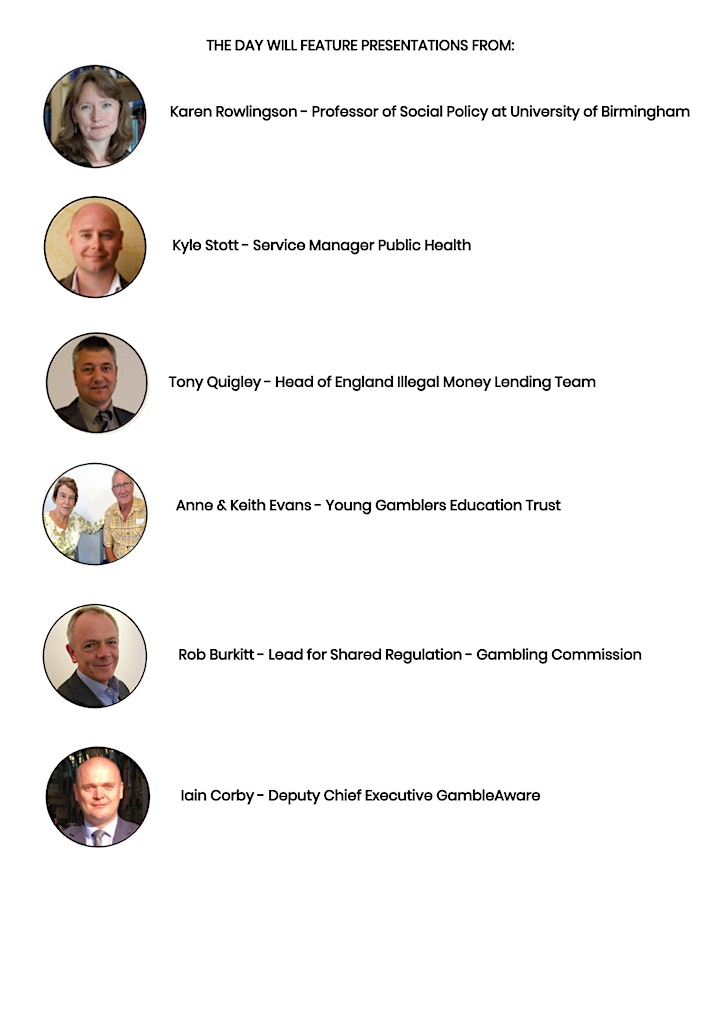 Taking part in our Panel discussion will also be:
Inspector Imran Mirza - West Midlands Police
Dan Packe - Aquarius
Joanna Rowlands - Leeds Council Financial Inclusion Team
About the Organiser:
Birmingham Financial Inclusion Partnership (BFIP) is a multi-agency partnership with a vision to create opportunities for Birmingham Citizens to improve their Financial well-being and digital skills so that they can lead healthy and fulfilling lives.
And co-hosts:
CHASM (Centre for Household Assets and Savings Management) is a Research Centre based at the University of Birmingham. It undertakes world-leading research and consulting in all areas related to personal and household finances. See more about our work at http://www.bham.ac.uk/chasm or by following us on Twitter @UoBCHASM
This event is supported by Birmingham City Council & England Illegal Money Lending Team.