Location
The Grand Hotel
Ivey Place
Swansea
SA1 1NX
United Kingdom
Refund policy
Contact the organiser to request a refund.
Eventbrite's fee is nonrefundable.
Description
Community wealth building has emerged as a powerful approach to local economic development, reorganising local economies so that wealth is not extracted but broadly held and recirculated within the region. These ideas are being applied by a growing number of businesses, public and social sector organisations across the UK who are now driving a shift in economic development thinking.
How might we change the way major organisations buy goods and services so that all the benefits of that procurement, and the £6bn of public spend, are retained in the region? And how might we make procurement a force for good, ensuring that the "invisible value" and "added value" that comes from regional procurement is recognised and scored as part of the tender process?
We're hosting what we hope will be a game changing event for the economy of South West Wales, bringing the right people together to create a shared sense of purpose around keeping more regional spending... IN THE REGION! Not just WHY this is important from a community wealth building perspective, but also HOW it can be achieved - within the existing statutory framework and procurement laws.

Don't miss this inspiring and informative event. Our speakers include: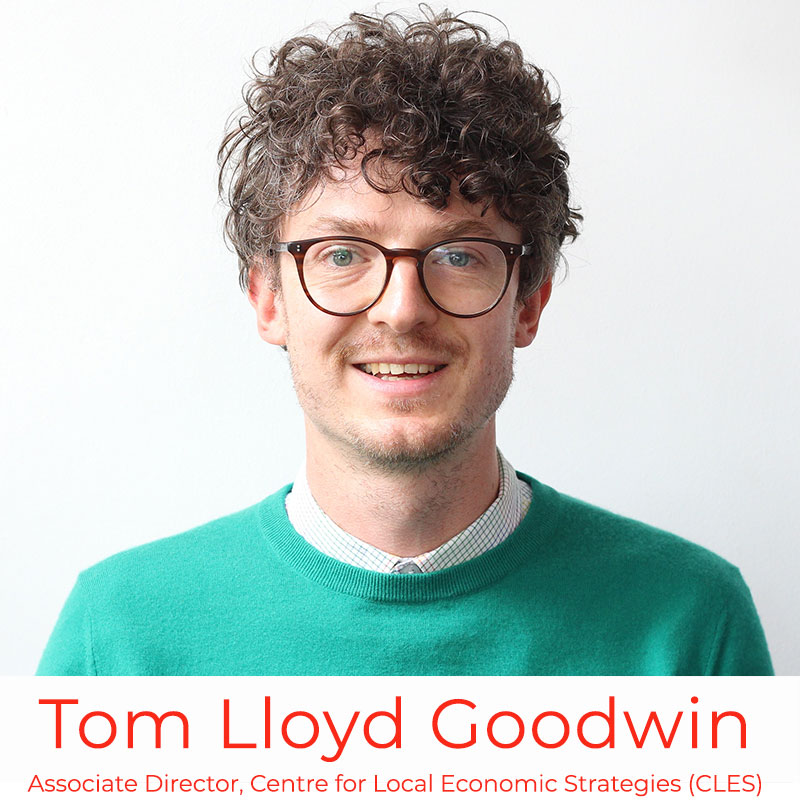 Tom Lloyd Goodwin is Associate Director of the Centre for Local Economic Strategies (CLES), an organisation regarded as a leading commentator on economic development and public policy. CLES has worked with Preston City Council for more than 8 years, to develop and implement a different model of economic development - the so-called Preston Model. CLES seeks to counteract inequalities and disadvantage by changing local economic development thinking and practice, working to develop local ownership, and local supply chains.
CLES has recently launched the national community wealth building Centre of Excellence to develop and accelerate the adoption of community wealth building practice in the UK. A key tennet of Community Wealth Building is progressive procurement by anchor institutions.
Tom's talk will focus on the theory and practice, explaining how community wealth building provides a powerful corrective to the failing of market liberalism. It will draw upon examples of CLES's work in Preston and Manchester to explain how a community wealth building approach, particularly in relation to commissioning and procurement, has been adopted to advance social value for people and place.
"Progressive procurement can develop dense local supply chains, SMEs, employee owned businesses, social enterprises and cooperatives and other forms of community business. These types of businesses are more likely to support local employment and have a greater propensity to retain wealth and surplus locally."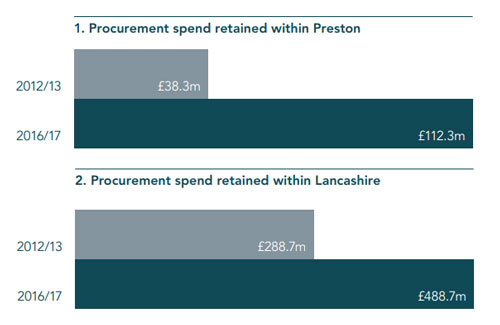 In Preston in 2012/13, only 5% of the combined £750m public procurement spend was spent within the Preston boundary. By 2017, that retained spend had increased to over 18%, and the retained spend within the Lancashire region had risen by £200million. What can we learn from the Preston example, and how can we transform the way we work in South West Wales to achieve similar outcomes for our region?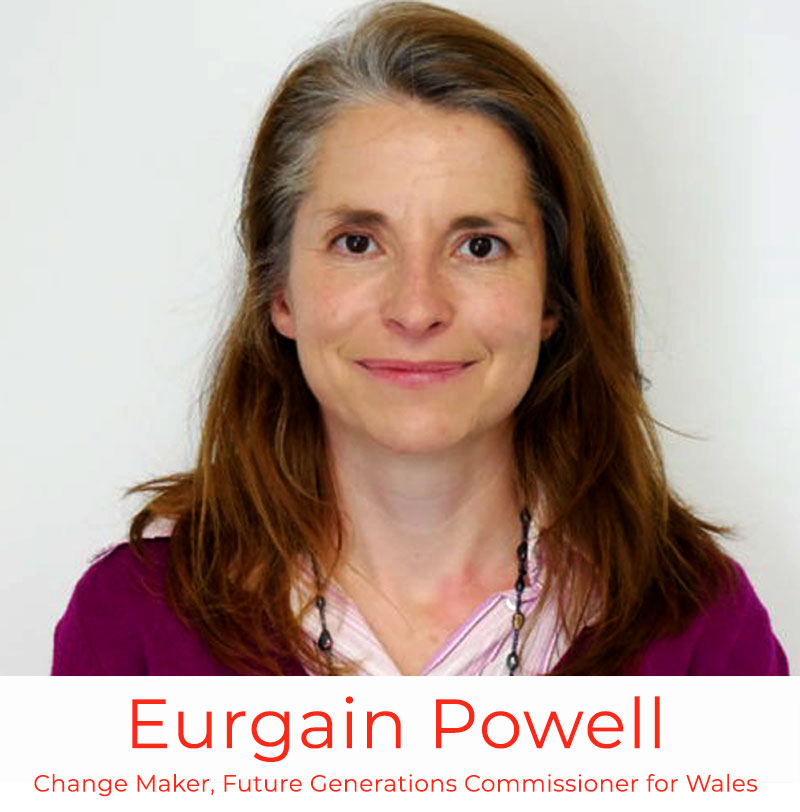 Eurgain Powell is a Change Maker with the Office of the Future Generations Commissioner for Wales. Eurgain will provide an update on the resources they've developed on the seven well-being goals as part of their Art of the Possible Programme and the Commissioner's current focus on procurement and the Well-being of Future Generations Act.
The WBFGA became law in 2015, requiring all public bodies in Wales to put the Well-Being of Future Generations at the heart of decision making. We'll be asking how successful this has been in changing the way that anchor institutions make procurement decisions, and how we can better implement the Act to meet the seven well-being goals for our region: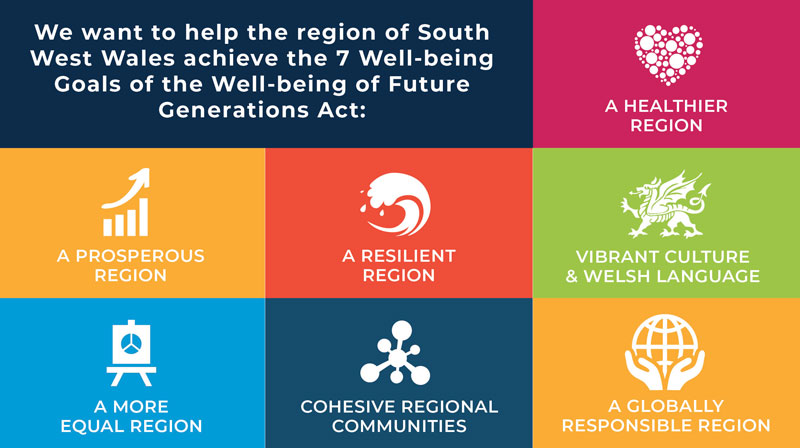 We are also delighted to welcome Rudi Klein to speak at this event: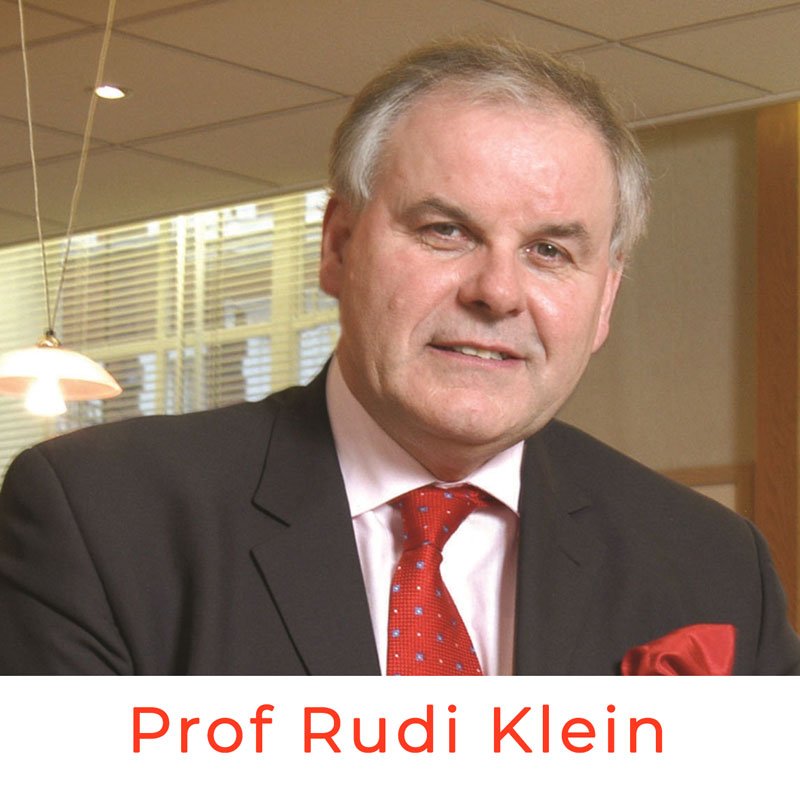 Professor Rudi Klein is the CEO of the Specialist Engineering Contractors' (SEC) Group. Rudi is a barrister in construction law and is a leading expert in the public sector's approach to construction/ infrastructure procurement. Following the collapse of Carillion, Rudi was appointed to the Carillion Task Force chaired by the Secretary of State for Business in January 2018. He has three key recommendations for government:
One: abandon the policy of letting high value contracts to outsourcers and, instead, break down contracts into smaller lots to facilitate greater SME participation in the procurement process.
Two: insist on the use of new model procurement options that foster greater team-working amongst all those involved in the delivery of construction /infrastructure works.
Three: Insist on greater payment security for construction supply chains including the use of project bank accounts (ring-fenced bank accounts through which subcontractors are paid) and/ or direct payment from public sector clients to subcontractors.
We are delighted that Lee Waters AM, Deputy Welsh Minister for Economy & Transport, and Cllr Rob Stewart, Leader of Swansea Council and the City Deal, will open the conference (election duties permitting...)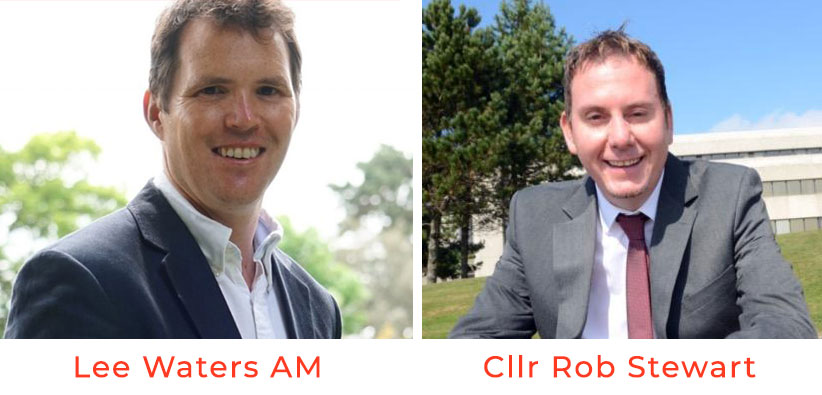 Your Hosts: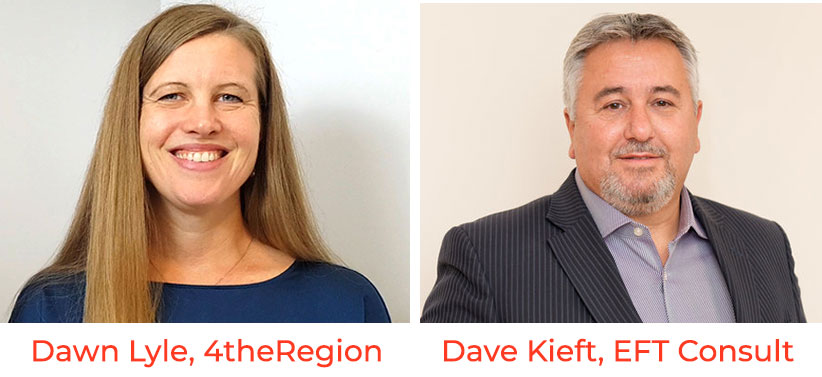 Dawn Lyle and Dave Kieft are both determined advocates for more In-Region Procurement, more opportunities for local firms, and a greater implementation of the values and goals of the Well-Being of Future Generations Act. They will introduce and host this event, which will include roundtable discussions and plenty of opportunity for you to have your say and share your views and ideas.

We have already rearranged the date of this event once, so we have decided NOT to change it again, even though we are aware that 12th December is now election day. Please vote before you come!
REGISTER YOUR PLACE & SPREAD THE WORD
If you're a procurement professional, a major buyer, or a business in the regional supply chain, register to attend this half day conference exploring "the Art of the Possible" - and please help us spread the word!
If you need more information, please contact zoe@4theRegion.com or call 07979 578494.