Description
Production Social is back and this year it's all about the hottest topic right now.
AI.
AI and all the sub tech it encompasses is everywhere. Influencing our decisions, choosing what we watch, helping us with our businesses, saving lives, and even creeping us out on occasions, but inevitably whether we like it or not we are bound together as technology continues to permeate our everyday lives.
AI helps us find better solutions but it can take the human hand out of the equation.
With this in mind, how are we, the makers, thinkers, creatives, the decision makers, going to face the rise of AI? How does it influence our industry, The arts? Music? And culture?
Is a huge part of what we make today already a byproduct of its influence and does that matter?
And finally, how can we best work with AI to help create and deliver the next generation of products and services?
We don't have all the answers but we can promise a super smart line up of speakers who are armed and ready to share a mind-boggling plethora of knowledge and insights on current thinking around the challenges and benefits of AI in today and tomorrows world.
Our Speakers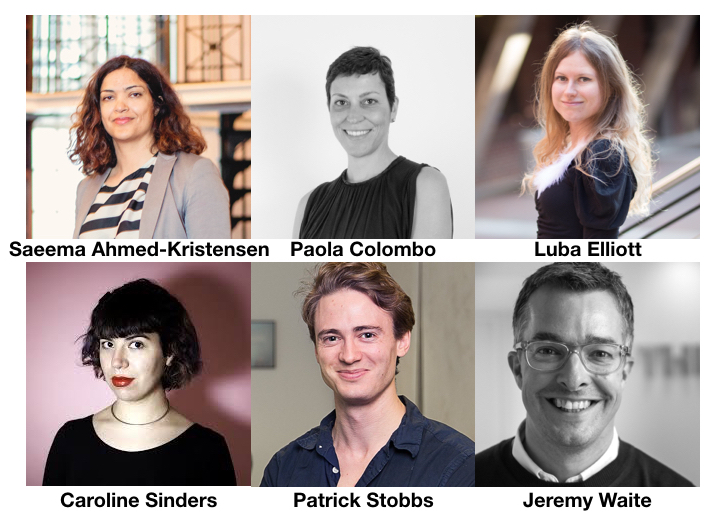 Saeema Ahmed-Kristensen PhD - @saeemaDesignEng -
Prof Design Engineering and Design Methodology, Dyson School of Design Engineering, Imperial College London
The emergence of certain technologies like AI, automation and big data, have begun to make impacts in a number of industries. Yet Design is still seen as very human centered. This talk describes some of the challenges of designing products that any AI tools would need to overcome in order to design products, including dealing with complexities of a large number of interactions and understanding and predicting human behaviour. Grounded in recent research the talk describes some of the potential areas for AI to support design.
Paola Colombo - @colombop - SVP Managing Director, RGA, San Francisco
Chatbots allow companies to improve customer service and increase sales. But, however simple they appear, building chatbots requires a new team of creative and technical minds, time and money. These restraints make them inaccessible to most small businesses, and a challenge to some agencies. Paola will talk about R/GA's BotBot, which does the same for chatbots as elegant templates did for website design, making implementation accessible to the masses – the chatbot is actually built using a chatbot! The result is the product of a new agency approach to interfaceless technologies that are starting to appear.
Luba Elliott
- @elluba - Creative AI Researcher
Over the past couple of years, there has been increasing interest in applying the latest advances in artificial intelligence to creative projects in art, music, film, theatre and beyond. From Google's DeepDream and style transfer to the world's first computer-generated musical playing in London's West End, more and more creative AI projects are moving beyond the world of research and academia into the public eye. The business side of creative industries is catching up too with applications including AI for discovery, personalisation, interaction and augmenting the creative process. This talk will give an overview of how artists and creative businesses are experimenting with AI.
Caroline Sinders - @CarolineSinders - Product Analyst, Wikimedia Foundation
There's an overreaching fear of killer robots, and artificial intelligence being too intelligent, but what about products that exist now that unintentionally cause harm? This is a talk on ethics in building, testing, and deploying machine learning algorithms in products, and how those products affect users and the world. Examples like Google autotagging images of black people as gorillas, as ProPublica discovered algorithms are giving harsher jail terms to first time offenders to people of color, cameras that can't recognize Asian eyes, to trans people's photos used without their consent or knowledge to train a data set, the list goes on. This talk will illuminate how to design and question the kinds of products you're making, and how to build and design ethically when using machine learning.
Patrick Stobbs
@PaddyStobbs - Co Founder, Jukedeck
Machines are beginning to excel in fields requiring creative skills that, until now, have been considered uniquely human. What does this mean for an industry built on human creativity? Jukedeck has built an artificially-intelligent music composer, which writes and produces new tracks completely on its own, with this in mind Patrick will explore what creativity means to a machine vs a human, whether there really is a distinction, and what it all might mean for the creative industries. You'll get insights into how AI is already being used by creatives for optimisation, scale, and as a creative partner, as well as the opportunity to test your creative perception - can you tell whether a track has been composed by a human or machine?
Jeremy Waite
- @JeremyWaite - Evangelist, IBM
In this session, Jeremy who has been voted the most influential person on twitter for #BigData and one of the top 10 most influential marketing professionals globally will demo IBM Watson, currently the world's most powerful enterprise ready AI. He will be discussing how the changing role of the CMO will shape future briefs for agencies and how the next 5 years of marketing will be more disruptive than the last 20. Looking forward over the next 5 years, Jeremy will also be highlighting the key trends that will shape the future of marketing. For anyone brave enough to let IBM Watson look at their twitter accounts, we will also be running live personality profile testing on members of the audience!


Your Host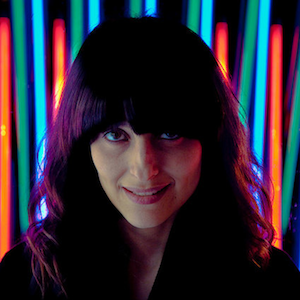 Dani Michelon @danimichelon - Head of AMV XLAB, the innovation lab, AMVBBDO & Founder of Production Social.
Who should come?
All Makers.
Producers of any kind; filmmakers, designers, developers, people who make products or experiences, (if you have anything to do with making a spaceship - you get in free;) hybrids (we love hybrids), entrepreneurs, thinkers, creatives, people who like to get their hands dirty and end up with something great. We also welcome marketers and anybody who wants to learn more about what's possible in the world of making today.
When?
Doors open at 15.30 and the talks begin at 15.45 sharp, there'll also be beers and pizza to keep you going and plenty of time to meet, greet and network.
Production Social
At Production Social we champion fellow makers and celebrate their crafting journey. Our speakers are selected to drive passion and provide a rich and valuable source of inspiration to help shape creative thought and award winning work. It's our job to uncover the inspiring stories and insights of people who make and do amazing things. 



Big thanks to our partners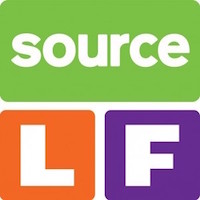 Because Source LF are all about Connected People, Connecting People, Creative Social is the perfect event to sponsor as people can network whilst benefiting from leading industry knowledge.
We are sorry that other recruiters are not able to attend this session.
Venue Partner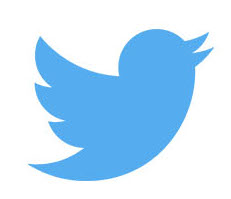 Twitter: Your live connection to culture
Industry Partner



The APA is the trade body for production companies, animation, VFX, sound design, music & editing companies making commercials
Media Partner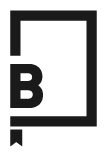 Little Black Book (LBBonline) celebrates global creativity in advertising, across all parts of the business and from all corners of the world.
Save