SportBite Keynote: Professor Michael Gleeson (Loughbough University, UK): Safe and Effective Weight Loss in Athletes and Non-Athletes
About this Event
This is a Keynote SportBite with a 45 minute presentation followed by Discussions, Q&A and plenty Presenter-Audience interaction to get the most out of the learning experience.
Guide schedule
7:00 - 7:25 PM. Log into the Eventbrite Online Event Page 5-30 mins early to avoid problems with last minute logging on and avoid missing part or all of the event. If you have a ticket with access to the live meeting enter the meeting using the name on your ticket.
7:30 PM. Event (Recording/Live Meeting/Stream) start. Introductions.
7:35 PM. Start of presentation. Keynote time 45min.
8:20 PM. Discussions and Q&A.
8:35 PM. After chat (Live meeting only). Typically after the recording is a part where the recordings are off and people can have a nice relaxed chat between presenters, audience and host. Presenters and audience are free to stop behind as little or as long as they like. This can be a great 'campfire' or 'tearoom' chat where wise words are exchanged in a relaxed environment.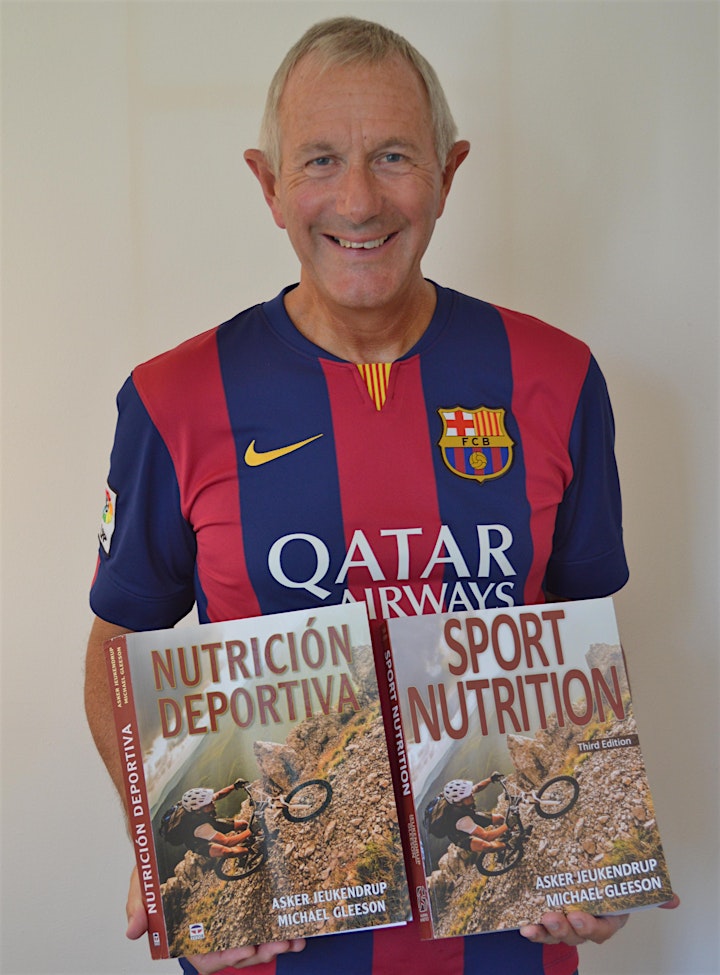 Professor Michael Gleeson
Loughborough University; Consultant to UEFA and many Elite teams and athletes.
An Emeritus Professor from Loughborough University. Expert in metabolism, nutrition, exercise, physiology and fitness with PhD Diet and exercise metabolism and 40 years experience of teaching, research and writing (retired 2016). Professor Gleeson has authored over 200 publications in peer-reviewed science and medical journals and over 30 chapters in various science and medical books. He is coauthor of numerous highly-rated books about exercise, metabolism, nutrition and immunology and now an author of books providing comprehensive, evidenced-based advice on healthy lifestyle behaviors and weight loss.
Former President of the International Society of Exercise and Immunology and a Fellow of the European College of Sport Science and the British Association of Sport and Exercise Sciences. He has provided advice on minimizing risks of infection and nutritional strategies to improve performance and maintain health for the English Institute of Sport and several English premier league football clubs, including Leicester City FC.
- Personal website: https://sites.google.com/view/prof4health/home
"Safe and Effective Weight Loss for Athletes and Non-Athletes"
As expected from the title Professor Gleeson presents an experts view of weight loss for athletes and non-athletes. Because of the financial gains that can be made by often unscrupulous or uneducated companies/coaches/'nutrition experts' there can be a tendency for misleading information and exaggerated or unsubstantiated claims. This can leave the person who needs help to suffer the task of wading through all this baloney without getting any results (often left disheartened having 'tried everything'). Professor Gleeson presents an evidence based approach whereby his recommendations and protocols have actually been proven. He will also be available for questions and advice for those at the live meeting.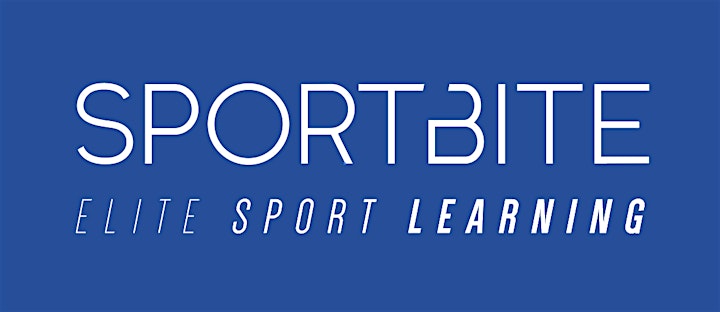 SportBite is about sharing knowledge from practitioners such as Elite Coaches, High-Performance Support Staff, Professors, Dr's and PhD students in a digestible format with plenty of take home messages.
You can subscribe to the newsletter to be the first to hear about free tickets or offers.
Regular SportBite Online Events:
- Short Presentations. Typically a short concise 8-12 min presentation followed by Discussions, Q&A and plenty Presenter-Audience interaction to get the most out of the learning experience.
- Keynote presentations. A SportBite Keynote is a longer keynote session on a topic, for example a 60 min session on a topic.
- Coaching 'Tearoom Chat'. An informal chat with an expert over a cup of tea or orange juice (or something stronger based on your preference). Talking and sharing experiences from elite sport.
We are always happy to help so feel free to contact us using: events@sportbite.live
For more information about SportBite and upcoming events visit: www.sportbite.live
Some of Professor Gleeson's Books
EAT, MOVE, SLEEP, REPEAT
A Healthy Lifestyle Guidebook. How To Eat, Exercise & Sleep Your Way To Losing Fat, Getting Fitter, Becoming Healthier & Living Longer.
Available on Payhip as ebook or on Amazon or good high street book stores as paperback.
The Pick 'n Mix Diet
The Pick 'n Mix Diet is a new book about dieting for weight loss using a healthy, safe and effective multi-diet plan in combination with easy to do light to moderate intensity physical activities. It will be released 28 November 2020. A new revolution in dieting. No fad diets and no high intensity exercise regimens. Use up to 10 different diets, changing your diet every week to lose weight without boredom, with greater variety, flavours and textures than any other diet you have heard of.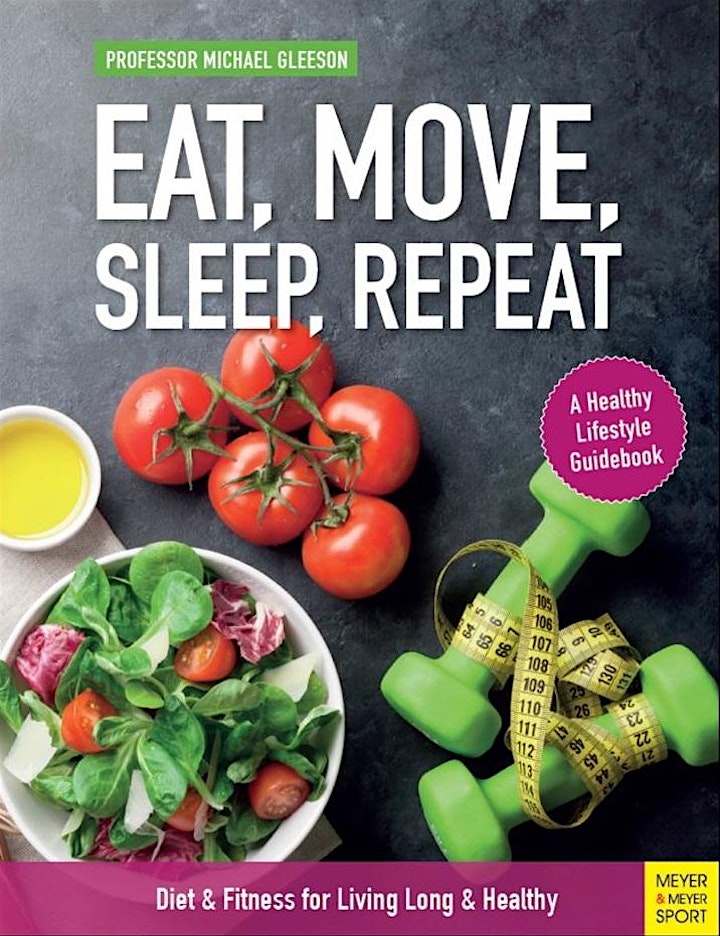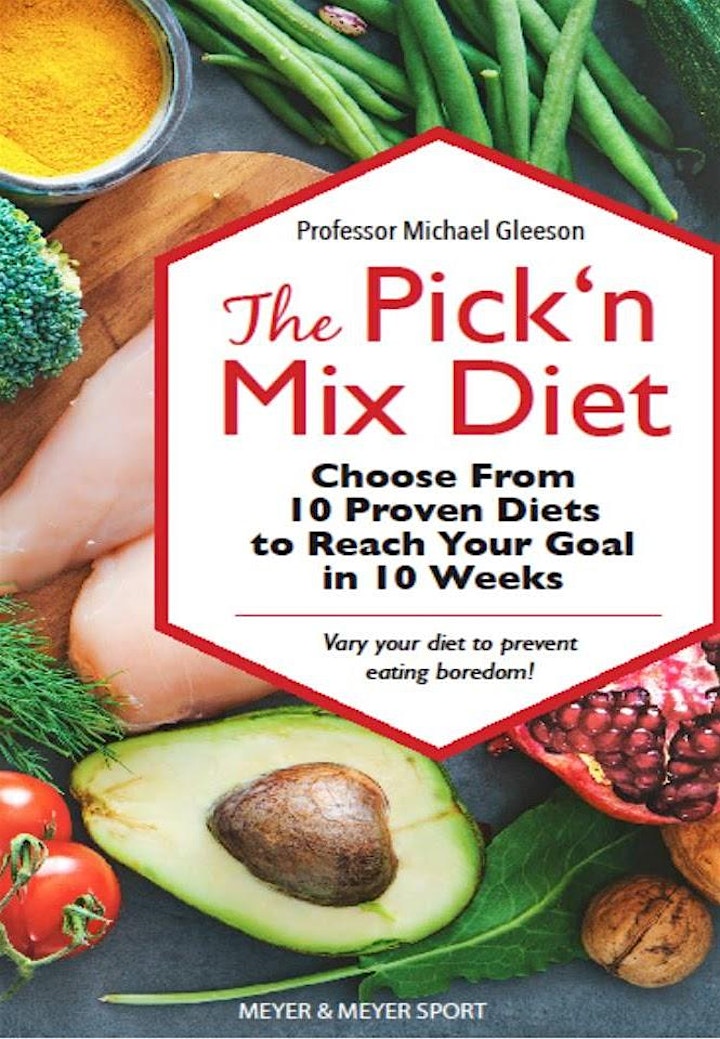 Date and Time
Location
Refund Policy