Prof Nicky Clayton: Ways of Thinking
Thu 27 October 2016, 14:00 – 15:00
Description
Prof Nicky Clayton: 

Ways of Thinking - From Crows to Children and Back Again  
Professor Nicky Clayton is a British psychologist. She studies the development and evolution of cognition in members of the crow family (including jackdaws, rooks and jays) and humans. Her work has challenged many of the common-held assumptions that only humans can plan for the future, reminisce about the past, and understand other minds as well as other times. This work has led to a radical re-evaluation of animal cognition, and raises important issues about the evolution of cognition.
Professor Nicky Clayton is Professor of Comparative Cognition at the University of Cambridge, Scientist in Residence at Rambert Dance Company, a Fellow of Clare College, Cambridge, where she is Director of Studies in Psychology, and a Fellow of the Royal Society.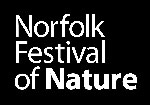 TICKETS £4
To book your ticket, please click on the green button at the top right of this page.
27th October 14:00 - The Forum Auditorium
Please click here to return to the list of ticketed events.


This is a Norwich Science Festival event. 
Norwich Science Festival - Useful information
 Q: How can I contact The Forum?
A: You can contact us by email using info@theforumnorwich.co.uk
Q: Do I need to print out my ticket for the event?
A: Yes, or you can download the Eventbrite mobile app and use that instead.
Q: Do you send out paper tickets?
A: No, all our tickets are sent out electronically via the email confirmation you received when you registered.
Q: I haven't received a confirmation email, what should I do?
A: Please check your spam or junk folder as it may be there. Alternatively, you can contact us on info@theforumnorwich.co.uk  and we will re-send it to you.
Q: There are no more tickets for the event I wanted to go to. What can I do?
A: All events have a waiting list. Please sign up to join the list and you will be notified if there's a cancellation.
Q: I can no longer attend. How do I return my ticket?
A: Please log in to your Eventbrite account, go to Tickets and then select the ticket you'd like to cancel, then click 'Cancel this order'. Your ticket can then be allocated to someone else.