Professional Certificate in Social Media & Digital Marketing - London
Location
Business Consort's Offices
160 Fleet St
London
EC4A
United Kingdom
Description

Professional Certificate in Social Media & Digital Marketing
Face-to-Face Training Course - Full Day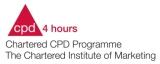 SAVE £50 WITH OUR EARLY BIRD OFFER - ONLY £299 + VAT
Normally £349 + VAT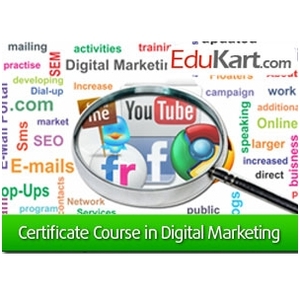 What will you learn?
Ideal for B2B, B2C and agencies - You will apply your learning on the day directly to your own business
Part 1 - Background:

What is Digital & Social Media Marketing and Why Does My Business Need It? Effects of technology advancements on consumer behaviour.

Part 2

-

Essential elements

of successful online communities & creating and managing them (including content creation). Relationship building and reputation management. How to implement Social media governance and corporate policies. How to identify and attract key influencers.

Part 3

-

Set up and run successful online adverts

and campaigns across all social media networks. How to dominate search engines and ensure key visibility for your business.
Part 4 - Tools:

Discover what digital and social media tools are available and which ones are invaluable to your business and what it means for your organisation. Laying the Foundation -Determine if your company is reaping the most from digital marketing technology and proven strategies & develop a unique digital and social media plan.
Part 5 - Monitoring :

Digital and Social Media Metrics - Review various digital and social media applications & learn best practices & key metrics to measure including Google analytics
Part 6 & 7 - ROI:

Incorporating Digital and Social Media at Every Stage of the Revenue Cycle & The Return on Investment of using digital tools - Integrating digital tools in throughout the sales cycle to improve the conversation with prospects and customers. Prove and measure ROI and value of digital media strategies. We will cover conversion funnels and marketing automation tools.
Part 8 - Proven Strategies:

Digital Marketing Strategies-How to build credibility using tools such as email marketing, blogs, online PR, social media, networks
Part 9 - Lead Generation:

Selling through Social media - How to apply attraction, conversion and retention strategies, Data capture including landing page construction, Customer service & Shortening the sales cycle & focusing on turning relationships on social media networks into actual orders - How to create revenue from social media marketing.
Part 10 - Case Studies:

Who's doing it well and what's working best!
All course materials & after course supoort are included.
Please bring along your laptop as the course is interactive.
Dawn McGruer FRSA - Course Trainer's Social Media Tips
_
BOOK ONLINE or call Dawn on 0800 334 5784
Business Consort - The Social Media Academy
www.thesocialmediaacademy.org