Description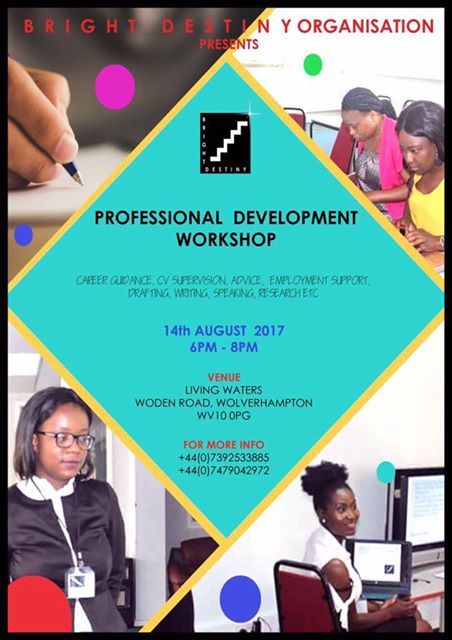 Professional Development Workshop
We believe in creating opportunities for young people that allows them to identify their skills, abilities and goals. Our professional workshops aim at young people who are in secondary school, sixth-form/college and university. Our professional workshops focus on improving letter writing, CV development, usage of professional language, Interview tips, how to make yourself more employable, job searches. Our number one purpose will be focused on identifying young people's needs and varying workshops to meet these needs.
Work placements Scheme
We have successfully contacted several local employers that are willing to employ young people on a placement scheme. The people to be considered for this would have successfully completed the professional writing workshops and show dedication and enthusiasm to want to learn and develop themselves. We hope that candidates who stand out will be given long term employment or be considered for future recruitments. Sign up to our workshops today.