Description
Join us in our award-winning yarn shop in Bovey Tracey for a workshop from designer Claire Crompton, author of The Knitters Bible.
It is often the finishing details that make the difference to a garment and this workshop will show you techniques to make sure your garment has a professional finish. You will learn how easy it is to sew up all your unfinished projects using mattress stitch.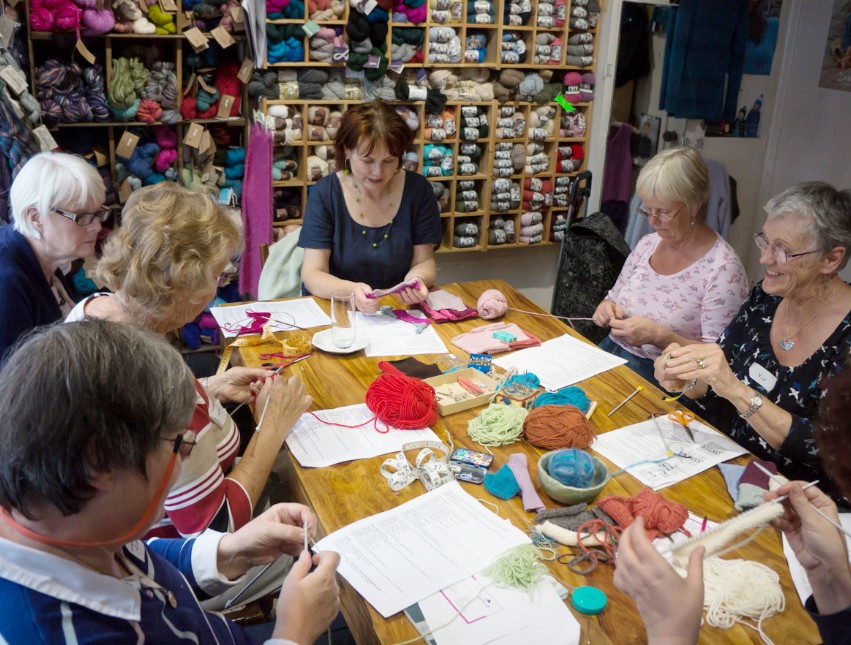 Topics include: How to sew up various styles of garment, mattress stitch, blocking and pressing pieces, shaping to make sewing up easier, picking up stitches, buttonholes and more.
You will need: make four identical samples of stocking stitch to measure 10cm x 10cm (4in x 4in), using a light-coloured, smooth aran or chunky yarn.
If you usually work the edge stitches differently (slipping or knitting on every row), please work them the same as the rest of the row. Don't press or steam any of the samples and don't sew in the yarn ends.
Bring plenty of your yarn for knitting and sewing up. Bring along an unfinished project for help and advice.
Please bring your own lunch. There are also many local places to buy lunch nearby.
Tea-time treats and refreshments will also be served.
Either book here through Eventbrite, call 01626 836203 or pop into the shop in person.
Workshop attendees receive a discount voucher on the day, valid for one month from the date of the workshop on yarn and accessories.