Location
Burnt Sienna Art School Berlin
Donaustr
12045 Berlin
Germany
Professional practice for artists series - DIY exhibition making with visiting curator Cat Bagg
About this event
DIY exhibition making - Monday 19th September and Tuesday 20th September
two day course 10 - 4 pm both days in the studio
- why do you want to show your work?
How can this inform, where and how you show ?
This two day workshops covers the following aspects of building and exhibition:
- planning, budgeting and fundraising- curating and interpretation
- hosting and networking
- communicating both before and after the event including the value of good documentation.
Max participants 6
This course is suitable for students, emerging artists and those starting out in their career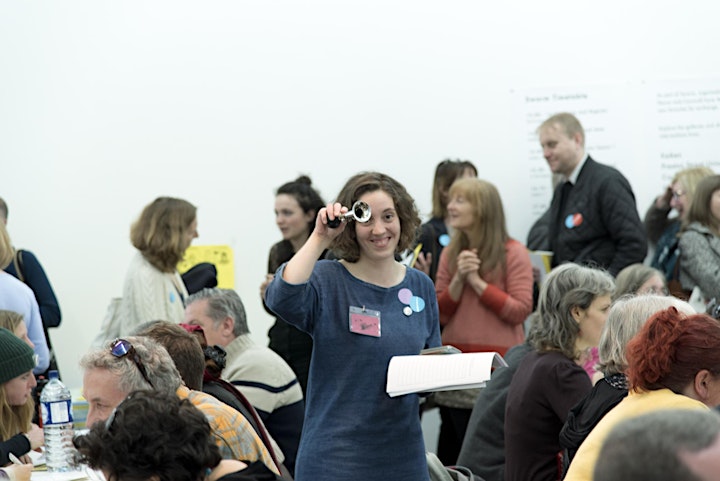 Cat Bagg is an independent curator and producer with 15 years professional experience.
Cat is the programme coordinator for CAST Cornwall, an art organisation with an ongoing programme of artists' moving image and ambitious learning schemes for children and young people. She is also a co-producer for the 2023 edition of Od Arts Festival, which brings exhibitions, performances, film and workshops by local and international artists to rural Somerset.
For the last decade Cat has developed a collaborative practice with Rosie Allen. Both trained and practised as artists, self-organising projects and exhibitions independently, and working for a variety of arts organisations. After meeting in 2012 whilst study Curatorial Practice at MA level they founded Field Notes CIC.
Field Notes' mission is to commission, develop and present art that finds new ways to break old ground; infiltrating the public realm and opening up exciting, challenging but ultimately accessible channels into a world of contemporary art using a platform of unusual community sites.
The organisation focuses on activity beyond the established centres of the art world; developing projects which bring cutting edge contemporary practice to communities with limited local access, supporting the practice of artists who operate from or engage with these communities, and challenging a rural art status quo by providing access, information and support that taps into an international debate whilst simultaneously bringing different communities together to share ideas and celebrate heritage on a local scale.