Description
COURSE OVERVIEW
Product Ownership goes beyond writing user stories or managing a product backlog. Product Owners need to have a solid understanding of how to drive the delivery of value.
Over 2 days, from early stakeholder engagement through to release planning and delivery, participants will learn techniques to measure, maximise and deliver value to the marketplace. They will also work together as a team on real-life cases with hands-on exercises.
WHO SHOULD ATTEND
This course is targeted for Product Owners, Product Managers and anyone responsible for the success of a product or service in the market.
COURSE TOPICS
Agile Product Management

Value-Driven Development

The Scrum Framework

Managing Requirements, Products and Releases

The Scrum Product Owner
Further information:
https://www.scrum.org/courses/professional-scrum-product-owner-training
https://www.scrum.org/pathway/product-owner-learning-path

THE TRAINER
Chris Bexon has over 20 years' experience as a Product Owner, Scrum Master, Agile Transformation Coach, and Scum.org Professional Scrum Trainer (PST). He is passionate about building high performing organisations and teams, growing Agile cultures, and enabling teams to deliver value.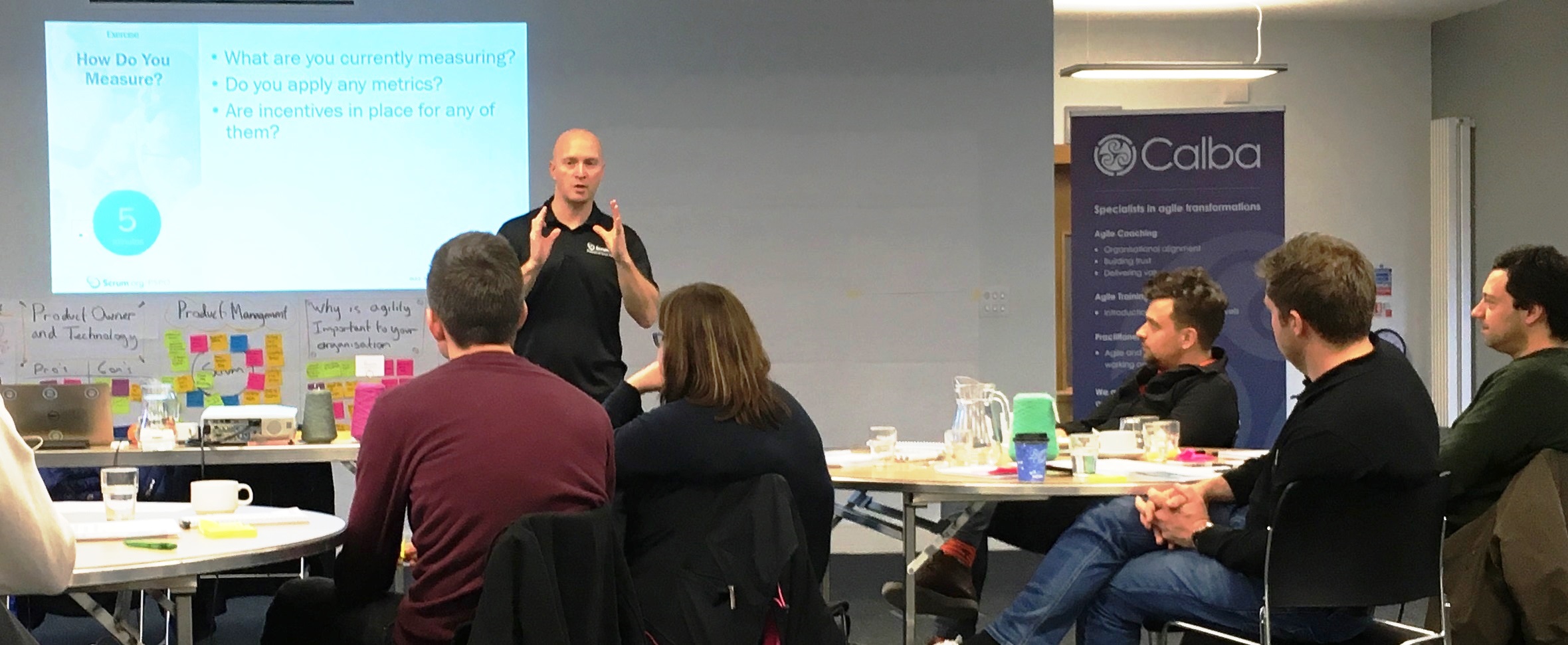 WHAT PARTICIPANTS HAVE SAID
"I'm really happy with this course. I enjoyed the contents, the atmosphere as well as the way it was delivered. Chris did an amazing job and his knowledge sharing was absolutely inspiring."
"I've been doing product management for over 25 years, yet I learned a great deal of new things and techniques for product management"
"Chris was a great teacher. His real-world experience of agile practices and exercises immediately got across what it means to work together as a team"
"Learned a lot and found it very inspirational and motivating."
WHAT'S INCLUDED
All training/writing materials. Lunch and tea/coffee throughout the day. A copy of the slides with photos are provided following the session.
CERTIFICATION
All participants completing the Professional Scrum Product Owner course receive a password to take the PSPO I assessment and are entitled to a 40% discount on the PSPO II assessment.
THE LOCATION
Edinburgh Training & Conference Venue
PAYMENT OPTIONS
Credit card or Paypal - Eventbrite
Bank transfer/PO - email training@calba.com