Professionals and Parents for Ending Preventable Stillbirths

Tuesday, 19 January 2016 from 09:00 to 13:00 (GMT)
Event Details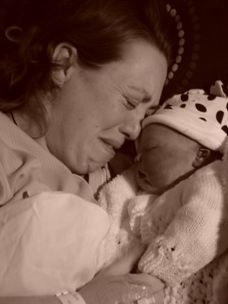 Image credit: Mel Scott and her son Finlay (used with permission)

This event brings together practitioners, parents and researchers, for in-depth discussion of the Lancet Ending Preventable Stillbirth series, launched that day. Highlights include new information on stillbirth's economic and psychosocial burden on parents—especially women—as well as caregivers and society at large. New data will be presented on stillbirth rates and risk factors particularly in high-income countries, identifying inequity as a critical driver of preventable stillbirths. How can we promote investment in high-quality healthcare for women and children that will reap quadruple returns; fewer maternal and newborn deaths, stronger child development outcomes—and no more preventable stillbirths?
This work involved a collaboration of 216 authors, investigators, and advisers from 43 countries and more than 100 organisations, coordinated by Professor Joy Lawn (London School of Hygiene & Tropical Medicine ), and Dr Vicky Flenady (Mater Research Institute, University of Queensland, Brisbane, Australia, and the International Stillbirth Alliance).
Join us for this symposium which will especially focus on stillbirths in high income countries and the UK.. The Series booklet, containing the five papers and accompanying Comments, will be available.
When & Where
Royal College of Obstetrics & Gynaecology London
27 Sussex Pl
NW1 4RG London
United Kingdom


Tuesday, 19 January 2016 from 09:00 to 13:00 (GMT)
Add to my calendar