Professor Andy Smith MBE Inaugural Lecture

Wednesday, April 25, 2018 at 5:45 PM (BST)
Event Details
York St John University, Prof Andy Smith MBE will be presenting his Inaugural Lecture on Wednesday 25 April 2018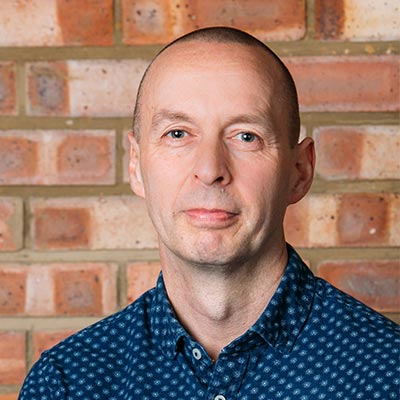 Title: Sport and the 4th Industrial Revolution
How will Artificial Intelligence, genetical modification and Cyborgs change sport and exercise?

Andy has had an unusual career. He has an eclectic range of research interests. His passion is teaching students and helping them research. His ambition is to help students reach their full potential and supporting them in mastering topics and skills that they find interesting but challenging. After graduating with a Degree in Sport and Recreational Studies Andy worked in the private sector for 10 years managing and then directing a number of health clubs and Clinics. Through this work he became interested in why some people stick to an exercise programme whilst others drop out (an area of research called Exercise Adherence). He pursued this interest through a part time PhD at the University of Exeter supervised by Professors Stuart Biddle and Neil Armstrong. After gaining his Doctorate Andy entered Higher Education where he has held a number of posts including Head of School and Director of Institutional Advancement and Development.
Andy was Chair of the British Association of Sport and Exercise Sciences (BASES) between 1998 – 2000 having previously been Conference Organiser (1997), the Association's Secretary (1993-1995), and headed up the Open Section (1991-1993).
In 1993 BASS became BASES in anticipation of the crucial role that physical activity would be seen to have in society. The major proponents of this change were Andy Smith, Stuart Biddle and Adrian Taylor, but the implication was far reaching in that the remit of the Association was suddenly extended and every aspect of BASES needed to respond accordingly under the careful, open-minded guidance of the BASES Chair Roger Bartlett. The futuristic vision of the above mentioned colleagues and others epitomises BASES, as does the mutual support that members normally provide for each other and a willingness of senior colleagues to adapt when necessary in order to maintain the position of BASES as the professional body for sport and exercise sciences in the UK.
Andy has been an accredited Sport and Exercise Scientist since 1994 working with a range of clients and organisations, and now holds Chartered status. Andy was the founding Chair of Active York (City of York's sport and active leisure partnership) serving the community in this role between 2003-2006.
In 2004 Andy defined exercise science as:
Exercise Science is a theory-based, research-led discipline that seeks applied solutions to health problems related to physical inactivity, and which aims to understand and promote individual and public health and wellbeing through evidence-based physical activity interventions
Andy is interested, but not an expert in, exercise as an adjunct to treatments for brain tumours. He is currently working on research projects as diverse as sudden death in marathons and personal training. In total Andy has had 67 papers and articles published and made 104 conference and workshop presentations.
In May 2012 Andy became the University's first Head of Sports Performance and Participation with responsibility to take YSJU Sport to another level using our new 57 acre sport park.

In 2016 Andy became the Head of the School of Sports and in 2017 he became the Pro-Vice Chancellor for Science.
His community and academic work has received the following recognition:
2011 Awarded an MBE for his service to Higher Education and Community Sport 
2008 Awarded a Hefce/CASE Fund Raising Scholarship to study how philanthropy is used to fund Higher Education in Florida, USA
2005 Awarded the title of York Pride Person of the Year by the Evening Press and City Council sponsored by the Norwich Union
2002 Awarded an Honorary Fellowship by BASES for making 'an exceptional contribution to the field of Sport and Exercise Science'.
1991 Received a FEPSAC Young Researcher award for his research on Attribution Theory
Andy is an endurance athlete and has competed in numerous running and cycling races. Highlights have included:
2005 Receiving the Land's End – John O'Groats Association Committee Cup for 'a wholly exceptional journey that is worthy of recognition'
2005 Completing a Tour de France challenge with a group of other riders which included stages climbing Alpe d'Heuz, Col du Galibier. Col du Madeleine and the Col du Telegraphe. As a group funds for the Meningitis Trust were raised.
Event Timings:
17.50 Doors open
18.00 Lecture commences
19.15 Event closes
Location: De Grey Lecture Theatre 
If you have any queries about this event or any University event please contact the Events Office on
t: 01904 876654 or e: events@yorksj.ac.uk
When & Where

York St John University
De Grey Lecture Theatre
Lord Mayor's Walk
York , YO31 7EX


Wednesday, April 25, 2018 at 5:45 PM (BST)
Add to my calendar
Organizer
York St John University is based in the centre of the beautiful, vibrant city of York. It offers undergraduate, postgraduate and professional study opportunities, currently to around 6000 students.