Professor Michael Callaghan 'From Salford to Manchester: Taking the scenic...
Description
Professor Michael Callaghan 'From Salford to Manchester: Taking the scenic route in physiotherapy and sport injuries'
Musculoskeletal injury and pain is a constant problem in either acute or chronic form. The majority of people presenting with either form are commonly referred for physiotherapy and rehabilitation. Research into this type of treatment is difficult, because physiotherapy is regarded as a 'complex' intervention in which the interaction between the patient and the therapist is both an important factor and a confounder. In the rarified world of sports medicine these issues become even more problematic. This inaugural lecture will cover the research done in institutions in Manchester, Salford and the surrounding area to investigate how successful some of these non-surgical solutions and physiotherapy are in improving the lives of those with acute and chronic injury and pain.
Biography
Michael Callaghan qualified as a physiotherapist in 1983 at the Salford School of Physiotherapy. He worked at Wrightington Hospital and the Royal Liverpool Hospital in junior and senior posts. Whilst at Liverpool, he completed his first research degree gaining an MPhil into those with patellofemoral pain. He then moved to Manchester to study and complete his doctorate and continue research in this field under the supervision of Professor Jackie Oldham.
In the context of sports medicine, he has been to five Olympic Games (including London 2012) and five Commonwealth Games (including Glasgow 2014) in a variety of roles from physiotherapist to the Team GB cycling team to managing the medical services in the Sir Chris Hoy velodrome.
His area of clinical work and research has been the assessment and rehabilitation of musculoskeletal problems of the lower limb. He currently combines both aspects by continuing to work in clinical practice as an extended scope practitioner in orthopaedics and in the emergency department at the Manchester Royal Infirmary.
He was appointed as Professor of Clinical Physiotherapy at Manchester Metropolitan University in April 2016. He also holds an honorary senior lectureship at the University of Manchester. In March 2015 he was appointed Head of Physical Therapies at Manchester United FC.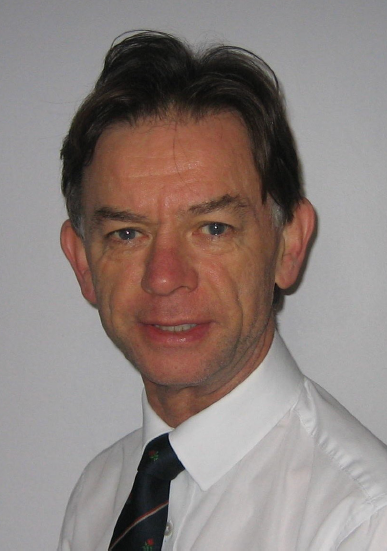 The lecture will start at 5:30pm, finishing at approximately 6:30pm and will be followed by a drinks reception in Brooks atrium (ground floor).
This is a FREE event