Professor Robert Aitken Inaugural Lecture

Monday, February 26, 2018 at 5:45 PM (GMT)
Event Details
York St John University, Prof Robert Aitken will be presenting his Inaugural Lecture on Monday 26 February 2018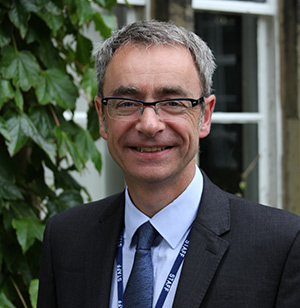 Title: Antibodies - guardians of health, and tools for research
Antibodies comprise a large family of proteins found in the blood and secretions that play an important role in defensive systems that protect against infection. With the exception of what we term "vaccination", the processes that create antibodies cannot anticipate which infectious agents – viruses, bacteria, parasites – may challenge the health of the host. Hence, a basic challenge that the immune system must meet is to create and maintain sufficient diversity such that random matching between an antibody and an infectious agent provides the starting point for a protective response. Once under way, the immune system can re-engineer the response to optimize its efficacy using processes of random mutation and selection.
The processes that create antibodies capable of meeting these fundamental challenges are surprisingly different amongst animal species. Investigating these process provides insight to the evolution of the immune system, some unexpected opportunities for therapy, and tools for biomedical research. The inaugural lecture will explore these issues drawing examples from the speaker's research and the work of his collaborators.
His academic background is in the biological sciences and while his published research spans parasitology, bacteriology, and molecular biology across a range of systems, it is his work in basic and applied immunology for which he is best recognised. His group in Glasgow developed a detailed understanding of the immune system of cattle and pioneered the production of antibodies from these animals using bacterial systems. They also exploited antibody discovery systems to help understand better the processes underlying bacterial infection in a number of important disease models.
Professor Aitken holds broad-ranging interests in science, biomedicine and pedagogy. He contributes to undergraduate education whenever the opportunity arises and workload allows.    
Alongside membership of the Biochemical Society, the British Society for Parasitology, the Society of General Microbiology, and the British Society for Immunology, Professor Aitken is also Fellow of the Royal Society of Biology.
5.50pm Doors open
6.00pm Event commences
7.15pm Event finishes
Followed by a post lecture drinks reception (all are welcome) 

Location:
De Grey Lecture Theatre 
If you have any questions about this lecture please contact the events team via email: events@yorksj.ac.uk or via telephone: 01904 876893.
When & Where

York St John University
De Grey Lecture Theatre
Lord Mayor's Walk
York , YO31 7EX


Monday, February 26, 2018 at 5:45 PM (GMT)
Add to my calendar
Organizer
York St John University is based in the centre of the beautiful, vibrant city of York. It offers undergraduate, postgraduate and professional study opportunities, currently to around 6000 students.