How can you design your organisation to be truly inclusive? We explore this difficult subject with a TED-style talk followed by a dialogue.
About this event
About this event
If you were to define inclusion right now, and on the spot, what might you say? Diversity? Equality? Human potential? Women? Fairness? In fact, it is all of those things and more. In her talk, Suzie Lewis will be exploring what a system designed for inclusion actually looks and feels like, and which foundational elements make up this system.
Attendees will then have an opportunity to reflect together on what has arisen for them in hearing her speak.
About the Speaker
Suzie Lewis is a global business leader and executive coach with extensive experience in driving international transformation projects to prepare leaders and employees for change.
She is the founder and managing director of Transform for Value, and has spent her career working to transform organisational cultures for more inclusive environments.
During 20 years in the aeronautical industry, she has led both flagship projects and teams large and small encompassing leadership, coaching and culture change; digital transformation and innovation to name a few. Her credentials include but are not limited to: Leadership Circle certified (TLC), Growth edge coaching (cultivating leadership), ORSC systemic coaching (CRR UK), Design thinking (IDF).
About the Series
Profitable Wellbeing - Working towards creating the most successful, inclusive work cultures in 2021
Join Serenity in Leadership as we bring together exceptional thought leaders and grassroot colleagues to propel the importance of diversity and a healthy workplace culture.
This monthly series focuses on the nuances of the more challenging - and less talked about - aspects of inclusion and wellbeing. From disability awareness to love's place at work, we dive into the deep end to grapple with unconventional subjects head-on.
Each event begins with a short keynote by an amazing speaker, followed by a 40-minute dialogue in which all attendees have the opportunity to explore the impact that the talk has had on them. This hybrid formula is unique in that it brings together education, exploration, and proactive support in a non-judgemental environment and it enables people to interact and hear each other's feelings and reactions following the talk.
Date: 18th February
Time: 12-1:30pm
Place: Zoom
NB: if you are unable to attend but would like a recording of the session, please purchase a ticket for the event and we will send you a link afterwards.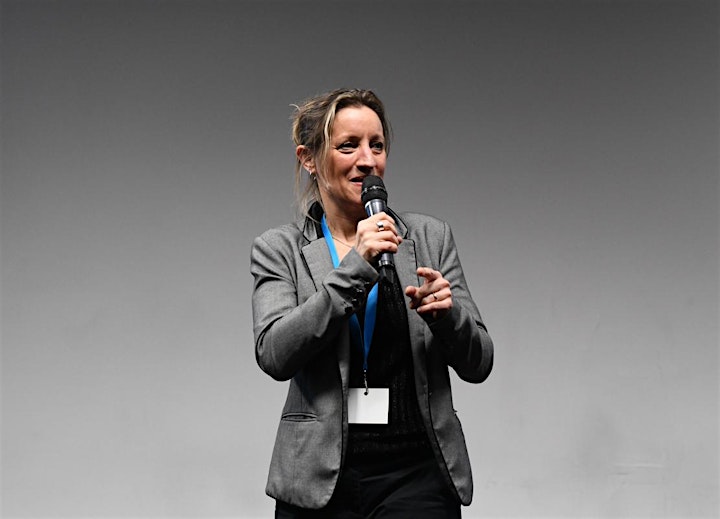 Date and time
Location
Refund policy
Organiser of Profitable Wellbeing: Design for Inclusion
Serenity in Leadership transforms organisational cultures.
Over the past 25 years, we've worked with executives in Fortune and FTSE 500 companies such as Pfizer, Citigroup and Transocean to help them build a more responsible workplace.
‍
We believe that responsible power is the cornerstone of business success. 
For employers, a responsible workplace encourages compassionate leadership and accountability. 
For employees, a responsible workplace fosters psychological safety, risk taking and -self -expression. 
For the organisation's culture, a responsible workplace builds trust and collaboration and welcomes diversity 
in its people.
 
Our passion for responsible power has led us to support the role of inclusion, diversity and gender-balance in the workplace. As a result, all our solutions take into account these factors to ensure you reap the considerable rewards of a more enlightened organisation.