What can we do about the lack of understanding and deployment of LGBT+ -related initiatives within organisations?
About this event
An LGBT+ lens is a new frontier for many businesses. As a core part of social sustainability, and critically a lens to measure effective inclusion within companies, it provides significant value creation opportunities for multiple industries.
In her talk, Hephzi Pemberton will speak about why an LGBT+ lens requires brave and bold leadership, as well as role models across industries, organisations and business who will spearhead the conversation. Those firms which drive for more inclusion, equity and diversity will chart a path that others will have to follow. The new frontier belongs to those who choose to act now.
After the TED-style talk, attendees will then have an opportunity to reflect together on what has arisen for them in hearing Hephzi speak.
About the Speaker
Hephzi is a business founder and advisor, who believes in the power of good business to transform society. After completing an undergraduate degree at Oxford University, Hephzi began her career in Investment Banking at Lehman Brothers. In 2009, she co-founded Kea Consultants, a financial headhunting firm that specialises in investment and high-growth organisations, which she quickly grew into a profitable and sustainable business.
In 2018, Hephzi founded Equality Group, an Inclusion and Diversity specialist focused on the Finance and Technology industry. The company helps organisations diversify their teams with their executive search service and create a more inclusive culture. They have partnered with the leaders in sustainable investing, such as Generation Investment Management, and Private Equity and Venture Capital firms who are committed to being leaders in inclusion and diversity.
Hephzi has conducted a global research study with three partner organisations examining the development and adoption of an LGBT+ Lens by investment professionals in their firms and across their investment decisions and active ownership frameworks. The study's retail survey component concludes that the LGBT+ community (with US$23 trillion of estimated household wealth) and its allies are seeking more thought-leadership and values-driven management from businesses and the investment sector.
About the Series
Profitable Wellbeing - Working towards creating the most successful, inclusive work cultures in 2021
Join Serenity in Leadership as we bring together exceptional thought leaders and grassroot colleagues to propel the importance of diversity and a healthy workplace culture.
This monthly series focuses on the nuances of the more challenging - and less talked about - aspects of inclusion and wellbeing. From disability awareness to love's place at work, we dive into the deep end to grapple with unconventional subjects head-on.
Each event begins with a short keynote by an amazing speaker, followed by a 40-minute dialogue in which all attendees have the opportunity to explore the impact that the talk has had on them. This hybrid formula is unique in that it brings together education, exploration, and proactive support in a non-judgemental environment and it enables people to interact and hear each other's feelings and reactions following the talk.
Date: 18th March
Time: 12-1:30pm
Place: Zoom
NB: if you are unable to attend but would like a recording of the session, please purchase a ticket for the event and we will send you a link afterwards.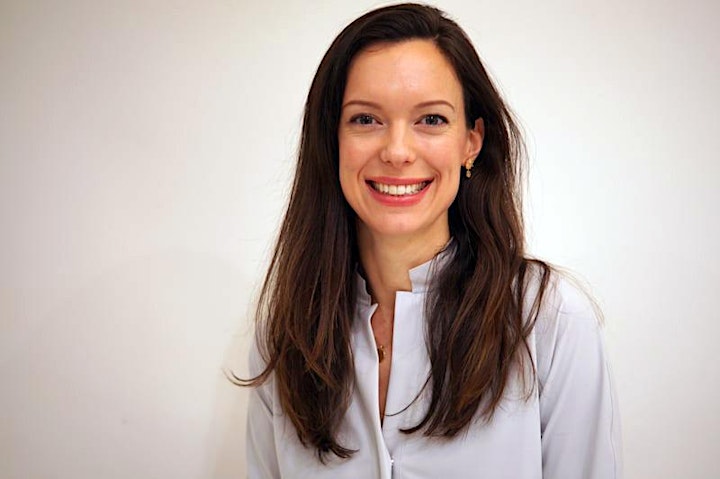 Organiser of Profitable Wellbeing: Optimising for Inclusion - The LGBTQ+ Lens
Serenity in Leadership transforms organisational cultures.
Over the past 25 years, we've worked with executives in Fortune and FTSE 500 companies such as Pfizer, Citigroup and Transocean to help them build a more responsible workplace.
‍
We believe that responsible power is the cornerstone of business success. 
For employers, a responsible workplace encourages compassionate leadership and accountability. 
For employees, a responsible workplace fosters psychological safety, risk taking and -self -expression. 
For the organisation's culture, a responsible workplace builds trust and collaboration and welcomes diversity 
in its people.
 
Our passion for responsible power has led us to support the role of inclusion, diversity and gender-balance in the workplace. As a result, all our solutions take into account these factors to ensure you reap the considerable rewards of a more enlightened organisation.