Learn to make French profiteroles with a funk mother-daughter duo!
About this event
Welcome to our kitchen!
You will learn how to make this crowd favourite dessert with us. We will guide you through every step of the process. You will get your hands dirty, you will laugh, you will learn new things, and at the very end, you will feast on your creation.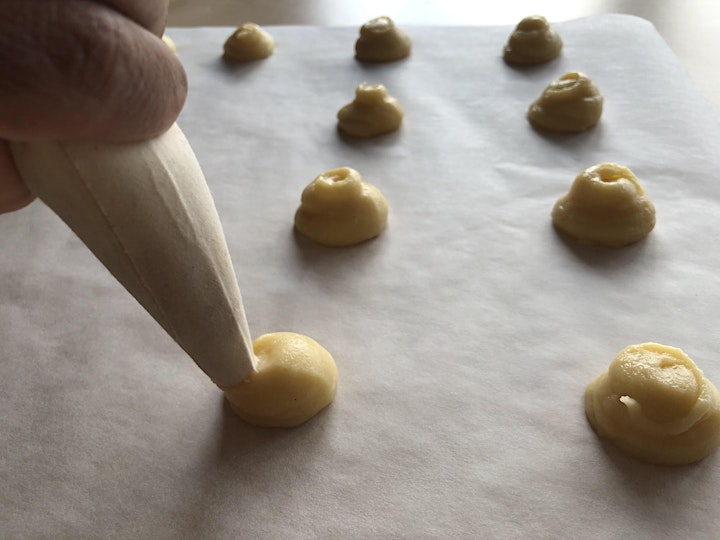 Did you know?
Did you know that if you order profiteroles at a restaurant in France, they will be filled with ice cream? That's right! Choux pastry (éclair dough) filled with your favourite ice cream, and drizzled with a hot chocolate sauce. We are giving you the true, one-hundred percent decadent French experience.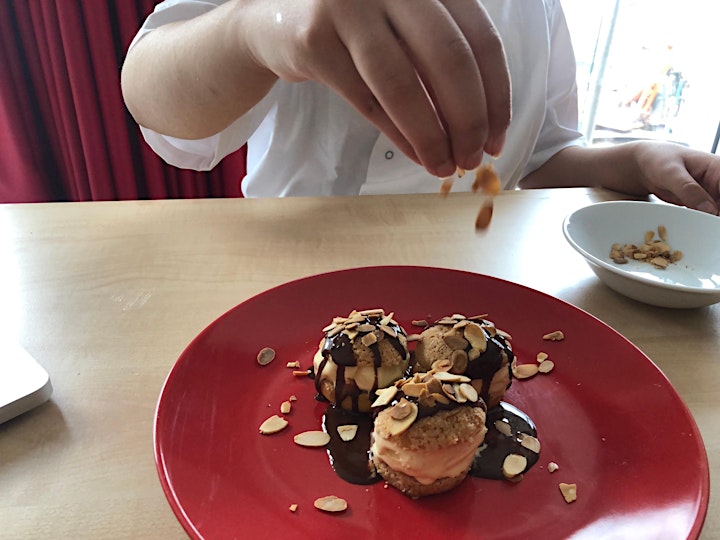 Bottomless profiteroles!
We will start with making the choux pastry, a very versatile dough that every baker should know how to make. We will then teach you how to make two delicious sauces so that you can take your profiteroles to the next level. After all this comes plating: the part where your work comes to life and where your creative genius takes over. We will also give you ideas for setting up a profiterole bar so that you can be the next dessert hero!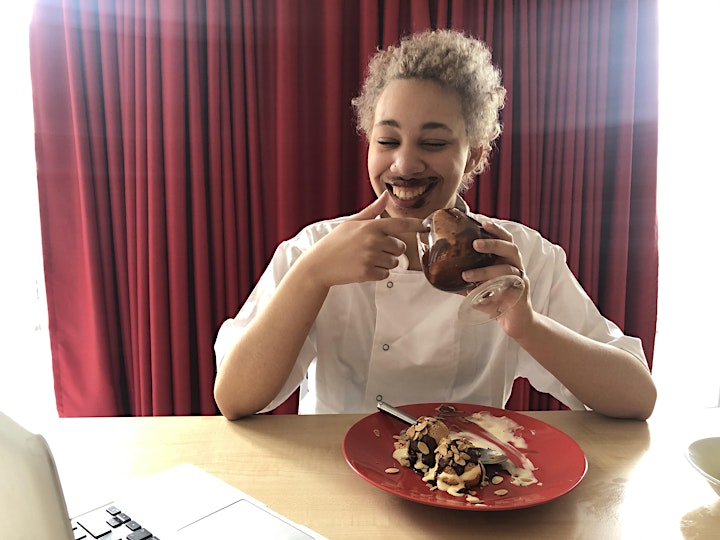 About the hosts
Florence and Jade are a funky mother-daughter duo with a love for good food. Together, they teach workshops on all things delicious with only two goals in mind: having fun and satisfying tastebuds!
Florence is a self-taught pastry chef who specializes in baking with food restrictions: less sugar, less fat, gluten-free... She does it all! Having a sweet tooth, she started baking upon noticing the low offer of healthy but satisfying pastries in France. Over the years, she has perfected her craft and taken her knowledge to different countries.
Jade, on the other hand, focuses more on cooking. After ending up in a small town in central France where none of the restaurants were to her liking, she decided to start cooking and "bring the restaurant home". She is very interested in the whys and hows of food, is always researching new techniques, and is currently studying for a breadmaking certificate.