PROJECT CYBERSYN: Chile and the Socialist Internet

Saturday, 6 December 2014 from 14:00 to 22:00 (GMT)
Event Details
6th December 2014
C1.18 (The Pavillion), University of Westminster, 115 New Cavendish Street, W1W 6UW London
  Cybersalon, in conjunction with the Centre for the Study of Democracy, University of Westminster and Springinvites you to a special set of events.
2 - 5pm, Project CYBERSYN Symposium
A roundtable discussion with Raul Espejo on Stafford Beer's Viable System Model and how it can help us democratise the Net today.
This session is recommended for people who are already familiar with the works and ideas of Stafford Beer.
7 - 10pm, Project CYBERSYN Public Lecture
Raul Espejo, Former Operational Director of Project CYBERSYN, in conversation with Nathaniel Tkacz, an Australian media theorist, chaired by Richard Barbrook, author of Imaginary Futures: from thinkings machines to the global village and lecturer at the University of Westminster. This talk explores the contrast between Stalinist economic management and visions of a bottom-up cybernetic communism.
The Socialist President Salvador Allende was elected to power in Chile in 1970, and embarked upon a series of radical reforms to Chilean society and the economy. As an alternative to a Soviet style centrally planned economy, Allende's government instead looked for another route through which to replace the market. At the heart of this strategy was Project CYBERSYN, a prototype internet system designed to link together the needs of the economy via a cybernetic 'central nervous system' devised by British cyberneticist, Stafford Beer. Building on the insights of Norbert Wiener, the founding father of cybernetics, Stafford's vision entailed a radical experiment in grass-roots networking. Aiming to directly involve workers at all levels of production and distribution in the organic management of the economy, Project CYBERSYN reached an advanced prototype stage before the network's destruction in the military coup led by Augusto Pinochet on September 11th, 1973. Speakers include:  
Raul Espejo - Former Operational Director of Project CYBERSYN. Currently he is Director-General of the World Organisation of Systems and Cybernetics, Director of Syncho Ltd, and is a Visiting Professor at the University of Santiago.
Nathaniel Tkacz is an Australian media theorist and Assistant Professor in the Centre for Interdisciplinary Methodologies at The University of Warwick. Currently he is PI on the ESRC-funded project 'Interrogating the Dashboard: Data, Indicators and Decision-making'. His most recent book is Wikipedia and the Politics of Openness (The University of Chicago Press).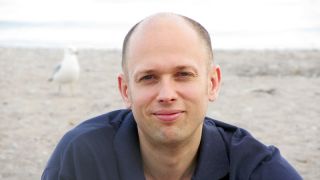 Dan Greenwood
Dr. Dan Greenwood is a Senior Lecturer in Politics. Prior to his academic career, Dr. Greenwood worked for several years as an IT consultant, mainly in London's finance and marketing sectors.
This event is hosted by the Centre for the Study of Democracy, University of Westminster
Suggested reading:
Stafford Beer, Brain Of The Firm (2nd edition)

Stafford Beer, Platform for Change

Stafford Beer, The Heart of Enterprise
Do you have questions about PROJECT CYBERSYN: Chile and the Socialist Internet?
Contact Cybersalon
When & Where

The Pavillion, University of Westminster
115 New Cavendish St
W1W 6UW
United Kingdom


Saturday, 6 December 2014 from 14:00 to 22:00 (GMT)
Add to my calendar