Description

This workshop aims to develop an understanding of efficient adaptive Project Management (PM) methods. The main objective is to introduce delegates to the methodology of Agile Project Management (APM). Participants will learn to apply the most important tools and methods of APM and will take away a set of key success factors for successful agile projects.APM involves an approach to complete projects in an iterative way by promoting communication and reflection amongst the project team and facilitating rapid and flexible response to change. The benefits of APM include better involvement of the project stakeholders in the process, increased project control and reduced risks.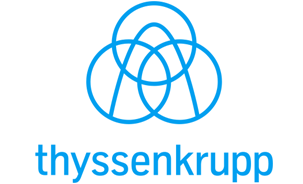 The workshop will comprise a number of sessions as per the programme below and will involve presentations, practical project / case study, reflection and discussion elements. The workshop will be facilitated by experienced senior management staff from thyssenkrupp Elevator AG (tkE), a leading international company with their manufacturing, service and research and innovation centres (RIC) located in Brazil, China, Spain, South Korea, UAE, UK, and USA. The event is organised jointly with The Graduate School within the framework of Partnership for Research and Innovation between the Faculty of Arts, Science and Technology and tkE.
Researchers and practitioners working in areas of science and technology, including engineering / product design and manufacturing will benefit from attending this workshop.
Provisional Programme:
Time
Details
10:00 – 13:00
Agile Project Management (Part 1 - theory):
Introduction

Application of "Agile PM" in innovation

Examples of Agile PM tools

Success factors
Facilitators:
Dr. Benedikt Meier, Visiting Professor, thyssenkrupp Elevator AG
Thomas Ehrl, Graduate Researcher, Head of RIC Rottweil, thyssenkrupp Elevator AG
Manfred Mühlfelder, next level consulting GmbH
13:00 – 14:00
Lunch
14:00 – 16:30
Agile Project Management (Part 2 - practice):
Facilitators:
Dr. Benedikt Meier, Visiting Professor, thyssenkrupp Elevator AG
Thomas Ehrl, Graduate Researcher, Head of RIC Rottweil, thyssenkrupp Elevator AG
Manfred Mühlfelder, next level consulting GmbH
16:30 – 17:00
Refreshments and networking
Organiser of Project Management in Science and Technology