Project Management & Managing Up for PAs, EAs, VAs, Secretaries and Admins - EAST MIDLANDS

Thursday, 22 June 2017 at 09:30

-

Friday, 23 June 2017 at 16:00 (BST)
Event Details
"Project Management & Managing Up for PAs, EAs, VAs, Secretaries and Admins"

Two days of workshops specifically designed and targeted for Personal Assistants, Secretaries and Administrators who want to keep moving upwards within their roles.
Attendees may choose to book for just day one or day two, or to attend on both days. 
Come and join like-minded professionals for training sessions that have been designed with you in mind! The course will be delivered by Angela Garry, the world's most connected Trainer of Personal Assistants - a former PA herself, who has successfully presented to, coached / mentored and delivered courses to over 4,600 PAs and Admins since 2010.
This is one of just a small handful of courses to be offered by Angela Garry in the UK during 2017. Further dates and venues will be announced on www.picaaurum.com.
Attendees will enjoy a variety of working styles, with detailed presentations and training tools, case studies and ample time for discussing best practice and networking.
EARLY BIRD booking rates are available until 5pm on Friday 7 April 2017. 
A detailed training programme (in PDF format), including Testimonials from attendees on prior courses can be downloaded by clicking here.

Course details:

This two-day course will run from 9:30 to 5:00 pm on Thursday 22 and 9:30 to 4:00 pm on Friday 23 June 2017 at the Jury's Inn East Midlands Airport in Castle Donington, Derbyshire, UK.
PLEASE NOTE: 
For those wishing to book to attend on one day only, the Programme Order is:
DAY ONE: Project Management Essentials.

DAY TWO: Managing Up and Keeping Up for the Future

DAY ONE:
PROJECT MANAGEMENT ESSENTIALS
Whether you're an administrative assistant, secretary, executive secretary or another member of the administrative support staff, this one-day course will give you the skills that spell project management success — scheduling, budgeting and planning, whilst understanding, developing and working with realistic project plans.
It can cost several thousands of pounds - plus a whole week out of your office - to attend a major course on Project Management. However, for the vast majority of PAs, EAs and Administrators, you don't need the full course in order to be able to work efficiently on projects at your workplace - hence this one day workshop detailing some of the major Project Management tools and how to use them.
The day will offer insight into how project management for administrative professionals can help you take a project from conception to completion.
Course content: 
Defining project management: Planning and controlling projects; Meeting project objectives; Solving project problems; Managing time and priorities; Coordinating work done by others; Improving communication skills in relation to projects
Project Planning: Generating a Project Plan; The importance of Phases; Implementing the Plan; Management of Risk; Project Team Roles; The Critical Path
Running the Project: Posting Project Progress; Project Controls; Managing Variance; Reporting; Closing the Project; Post Project Review; Learning from each project
Vital tools will be included to assist with brain-storming, mind-mapping, Gantt charts, SWOT and PESTLE analysis, problem-solving and decision-making, plus a range of top tips on organising large events.

DAY TWO:
MANAGING UP AND KEEPING UP FOR THE FUTURE

This workshop concentrates on developing your role, your working relationships, and adding value to your position in the organisation, looking at:
Talent management and the future of the role of the PA / EA. Where has the role come from, predictions on where is it going, technological advances, how to work it to your advantage, planning for YOUR future.
Your working relationship with your Executive / Manager: The four types of relationship, and some vital tips on managing your manager.
"SP2PB" Self-preservation to prevent burnout: Stress-busting – how to spot stress in yourself and others, how to combat it, and methods to achieve work / life balance.
Integrating the many parts of the PA & EA: Your role, responsibilities / duties / tasks / areas of expertise, challenges, pitfalls, integrating all the individual parts, looking to the future.
Career Progression & change management: Change is a constant in all international schools. How do you best prepare for this, and how can you provide an effective interface between your leadership team and your colleagues when change is imminent?
Connecting and building relationships: Networking (Twitter, LinkedIn, email, local / national / international networks), and how it can change your life and how you approach your job. Including a masterclass on using LinkedIn.
Sources of resources: What, where and how to find some invaluable resources to assist with your further development.

Cost and inclusions / exclusions:
Full course handouts plus attendance certificates will be issued to all attendees.
Refreshments during the morning coffee break, lunch and afternoon coffee break are included on both days.
Dress code throughout: smart / casual.
| | | | |
| --- | --- | --- | --- |
| EARLY BIRD BOOKINGS | Day one only | Day two only | Both days |
| For bookings made by 5pm on Friday 7 April 2017 | £180 | £180 | £340 |
| | | | |
| --- | --- | --- | --- |
| FULL RATE BOOKINGS | Day one only | Day two only | Both days |
| For bookings made after 5pm on Friday 7 April 2017 | £200 | £200 | £375 |
INCLUDED: course materials, attendance certificate, refreshments and lunch on both days. 
EXCLUDED: Attendees are responsible for their own accommodation / transport. Car parking is free at the venue for attendees.

The venue and overnight accommodation:

The venue for this training course is the Jury's Inn East Midlands Airport.  The hotel is easily accessible, being just a mile from J26 of the M1 and just inside the East Midlands Airport site.  Travelling by rail, the nearest mainline train station is in East Midlands Parkway, which has a frequent bus service to the airport.
Should you require overnight accommodation, the hotel currently offers various rates from £139 upwards for two nights, Wednesday evening 21 June and Thursday evening 22 June.  Visit https://www.jurysinns.com/hotels/east-midlands-airport for bookings.
Terms and conditions of course bookings:
1. Course bookings are payable in advance via Eventbrite's online bookings system, or by invoice and electronic payment. ALL payments MUST be made prior to the event taking place, or entrance may be refused.

2. Cancellations made two weeks (or more) before the event will be refunded at 50% of fee value.
3. Cancellations made less than two weeks before the event will be non-refundable.
4. Attendee substitutions may be made before the event with no additional charge.
5. In the event of very low subscription, we reserve the right to either cancel the course - with full refund being payable in lieu of any bookings made - or to postpone the course to alternative dates.

6. This course (and further training) may be offered in additional venues across the UK and Europe during 2017. If you are unable to attend this particular event, please check www.picaaurum.com for dates and venues of future courses.
7. Bespoke courses are also available at your own organisation - contact Angela Garry for details.

8. For queries or further information on this or any other Pica Aurum course, please contact Angela Garry by emailing enquiries@picaaurum.com or by telephoning +44-7707-688437.
// <![CDATA[ var sc_project=11286166; var sc_invisible=1; var sc_security="f328b13e"; var sc_https=1; var scJsHost = (("https:" == document.location.protocol) ? "https://secure." : "http://www."); document.write("</"+"script>"); // ]]>

Save This Event
When & Where

Jurys Inn East Midlands Airport

Castle Donington
DE74 2SH Derby
United Kingdom


Thursday, 22 June 2017 at 09:30

-

Friday, 23 June 2017 at 16:00 (BST)
Add to my calendar
Organiser
Angela Garry, trading as Pica Aurum.
Angela Garry is an award-winning Personal Assistant and a fully qualified Teacher, who now runs a Training company working with PAs, EAs and Administrative Assistants worldwide.
She has over 24 years' experience in administration in England and Ireland, 18 of which were in PA roles.  She has worked in a range of organisations and industries including two global banks, a utility company, engineering consultancy, international seaport, government-sponsored employment training company, executive search group, two international banks, three Universities and latterly, five years building a new academy for 11 to 19 year olds in an inner city environment in the UK.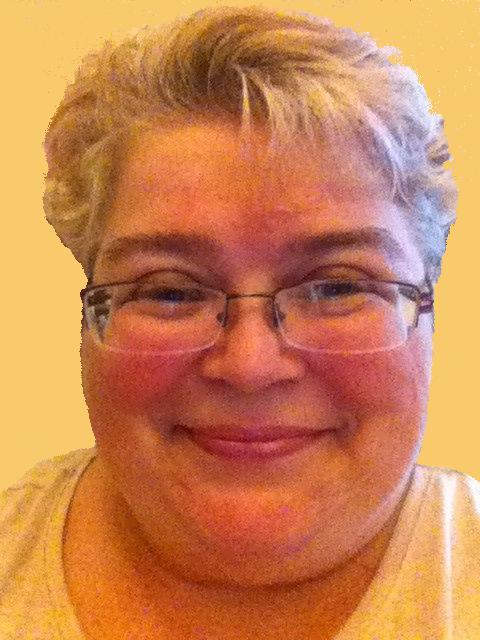 Shortlisted for both the UK "Headteachers' PA of the Year" and "The Times / Hays PA of the Year" awards in 2011, Angela has combined her teaching and PA skills to become a renowned trainer, mentor and coach for Personal Assistants, Secretaries and Administrators, delivering highly successful training / networking events and seminars for around 4,600 attendees worldwide. 
Angela has run workshops for corporate-based and charity attendees plus courses specifically designed for PAs and Administrators in Education in over 32 countries across Europe, Africa, the Middle East and Asia.
On LinkedIn, Angela is the most connected Personal Assistant and PA Trainer globally.
Angela's first book "Brave PAs" for PAs and secretaries working in education was published in March 2015. Book number two, "The PA / EA Circus", for staff in any type of organisation, was published in September 2015. In addition she is the Owner / Editor for 'EDPA', the leading magazine for PAs and Admins in Education, and has contributed to many other PA-related magazines globally.
Save
Project Management & Managing Up for PAs, EAs, VAs, Secretaries and Admins - EAST MIDLANDS