Description
CHARITY TRACTOR RUN & THE BIG COUNTRY BREAKFAST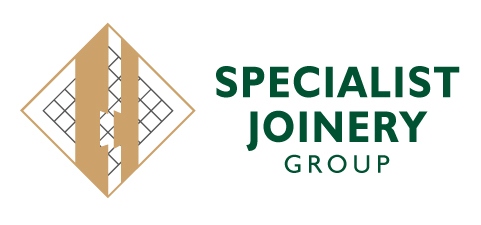 On Saturday 10th March, Specialist Joinery Group, are hosting a very SPECIAL CHARITY DAY.
We're attempting to BREAK the IRISH RECORD of 750 for the biggest Tractor RUN all for charity.
We need your help and we need you to get involved so that together OUR COMMUNITY WILL BREAK THIS RECORD and raise over £100k for charity as part of our 30th celebrations.
We're inviting you and your TRACTOR to Specialist HQ from 9.00am. You can book a ticket in advance and avoid the QUEUES or you can pay on the day to enter your tractor.
Before the Tractor Run Leaves Specialist HQ at 1.00pm, we're hosting a BIG COUNTRY BREAKFAST with a performance from RICHIE REMO.
This event is OPEN TO ALL, for ALL the community and is TICKET ONLY if you are not in a Tractor.
Personally, I'm looking forward to a beautiful breakfast provided by Arbutus Catering.
With the entire family and all age groups in mind, we have planned something for everyone. Adventure playground and bouncy castles for kids, music and a lovely breakfast for Teenagers, Mums, Dads, Aunts, Uncles, Grand Parents and Great Grand Parents. And even Small agricultural machinery displays as well
And of course in true Specialist Joinery Group style – We've got a few surprises planned for YOU on the day!
The BIG Country BREAKFAST will be hosted inside within our factory, so come rain, hail or shine - It won't matter. All WE have to do, is get OUR wheels on the road to Support these brilliant charities.
TICKETS FOR THE EVENT ARE ON SALE VIA EVENTBRITE.
It is £25 to enter a Tractor & Driver on the run. The ticket also includes your entry to the big country breakfast with RICHIE REMO.
If you purchase the ticket in advance via Eventbrite, you will avoid the queues on the day, however you can pay at the gate on the day.
Additional Tractor Passengers can purchase tickets in the same way. These cost £10 per person and include your entry to the big country breakfast with RICHIE REMO.
If you don't have a tractor, but you are a Country Music Fan, or you just love to get out and about meeting people Then you can get involved and show your support to these causes by purchasing a ticket to the BIG COUNTRY BREAKFAST with RICHIE REMO for £20.
The BIG COUNTRY BREAKFAST is TICKET ONLY and they are now available for sale online. This is advanced ticket sales only, like going to a concert.
As this is a family focused event, children under 11 years are free. Children will have a special breakfast of either a burger or hot dog.
The Tractor Run will depart from Specialist Joinery Group at 1.00pm to travel the 30 mile anniversary route. There will be a slightly shorter run for vintage models, but they will both arrive back at Specialist Joinery Group – 100 Coleraine Road Maghera.
Get involved, come along, tell your friends.
Get your wheels on the road, to help us raise over £100k and together we're going to break this record!!!
It's going to be a brilliant day.
There will be two runs in operation on the day. Both will start and finish at Specialist HQ.
- Maxi Class - 30 Mile Route
- Vintage Class
The 30 mile run will set off from Maghera, head through Tobermore, Draperstown, Desertmartin and Magherafelt, then back to specialist HQ through Castledawson Bellaghy and Gulladuff.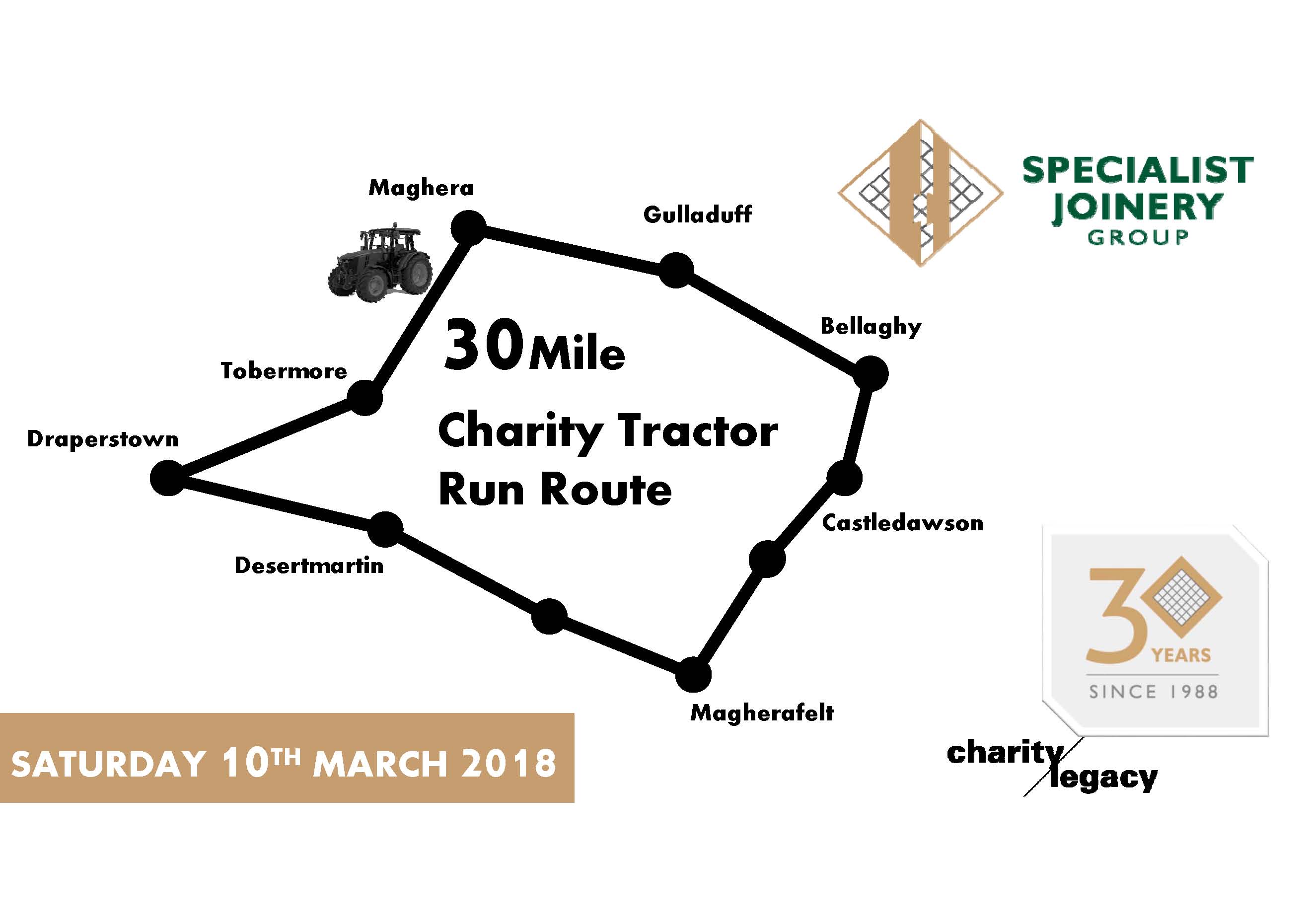 CHARITY EVENT - ALL PROCEEDS RAISED FROM THIS EVENT WILL BE DONATED TO 10 DESIGNATED CHARITIES.
More info on www.sjg.co.uk