Event Information
Location
The Oculus, University of Warwick
University Road
Coventry
CV4
United Kingdom
Projek Amanat Negara is back!
About this event
Projek Amanat Negara (PAN) is UKEC's oldest flagship aimed at being a platform for future Malaysian student leaders and leading Malaysian figures in the social, economic and political fields to participate in non-partisan scholarly discussions and intellectual discourse. This ultimately raises awareness and invites the bright young minds of Malaysia's youth future leaders to create a brighter Malaysia together. Previous PANs have been fortunate to host distinguished individuals such as YAB Tun Dr Mahathir Mohamad, Dato' Zaid Ibrahim and YB Yeo Bee Yin.
PAN XIX is the biggest Malaysian student conference based in the UK & Ireland, and will enter its 19th rendition in 2022 with the theme Perpaduan: Our Country's Contradiction. In reference to our country's continuous rebranding of uniting Malaysia, PAN XIX seeks to explore Malaysia's long-term struggle to unite the rakyat in the search of a collective national identity.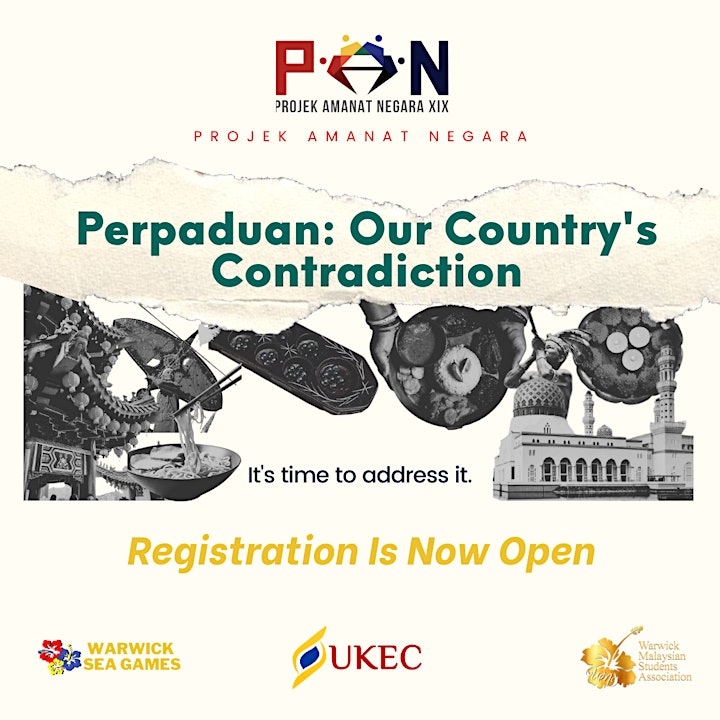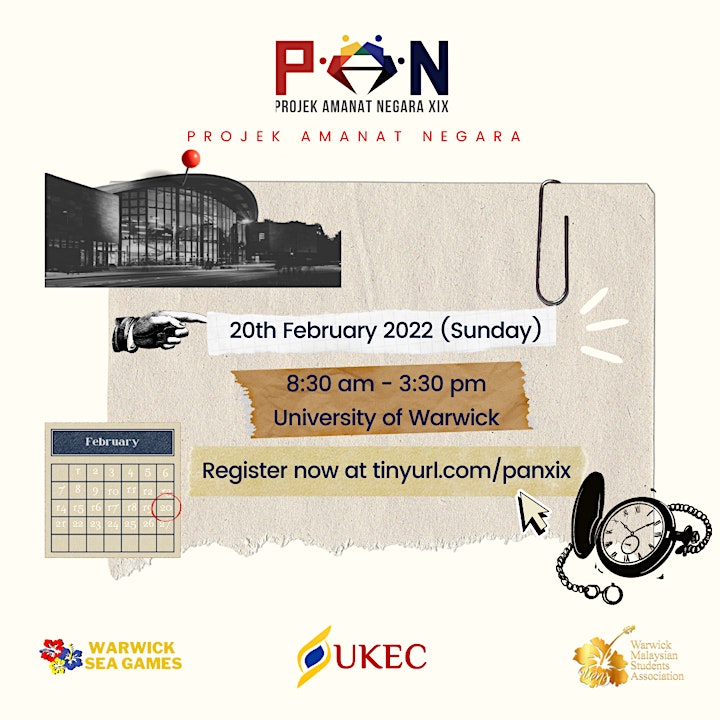 Date and time
Location
The Oculus, University of Warwick
University Road
Coventry
CV4
United Kingdom