Description
"Propagate Collective intends to work with, and alongside to, the diversity of struggles that include, but are not limited to, housing justice, migrants rights, anti-cuts and anti-austerity policies, workers rights, equality, and LGTB rights.
Our aim is to stimulate and contribute to collective action to reclaim our city. We know that when we share ideas, passion, resources and knowledge we produce collective intelligence that make us stronger and more visible.
We intend to do so by participatory and collective reflection and action."
You can contact the Propagate collective via tumblr, twitter or email at propagate[at]aktivix[dot]org
Let's Propagate, and lets take back our city!
---
This is the third of four Radical Design in Action seminars organised by the Industrial Workers of the World in London.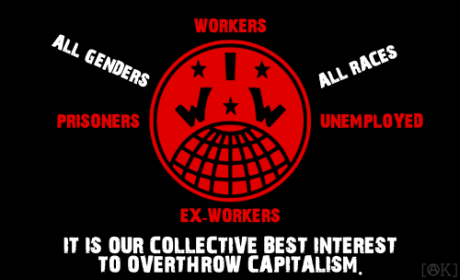 The aim of these seminars is not to see design as technique, but to understand how radical design can grow out of an active engagement in social movements.