About this Event
Are you looking for a women's group that gives you motivation, inspiration and a fun way to become financially free through building a property business or portfolio? We host engaging events where women's wellness & money are top of agenda. In the room you'll meet property designers, contractors, quantity surveyors, investors, lenders, project managers, fund managers, small and major developers, mindfulness & leadership coaches, holistic therapists, and some exceptional PropElle property mentors.
Between networking there will be some short, inspiring Honest Stories told.
So what exactly does 'Honest Stories' mean? Well, we like to tell it how it really is. The property investing industry is great...and it is possible to make successful careers, businesses and side hustles from it, but it's not all plain sailing all the time. Some moments are tough, some days you might feel like giving up....it's ok....we've all been there and more importantly we got you. That's what the Honest Stories events are all about. Hearing the real truth behind the stories of successful women in property. Come prepared to be inspired, motivated, learn new things and make new friends and acquaintances.
Join us at PropElle Network 'Changing women's lives...one brick at a time' and come along to see what all the hype is about.....
PropElle Speaker Series 2020 titled 'Honest Stories'
Date:
Wednesday 5th February from 6:45 pm - 9:45 pm
Venue:
The Draycott, 10 Draycott Ave, Chelsea, London SW3 3AA
Website: https://thedraycott.co.uk/ password – Collection10
We are delighted to offer our guests private access to one of London's most exclusive, new, property developments where we will be hosting an evening of networking, drinks, canapés and speakers giving honest insights into their property careers.
The Draycott is a brand new collection of limited edition apartments situated within two minutes of London's iconic Sloane Square.
The imposing façade of this Dutch-inspired 19th century corner building disguises an all new interior structure comprising ten individually designed, purpose-built residences.
After drinks and canapés we are extremely excited to be able to share some exceptional speaker's stories with you.
What to expect? A selection of our speakers are below:
PROPERTY SPEAKER
Ayesha Ofori, Founder of PropElle will talk and share tips on growing a property portfolio. She will tell the story about how she replaced her banking income with income from her property portfolio.
Ayesha recently had her first child and exited a corporate job to work in property full time. She is a property investment specialist, public speaker and property expert. In 2019 she won the Women of the Future Award in the Real Estate, Infrastructure and Construction Category, she was named in Management Today's 35 Women Under 35 and recognised in the 2019 RESI Trailblazer Awards.
Ayesha built a successful financial career, working at firms such as Morgan Stanley and Goldman Sachs, where she was an Executive Director advising clients how to invest their wealth. During this time she built an impressive personal property portfolio and managed to replace her banking income.
Ayesha has spoken about property and investment at numerous venues including London Business School, Kings College London, The London Institute of Banking and Finance, KPMG, the AllBright and others. She has also featured as a panel expert on Property Question Time for Property TV.
PROPERTY SPEAKER
Anna Harper, a Property Investment Strategist, Entrepreneur and Podcast Host.
Anna co-founded and developed the strategy for Anglo Residential, a UK property fund which was recently awarded a prestigious Stevie 'Startup of the Year' Award. They have raised seed capital to build a £100m+ portfolio focused on delivering income and growth whilst helping to resolve the UK's ongoing housing crisis. Her passion project is hosting 'The Return', which has become one of the highest-ranking podcasts in the 'property investment' space on iTunes.
Anna's experience includes working with Private Equity funds, High Net Worth Investors and Global Financial Services businesses on hundreds of millions of pounds worth of deals and strategies – through her own businesses and as a Strategy Consultant at Deloitte. Before this, she studied a RICS-accredited property degree at Cambridge.
Anna will talk about property strategy, touching on how reality vs theory play out on a personal level eg. leaving your job, the realities of development and investment, then shifting from development to investment and the realities of the pivot.
PROPERTY SPEAKER
A property crowd-funding entrepreneur will join us on the night too.
WOMEN'S ADVOCATE & BRANDING AND MEDIA EXPERT SPEAKER
Naomi Kerbel, TV Journalist, Podcaster Sharing Women's Stories, conference chair and facilitator and ambassador for various charitable causes related to ESG with a particular focus on equality.
Naomi hosts and produces an independent podcast called "Show Me The Way" which showcases women at the top of their game and for Bloomberg TV. She covers those who are striving to make the business world a more equal place.
Naomi is a judge for the Veuve Clicquot 2020 Bold Woman Award and the Women of the Future and the Asian Women of Achievement Awards and a full member of BAFTA.
She is also an Ambassador for the Women of the Future and for the Young Tiffany Circle which is a branch of the British Red Cross. To fundraise for YT Naomi has created a series of workshops called "Step Back to Step Up" to help women take the next step in their careers.
She will be talking to us about leveraging media to help progress our careers and businesses, the how, whys and effects of podcasting and social media activity plus she will touch on how to manage life as 'a compulsive do-er'!
************
If you would like to bring a group of friends please do! Share the LOVE!
All women should sign up for FREE membership here today:
https://propellenetwork.com/membership/.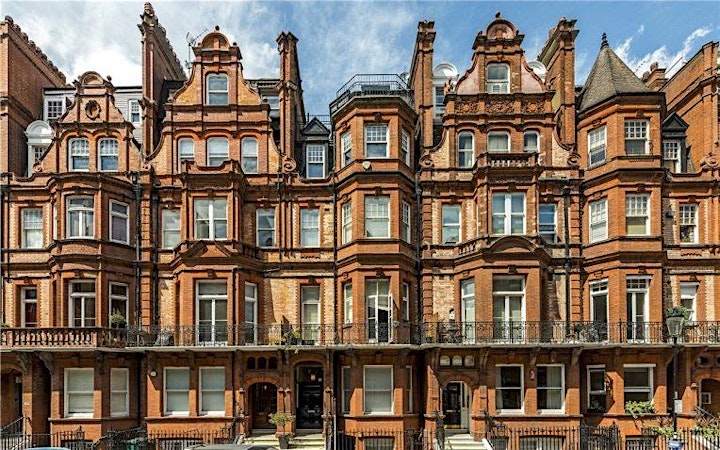 ********
PropElle Summary
'Changing women's lives...one brick at a time.'
Did you know that for every £1 invested by men, just 59p is invested by women, and a staggering two-thirds of British women don't have any forms of investment at all?
PropElle is an investment community built by women for women that addresses this problem by delivering value on the practical and financial side of property investing, as well as support for personal freedom and wellbeing.
PropElle helps women on the journey toward financial independence whether it's through a property related business, building a property portfolio or investing in property deals.
"It's our aim to democratise property investing and make it accessible to everyone." Ayesha Ofori Founder. Management Today's '35 Women Under 35' and 'RESI Trailblazer by Property Week'.
Engage: @propellenetwork
Research source: Five ways that women can up their investment game. By Jackie Fast for The Money Observer. 9, Sept '19.