Description
An Invitation To Our Property Business Mindset Mastermind
Both Dave Hartnett and I run this mastermind each month in Wembley and would like to offer a warm welcome if this is the first time you have come across this.
Speaker this month:
David Shephard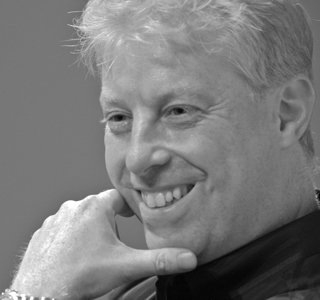 David has worked with hundreds of people and coached people to change career and then become best in class in their new field. He brings a blend of entertainment, passion, practicality, and pioneering expertise to everything he does and it is what makes him a success.
What's the definition of a mastermind?
Napoleon Hill wrote about the mastermind group principle as: "The coordination of knowledge and effort of two or more people, who work toward a definite purpose, in the spirit of harmony."
With anything in life the journey is more enjoyable when you have a partner to share it with, and for this purpose we wanted to bring people on board who want to do incredible things in property while surrounded by inspirational people.
What is it?
This event is bring a mix of education and networking to one place, all done in a friendly environment in a stunning surrounding. Some informal networking is done to begin with, before we start with a seminar on a selected topic. The subject matter will differ each month, but will be based around property, business, finance and mindset as these are what people normally struggle with.
Each month it will be hosted by both Neelam and Dave with additional speakers and coaches brought in when needed to add extra value. The event is very interactive and audience participation is encouraged.
Why was it set up?
Neelam and Dave have spent years in property and personal development and now want to share this knowledge and their contacts within the group. They both know the importance of continual growth and building your network. They have a hugh network having attended hundreds of events over the years and been involved with lots of business and property deals.
"You are only one relationship away from finding all the money or deals you could possibly want"
Who is it for?
This is for anyone looking to get to the next step, people who want to change their current circumstances, maybe want to get into property or already involved but want to raise their game, people looking to fund their next project or people looking to find their JV partner.
Each month we have a mix of business owners, property and finance professionals, and people from various backgrounds all contributing and sharing ideas and opinions.
Why should you attend?
If you value education and want to learn new techniques that can change your life, this is for you. During the networking breaks people are encouraged to speak to others in the room and to get their business cards. Each month people help and encourage each other while offering assistance if needed. This is a place where attendees will surround themselves with positive proactive people with a view of having opportunities offered to them where they would not normally have.
Feedback from previous events:
"Great event, can't wait to attend next month"
"Packed with knowledge and useful advice"
"Just found my ideal JV partner"
Food and drink (both alcoholic and non-alcoholic) will be provided.
Please note there is a limit to the number we can invite due to health and safety, and will be on a first come first served basis.
Come enjoy stunning views of Wembley stadium while having a drink from our rooftop terrace.
The venue is located just behind Brent Town Hall in Wembley.
Neelam & Dave