Event Information
Refund Policy
Contact the organiser to request a refund.
Eventbrite's fee is nonrefundable.
About this Event
Raising Funds for Property Investment / Development with experienced female property investors Bronwen Vearncombe, featuring specialist sessions with Ayesha Ofori and David Johnstone.
Funding is an essential part of any property investment project, but it's not always easy to find the capital you need for your project or how to go about securing that funding.
Whether you're looking for funding to realise your property projects or have money to invest in property, join us on this 1-Day Course to learn how to think about and make use of the full spectrum of funding options available to you.
We'll be covering topics including:
How to structure and negotiate the deal
Working with High Net Work Individuals with Ayesha Ofori
Crowdfunding and Peer-to-Peer funding with David Johnstone
Planning for the "what ifs" of funding
Course details
Date & Time: Saturday 8th August
Cost: £250
Have friends / family who wish to join? We love the impact that educating our women has on the wider community and actively encourage you to spread the world and get others to take part. Partner ticket £125 / Group Tickets for under 18s - £50 per attendee - Only one link will be issued. Groups / Partners will be required to attend from the same location otherwise an additional individual ticket will need to be purchased.
Please note that Growth and PropElled Members get a discount on all courses. Please contact Lara for details on how to receive this discount.
Much like an in person event, the course will be delivered across the course of the day with hands on exercises and live demonstrations. There will be regular breaks including a lunch break.
PropElle Property Courses
We are on a mission to empower women financially through property. We do this by providing our community with the property education. These course are designed to allow you to delve deeper on a given property strategy or topic so that you come away with the knowledge to do it yourself.
Instructor bios:
Bronwen Vearncombe
Property Investor , #1 best-selling author and coach, Bronwen Vearncombe, has built a successful business over the last few years and been able to give up her full time corporate banking job and find freedom.
Having been told she'd not be able to retire until aged 67 – she knew there must be a way to escape and to spend more time with her husband and two children, and maybe even be her own boss!
In just two years she and her husband replaced their corporate income with property rental and left their jobs. Inspiring many people each year through her success, not only does she have a great property business, but she teaches others through her online learning platform established in 2017.
Just two years later they set out follow their dreams and specific adventures: Not only did John circumnavigate the globe with the Clipper Round the World yacht race, but Bronwen followed working in the business and volunteering along the way. Travelling the world proved that they could balance a property business and adventure. In 2019 they spent 6 months working from The Whitsunday Islands in Northern Queensland, where Bronwen wrote her book Building Your Dream Life which published end February 2020.
Featured in national property media, Bronwen loves to share her knowledge and to help others get onto the investor ladder of success.
Ayesha Ofori
A former Executive Director at Goldman Sachs in Wealth Management and a former Investment Banker at Morgan Stanley, Ayesha Ofori is a multi-award winning property investment specialist and a recognised leading businesswoman in the UK.
She is the founder and CEO of 3 property businesses including: PropElle (Network) a property and self-investment community for women and Black Property Network which empowers people of black heritage and other underrepresented groups and helps them on their journey toward financial stability – using property as the main vehicle. Through her third company Axion Property Partners, Ayesha works with high net wealth individuals who seek bespoke property investment opportunities.
Ayesha is the winner of the 2019 Women of the Future Award (for Real Estate, Infrastructure & Construction), she is one of Management Today's 35 Women Under 35, she was named one of "15 Women of the Future you need to know" by The Telegraph newspaper, one of "30 of the UK's most inspiring entrepreneurs" by Business Leader and a RESI Trailblazer by Property Week.
Ayesha also holds an MSci in Physics from Imperial College London and an MBA from London Business School.
David Johnstone
David is CEO and Managing Director of LEOcrowdfunding. David has a wide range of business experience ranging from advertising, marketing, direct sales, and 20 years in property investment. He has been involved in the BTL market in UK (being involved in the purchase or sale of over 100 properties), overseas property development, high-end portfolio building and raising finance for UK property projects. While working with Stuart Law's Assetz Group based in Manchester, David set up a global network of property agents investing in UK property and had numerous trips to the South East Asia region.
David has travelled to over 50 countries during his life, including operational service as a British Army Officer. He played football at a semi-professional level in NI and is a UEFA A Licence coach.
David has an HND in Business and Finance from the College of Business Studies in Belfast.
************
All women should sign up for FREE membership here today:
https://propellenetwork.com/membership/
Follow us on our social platform to learn more:

About PropElle
'Changing women's lives...one brick at a time.'
Did you know that for every £1 invested by men, just 59p is invested by women, and a staggering two-thirds of British women don't have any forms of investment at all?
PropElle is an investment community built by women for women that addresses this problem by delivering value on the practical and financial side of property investing, as well as support for personal freedom and wellbeing.
PropElle helps women on the journey toward financial independence whether it's through a property related business, building a property portfolio or investing in property deals.
"It's our aim to democratise property investing and make it accessible to everyone." Ayesha Ofori Founder. Management Today's '35 Women Under 35' and 'RESI Trailblazer by Property Week'.
Research source: Five ways that women can up their investment game. By Jackie Fast for The Money Observer. 9, Sept '19.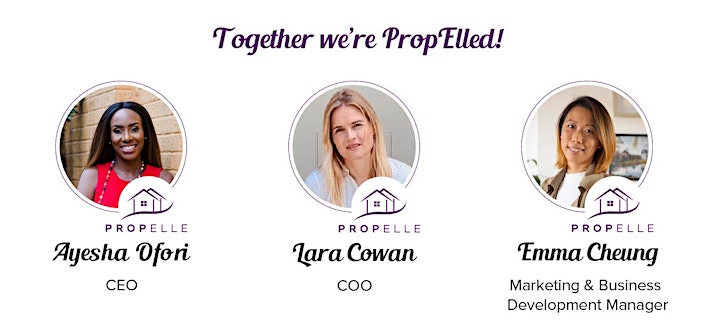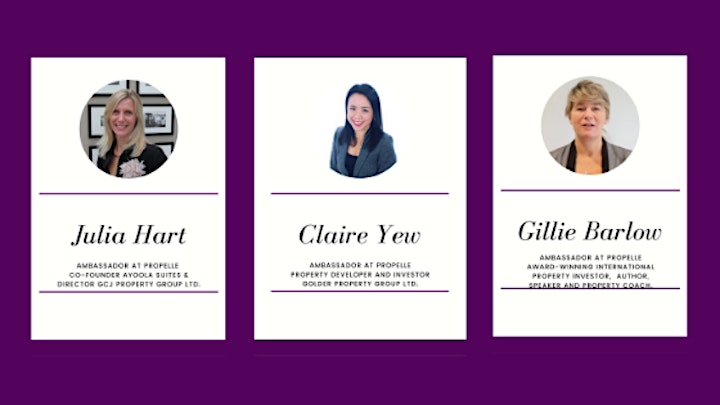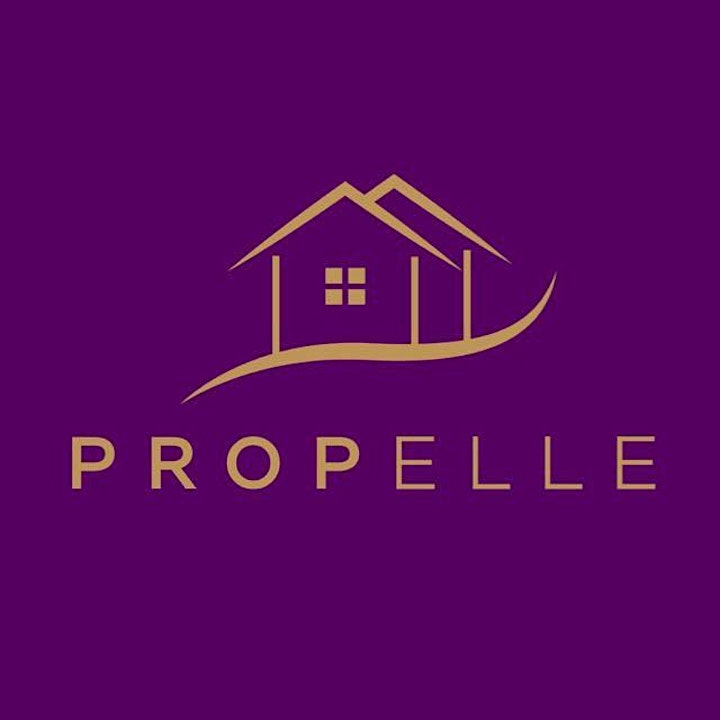 Date and Time
Location
Refund Policy
Contact the organiser to request a refund.
Eventbrite's fee is nonrefundable.