Description
Property Investment Meets 2018 - Your Route to Property Success

Join us at the Future Inn, Bristol City Centre on the last Thursday of every month
EARLY BIRD SAVER - Book 10 days in advance and your ticket is just £15 + £10 for a friend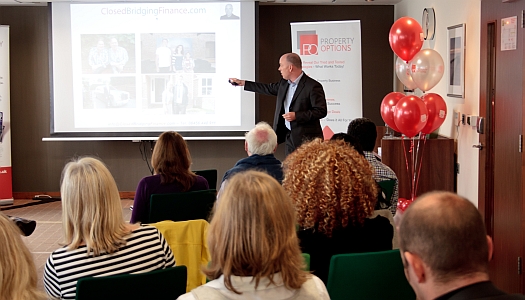 Each month we invite experts from the property industry and from the wider business world to deliver cutting edge information, advice and knowledge to help you become successful in your property journey.
For details of this month's speakers and reviews of past month's PIMs CLICK HERE >>>

Time: 6.00 - 9.30pm - Future Inn, Bristol BS1 3EN

6:00 - 7:00 - Starting with networking / coffee
7:00 - 9:00 – Our expert speakers of the month
Book online: £20.00 per person / Bring a friend for £10
Check out our previous Expert Speakers Click Here >>>>>>
I am really excited to be able to help others get started and progress in the property investment business. 2018 will be an exciting year, with so many different opportunities for profitable property investment.
So whether you are just getting started, a complete beginner or an experienced investor - DO come along to our 'PIM' which is an established monthly networking event in Bristol NOT TO BE Missed!
Property Options
Telephone: 0117 942 7505
Email: info@property-options.co.uk
Please be aware
When you book tickets for this event, we will add you to our email list and will send you our regular emails, with our property news, updates, future meetings and courses run by ourselves and by speakers at our events. We may also contact you by phone with similar information and we may send text reminders for meeting dates. You will be able to unsubscribe at any time. If you do not wish to receive any of these emails, texts or calls please contact us. For full details of our privacy policy, please click here.

Please be aware that we have a no refund policy, but if you are unable to make a meeting after you have booked, please contact us and we will offer you an alternative date.