Property Question Time (26.03.2019)

Tuesday, 26 March 2019 from 10:00 to 12:00 (GMT)
Event Details
WELCOME TO THE PROPERTY QUESTION TIME EVENT 
By MIDAS PROPERTY GROUP & AUCTION HOUSE LONDON
This informative property networking event will take place on the 26th March 2019, from 10:00 to 12:00 at the London Marriott Hotel Regents Park (NW 3 3ST).


Keynote Speakers: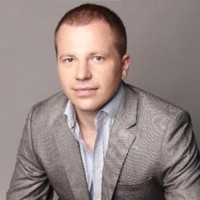 Piotr Rusinek
The keynote speaker
Piotr Rusinek is a London-based property investor, auctions specialist, the founder and director of Synergy Property Partners. He has been helping investors buy and sell properties in auctions for over 8 years, including multiple joint ventures. Piotr has shared his expertise in a book co-written with Jay Howard, Auction House London Manager, called "Before The Hammer Falls". The book is due to be released at the end of April 2019.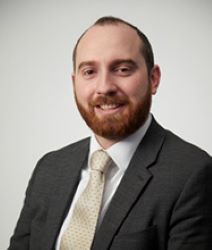 Jay Howard (Manager,  Auction House London)
Keynote speaker
Jay has been an active force within the property industry for the past 15 years, starting his professional career with a high street estate agent, moving into the world of property development, trust fund and asset management and most recently extending his knowledge and experience within the auction industry. Jay brings with him the benefit of three degrees (Psychology, Classics & Law) the knowledge of which adds significant value to his experience and understanding on an ongoing basis. Jay has been seeking to demystify the auction industry and make it far more approachable to a far wider audience. Jay is currently co-writing a book about property and property auctions, which he feels will add greater value to any property professionals investment strategy.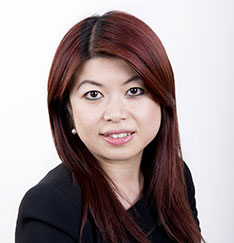 Sarah Hung
Q&A Panel
Sarah Hung is a Real Estate lawyer and Legal 500 Recommended Lawyer for commercial property. She has extensive experience in commercial property with a particular focus on investment and development transactions and licensing work.
Sarah acts for both buyers and sellers of investment property and land owners, developers and funders of development projects across a range of sectors including offices, restaurants, retail and mixed use schemes. Previous editions of the Legal 500 highlighted her 'in depth knowledge' and the 'excellent, problem-solving team' of Commercial Property lawyers. The 2019 edition reflects the 'responsive, practical and unpretentious service' she and her team offer to clients.
The Legal 500 has also acknowledged Sarah's 'uncompromising thoroughness' and her 'painstaking'accuracy. These capabilities have seen her recognised by The Legal 500 for a number of consecutive years. She is also personally singled out for providing 'excellent one-to-one service'
Sarah represented the successful party in the House of Lords case on Ofulue v Bossert [2009] UKHL, a major legal authority on the law of adverse possession whereby the ruling highlighted the wide protection provided by the 'without prejudice' rule to parties who engage in genuine settlement negotiations.
Having graduated in law from Queen Mary College, University of London in 2001, she joined Ronald Fletcher Baker LLP in 2003 as a trainee, qualified as a solicitor in 2005 and became a Partner in 2011. Sarah is fluent in spoken Cantonese and Hakka.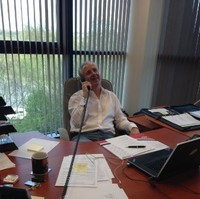 Ian Taylor (The Resort Group)
Q&A Panel
Born in Redcar, Cleveland in 1963, the son of a Yorkshire father and Lancashire mother, I spent most of my early years in Somerset, where my father's work took the family. I grew up in a small village called Charlton Mackrell, and went to school and then college, completing both an OND and HND in Business Studies.
My first job was with Westland Helicopters in Yeovil. I was part of the commercial apprenticeship programme and spent a few weeks in a number of different departments whilst completing my HND on a day release basis. I stayed at Westlands for 4 years and then joined a furniture manufacturer as a salesman for the South West of England. I was successful in the role and ended up being promoted through to National Sales Manager. I moved roles after 4 years to the largest home improvement business at the time, Spring Ram (part of the Jacuzzi Group), and took up the role of Key Account Director, managing the company's largest account, Homebase. 
When the company was bought by an American investor, I took the opportunity to move to another major player in the market and joined Aga Rangemaster as Director of Retail Sales. In this role, I moved the top line sales value from c. £14million to £35million over a 7 year period and increased profits by £12million over the same period. 
In 2012, I was approached by my current business partners to assist in managing their business, with share options and the opportunity to manage my own destiny, so reluctantly I left a great job with a great company to pursue my dream of being involved in my own business, the Resort Group.
The Resort Group plc is a privately owned, self-funded company, trading since 2007. We have offices both in the UK and across Europe and have a successful track record in the development and operation of luxury hotels and resorts.
The company has assets in excess of €140m, and operates a number of profitable income streams within its chosen market.
Our resorts are built by Groupo SanJose, one of the largest construction companies in Europe, and our resorts are managed by the likes of Melia, Tui, Hilton Hotels, Radisson and Steigenberger.
Since we started, we have developed a number of luxury 5* resorts and hotels with our current focus on the islands of Cape Verde. We have successfully developed 3 main resorts on the island of Sal, consisting of over 2500 properties and are now building 6 further resorts on the nearby island of Boa Vista. These new developments will present a further 3000 properties to the market over the next 5-6 years. The resorts that we build consist of a variety of properties including 1 bedroom hotel suites up to 5 bedroom villas, and everything in between.
We identify the land, we then plan the resort and then oversee the full construction works process. During this time, we market and sell the properties to investors and lifestyle purchasers alike through our European partner network of real estate brokers and agents.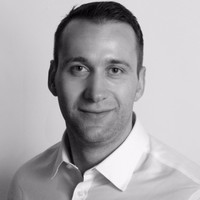 Rob Tuner, Founder of Income Through Property Group (ITP Group)
Q&A Panel
Rod Turner is an investor and developer. He invests in HMOs, blocks of flats, mixed-use and commercial properties across London, Manchester and Leeds. This allows him to share a unique view of various asset classes and markets across the UK. His due dilligence skills and market insight he offers are second to none.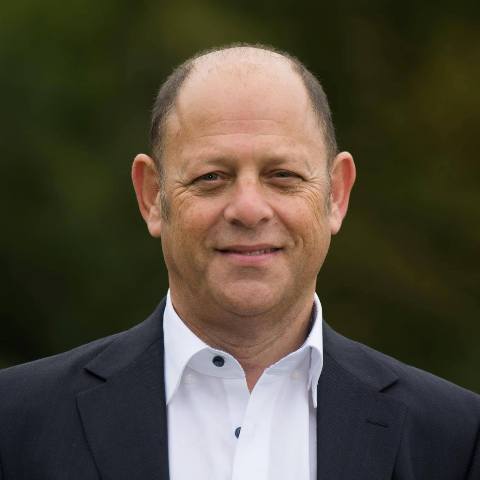 Jeremy Jacobs 
Moderator
Jeremy Jacobs is The Sales Rainmaker.
He started his sales career selling capital equipment over two decades ago. His calm, unruffled style benefits live events and the rich tone of his voice has earned him work in the advertising voice-over market for corporate video and radio. Now one of the UK's "go to" corporate presenters and speakers, Jeremy runs workshops and mentors people on the thorny subject of business-to-business sales.
He encourages salespeople and business owners, with a variety of experience, to sell more by understanding how buyers' minds work.
Jeremy's authentic business edge and ability to motivate, entertain and educate means he is also in demand as a conference host at sales kick-off meetings and awards ceremonies.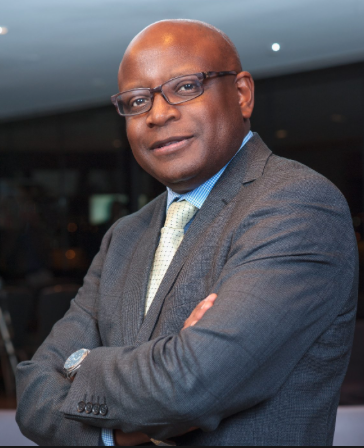 Sam Fongho (organiser)
Business Development Director of Midas Property Group.
Sam has over 15 years of property experience, he is now very recognised in the private property investment circles in London.   
His areas of expertise include; Property Auctions, HMO, Property Development, Networking events, Service accommodation etc.
Sam advises many international clients on property investments in UK from simple residential investments to investments in developments. As well as advising on the buying and selling of property on behalf of clients Sam's ethos is to provide excellent aftercare service.
 
Midas Property Group (MPG) is a property consultancy business based in North London.
MPG organise events for Landlords, Investors and Developer. 
The events are organised in partnership with local London Boroughs, MPG has worked with the following Boroughs:
London Borough of Havering 
London Borough of Redbridge
London borough of Lamberth 
Please do not hesitate to contact MPG if you are considereing selling or acquiring any type of properties or development sites across the UK.
---
  Previous event :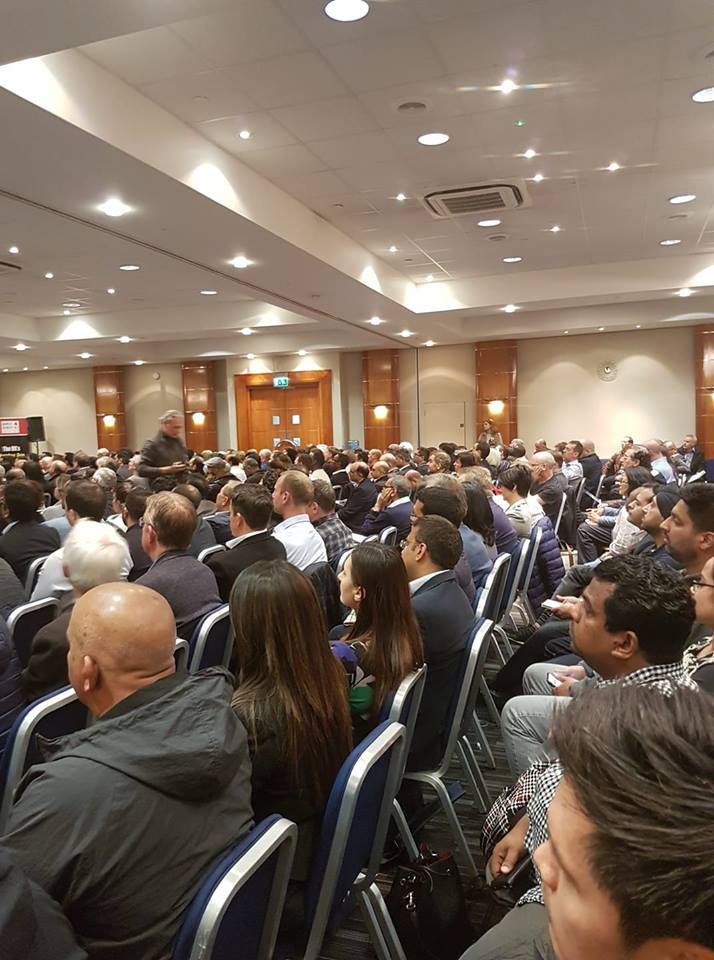 Here is a link to a video of the previous event :
https://www.youtube.com/watch?v=fXKvmoTvV00&t=25s
---
Agenda 
10:00 to 10:15 Networking & coffee 
10:15 to 10:20  Introduction of Sponsors (90 secs each)
10:20 to 11:00 Keynote speakers : Piotr Rusinek & Jay Howard Presentation "Buying from auction is the best strategy for the current market situation"
11:00 to 12:00  Question and Answers on all property related topics
12:00 to 18:00 Live Property Auction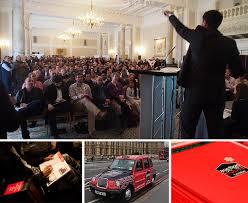 Save This Event
When & Where

London Marriott Regents Park
King Henry's Road
NW3 3ST London
United Kingdom


Tuesday, 26 March 2019 from 10:00 to 12:00 (GMT)
Add to my calendar
Organiser
We truly believe in the power of connecting, networking and liaising with Property enthusiasts, entrepreneurs and business owners, to create a community of like-minded individuals.
In a business world that champions a collaborative culture, the power of networking should not be underestimated. This ethos has inspired us to create a platform that Investors, Landlords, Developers, First Time Buyers and all sorts of Property professionals  – bringing together a powerful network of property orientated businesses and individuals.
Whether you're an experienced Property Investor or just starting your journey, networking not only brings businesses together, it will also allow you to meet the potential clients and contacts that are often integral to the growth of your business.
Of course, it's also an opportunity to meet new friends at the same time and, who knows, those new friends could become clients, business partners or collaborators in the future.