Description
PLEASE NOTE: This is a ticket only event. Cash sales on the night will not be possible
Monday 23rd April at The Embankment will bring together the first ever HMO Q&A Panel at The Property Symposium. Given the constant change in regulations and recent introduction of Selective Licensing in to Nottingham City what could be more appropriate than to begin with a panel of local experts to answer your questions.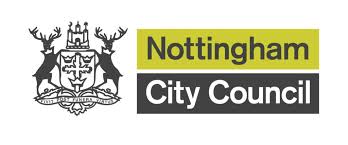 Aran Hennessy MCIEH
Aran is the Principal Environmental Health Officer within the
Housing Licensing & Compliance team for Nottingham City Council. Aran has many years experience working on behalf of the council in ensuring private rental housing standards are improved and maintained across the city.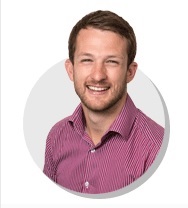 Colin Davies
At the age of 22, Colin's life as a HMO landlord began when he purchased his own student HMO whilst studying at Nottingham Trent University. Following Graduation he has spent the last 5 years as a Director at Pulse Property Network (PPN), participating in the foundation and growth of the group of companies that makes up PPN UK.
With a portfolio of circa 1000 Professional HMO rooms spanning from Leeds to Croydon; as a Founding Partner Colin played an active role in establishing Multi-Let as the UK's leader in Professional Houseshare Management.
Starting from zero, over a 5 year period Colin has appraised over 300 HMO projects in/around Nottingham and has built the subsidiary up to be Multi-Let's largest and most profitable portfolio through a combination of purchased, leased and managed properties.
Raj Berry
Raj started seriously investing in property in 2008 utilising the buy, refurbish and refinance model to build a small portfolio of single let properties in Nottingham. He then went on to switch his business model to HMO's in 2010, which after leaving his career as a scientist in the Pharmaceutical Industry in 2012 went on to build a portfolio of student and non-student HMOs.
Alongside his portfolio of HMO's Raj has converted some of his Single Let portfolio to the LHA model in order to maximise cash flow opportunities.
Raj now focuses much of his time sharing his years of experience through coaching and mentoring property investors (delegates on Simon Zutshi's Mastermind program and private mentoring), being a freelance writer on the editorial team for Your Property Network Magazine (YPN) and speaking at property events discussing "Financial Freedom & Beyond" focussing on The LHA Strategy and HMOs.
About Property Symposium
Our events are very informal, we aim to create groups and communities to allow everyone to feel at ease and comfortably network with one another.
Bringing together property enthusiasts to share ideas, build JVs, find suppliers, and hear new techniques and models on how to improve business operations and property portfolio through our monthly networking events.
Andy and the team look forward to welcoming you on the 4th Monday of every month, doors open from 6:30pm for pre-networking and registration, the event proper starts at 7:00pm.