Description
Our February conference is dedicated to Augmented Reality (AR) & Virtual Reality (VR) for Property Technology (PropTech).

Companies, property specialists and technology providers will share their experience, show exciting demos and network with our guests and other participants.
AGENDA
6pm - 9pm

Registration and Welcome note

Talks from:
James Dearsley, The Digital Marketing Bureau

Talk & Live demonstration by Peter Daukintis, Microsoft Hololens

Talk from Darryl Willis, Matterport on the uses of AR in 360 and further

Talk from VROOMx on the importance of social capabilities in VR & AR

Talk by Nathan Gaydhani, VR/AR/MR Evangelist & Consultant on the uses of AR/VR in AEC.
Panel: Use of Augmented Reality and Virtual Reality in PropTech


Led by James Dearsley (The Digital Marketing Bureau) with Raya Yunakova ( PiLabs), Nathan Gaydhani (Cityscape), Eddie Holmes (PropTech Specialist), Speaker TBC (JLL)
The conference will be followed by a PropTech Hackathon during the weekend with Microsoft Hololens to encourage developers, BIM specialist, and designers to develop an AR application for property.
Please sign up on https://www.eventbrite.com/e/property-tech-hololens-hackathon-tickets-30518221823 (Prior Hololens development experience required).
Live demonstrations and networking opportunities!
Hashtag: #PropTechARVR
Thank you to our sponsors and partners
Please note the event will be recorded and material will be use for marketing purpose.
The event will also be live-streamed on the Realities Centre Facebook page: https://www.facebook.com/realitiescentre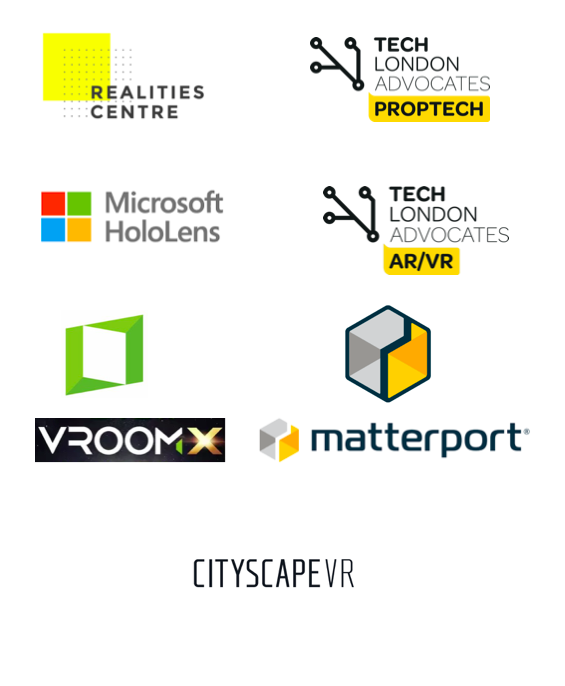 Note: Speakers subject to change.
Organizer of Property Technology (PropTech) AR/VR Conference
Realities Centre - Soft opened in London in December to bring everyone from #AR / #VR / #MR / #360Video together through co-working, incubation, events, training, courses, hacks & more - contact@newrealities.space - Follow us on @RealitiesCentre or visit www.realitiescentre.com

TLA PropTech - Bring together a community of passionate, opinionated and big picture thinkers who can set the agenda, lead the conversation and move the dial on PropTech www.techlondonadvocates.org.uk.