Location
Zig Zag Building, 74 Victoria St, London SW1E 6SQ
74 Victoria St
London
SW1E 6SQ
United Kingdom
Refund policy
Contact the organizer to request a refund.
Eventbrite's fee is nonrefundable.
The UK's No.1 Property, Wealth & Business Networking Event. We're all about Building People, Creating Opportunity & Generating Wealth!
About this event
Wether you're a beginner property investor looking to get started, a property expert trying to grow your property portfolio aggressively or, a business owner looking to build an unforgettable brand will provide you value.
Every event we have guest speakers who will share their expertise and knowledge to save you from making costly mistakes in your business journey.
Topics For This Event Include:
1. Good Debt vs Bad Debt
2. Building Wealth Using Debt
AND much more!
Due to the range of topics we cover and various guest speakers we bring on no two events are the same!
What Can You Expect At Our Event? -
- Very practically rich content
- Live case studies
- Q&A
- A Structured & Relaxed Networking Event
- Opportunity to secure a Slot for our paid training: One Day Workshops, Discovery Days, Property Wealth Three Day Bootcamp
During Our Event You Will:
Make Lifelong Wealth & Business Friends
Develop New Business Connections
Adopt a Money Mindset
Learn Wealth Building Strategies
Apply The PW Blue Print To Your Public Brand
Implement PW Business Strategies
Interact With Guest Speakers
When: May 30th, 2022 at 6pm
Where: M Victoria Street, Zig Zag Building, 74 Victoria St, London SW1E 6SQ
Who Is The Event Aimed At? Beginner and Experienced Property Investors & Business Owners from any industry looking to take action and SCALE.
New to Property? Come and get all your questions answered and meet people already running successful property businesses.
Experienced In Property Investment? Learn how to rapidly grow your property portfolio using creative strategies and other people's money.
Business Owner Looking to Scale? We will teach you to build your brand from unknown to unforgettable using the same blueprints we have.
Follow the host and founder of this prestigious event, Daniel Moses on Social Media to keep up to date with all our events & opportunities.
Instagram, LinkedIn, Twitter, Facebook, TikTok
Join our Facebook Group for Property & Business Advice and weekly live training.
Join our telegram community: launching soon
Listen to the Wealth & Business Podcast to gain free knowledge on all things business.
Daniel Moses & Property Wealth Education as seen on: Yahoo Finance, The London Reporter, Fox News, Business Day, Vanguard, HMO Magazine, Fox Interviewer, The Sun Voice of The Nation, Punch, The Guardian Nigeria and More!
Host: Daniel Moses
Born and raised in Nigeria, Daniel's search for a better life started in 2004 when visiting the UK for the first time. After a few visits Daniel met his then girlfriend (Who is now his wife) and have been happily married for the last 15 years with 2 adorable children.
Fast forward to 2015 Daniel lost well over £150k in his Nigerian business causing him to go through anxiety & depression.
Just 5 Years later Daniel is now a property millionaire with a growing portfolio just shy of £7 million and combined with his clients and mentee £10Million and growing in London.
Now Daniel share's his secrets with you through various events and is on a mission to create 100 millionaires, Having just recently created his first property Millionaire, Anthony Howell who now has a portfolio of just under a projected value of £1.4million.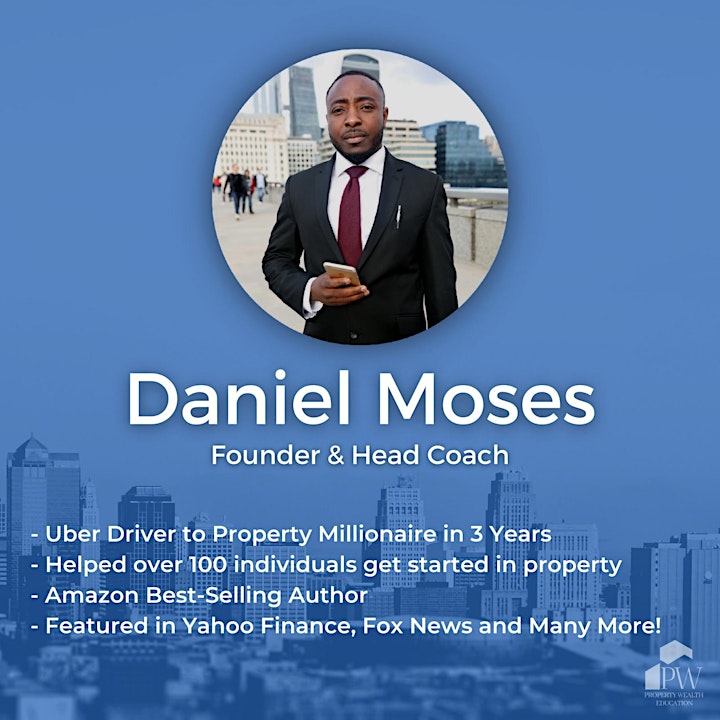 Co-Host: Kevin Kludje, CO-Founder of Property Wealth Education
Kevin is a Marketing Expert who has helped scale Property Wealth Education to a Multi-Million Pound Company all whilst during Lockdown using a phone and a laptop. He will be sharing some Marketing Tips that you can implement straight away to scale your business to new heights!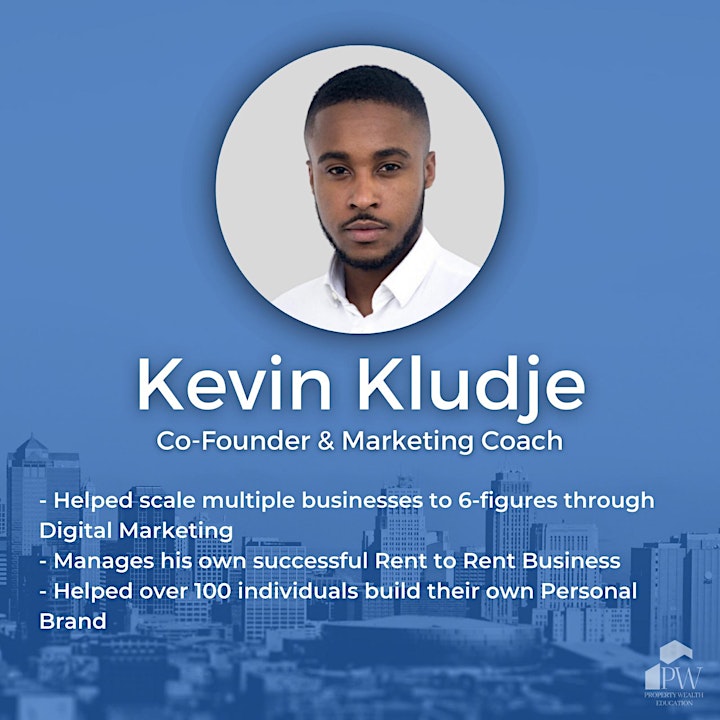 Guest Speaker: Saam Lowni - Managing Director, Merryoaks Property Finance
Saam Lowni has a rounded view of the market gained from 20 years' experience. His knowledge spans residential and commercial property development, sales, lettings, management and finance.
Saam gained broad experience working with boutique property agencies and national chains alike. He possesses international exposure through working with developers in London, Spain and the Middle East, and continues to build his own portfolio across London, the South East, West Midlands and the North East.
Most recently Saam has been a founding member of a Property Finance Provider which grew its fund from £0 to £300m and on course to fund 1000 homes across the UK.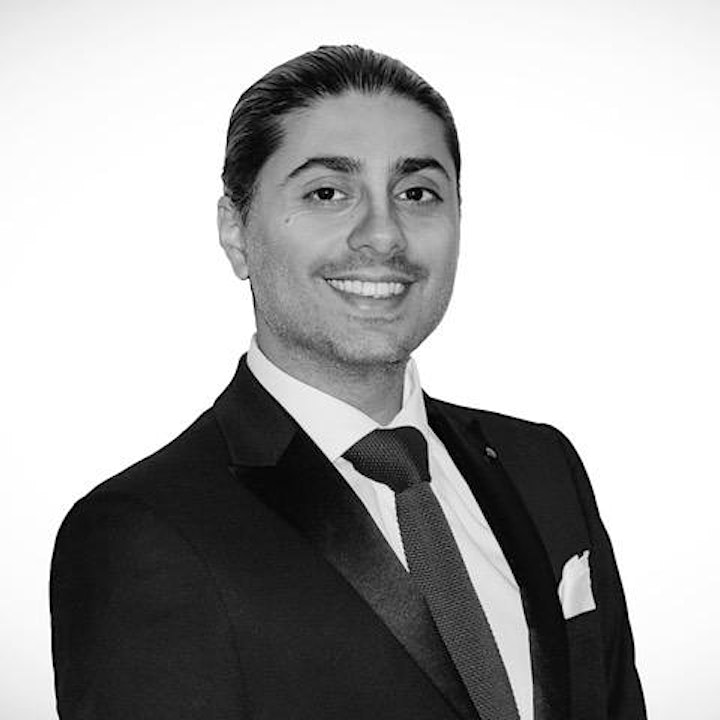 Ticket Information
- THIS IS STRICTLY NON REFUNDABLE.
- Admission cannot be guaranteed for non-ticket holders due to room capacity, PLEASE PLAN AHEAD
- The wearing of face masks is optional - please respect other peoples choices and also other peoples personal space - let's all promote responsible social networking
- OUR Event is filmed/recorded, Photos are taken by the organisers for marketing/ business purposes
- Both In-person and online tickets available on a1st come 1st served basis
- VIP membership gives you access to our presentation slides/ rent2rent spreadsheets /investors pack documents
- Get a FREE copy of Daniel's amazon best selling book, access to in-person and online networking events
- Get access to the Property Wealth Awards and Business Summit 2022 at a discounted rate
- AND Many other benefits and offers
- Both Annual and Monthly passes available at www.propertywe.co.uk