Property Wealth & Cashflow Course - Property Investing & Entrepreneurship N...
Description
Property Wealth & Cashflow Course with Tom Heaney
Everyone went crazy after our first 2 day Property Wealth & Cashflow course held in Newcastle so we've brought it back with a BONUS...
Our PROPERTY MILLIONAIRE BLUEPRINT (The 7 steps to become a property millionaire, how to start, build and grow a property portfolio without none of your own money) Tom Heaney got £100,000 in just under 12 months after quitting his teaching career. There's no reason why you can't do that too!
---
Learn how to create a 6 figure income and 7 figure property portfolio.
Learn how to become a Property Investor or Entrepreneur
The great thing is you do NOT need money to start.
Start, scale and grow your property investment and developments with the FREE Property Wealth and Cash-Flow Course. Join Tom Heaney and guest expert speakers in Land Development and Creative Property Investing in this immersive 2 day event. You'll discover how to:
✅ Generate £1000's per month from properties you don't own- they often need very little in start up capital too!
✅ Scale and grow into lager developments - How you can retire after just one deal!
✅ Rather than single lets - how multi-lets can create financial freedom at a fast rate. The HMO model
✅Land Developments - How to start and scale your new build developments making £££ in the process.
✅ Source, Package and Sell deals to investors to make great cash-flow each month
✅ How you too can make great returns on Single Buy to Lets- what most people in the industry aren't showing you.
---
Once you sign up, you will also get a FREE GIFT from us. First 2 videos of the 'ABCs of Rent to Rent and Getting Started In Property Online Mini-Series'.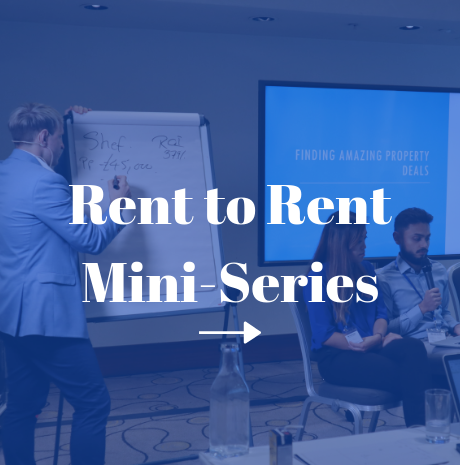 Learn more - Earn more.
Tom Heaney
---
When is the event?
Saturday 12th & Sunday 13th of October 2019 in Newcastle, Jurys Inn Newcastle Quayside, South Shore Road, Gateshead, NE8 3AE -
Registration starts at 9AM and aim to finish at 5pm both days.
How can I contact the organizer with any questions?
Please email christine@tomheaney.com or call our office 24/7 on 01207 563405 or our customer relationship manager, Carol Chainey on 07821134643.
There is more information on our official Property Wealth & Cashflow Course page: bit.ly/pwcc-free
You can also find past event testimonials on our Facebook page or on the above link (bit.ly/pwcc-free)
Is there Networking Available?
Yes! There will be networking ongoing throughout the event. You never know who you'll be sitting next to!
Will I be constantly haggled to buy a program on offer?
NO! I have attended hundreds of events where speakers are primarily focused on selling their brand new programs on offer and using high pressure sales tactics. This event is is NOT one of those. The main aim is to provide high level of content which you can implement straight-away or to inspire you to take action. However there will be event exclusive offers on courses which has helped previous delegates change their lives and create that financial freedom for themselves.
You will never be harassed to buy anything you don't want to.
Can I just attend one of the two days?
Yes, we'd love to have you on for both days but life can get in the way which we understand but I know that you can still get plenty of information from just one of the days!
Can I bring someone with me?
Yes! They can come for free too. All you'd need to do is book them via Eventbrite or through our website (bit.ly/pwcc-free) or contact christine@tomheaney.com
Who is the main speaker?

Tom Heaney will be speaking throughout the 2 days and there might be some guest speakers announced closer to the dates.
Tom has been in property for over 12 years doing it both the slow way and the fast way, his portfolio is mostly north-east based. He's also a professionally certified teacher with regional and national awards for teaching so you know that Tom will get the best out of you.
Where will the event be held?

Jurys Inn Newcastle Quayside, South Shore Road, Gateshead, NE8 3AE.
For more information, check out our website www.tomheaney.com or visit our events page: bit.ly/pwcc-free
This is a FREE event with incredible value & content which has sold out previously, please book your tickets now to aviod disappointment.
Follow Tom Heaney on social media and get daily updates, tips & tricks in property investing:
Facebook: bit.ly/tomheaney-fb
Instagram: bit.ly/tomheaney-insta
YouTube: bit.ly/TomHeaneyYT