A Worldwide Travel Ban, Can't Fly Anywhere? Let the Spirit Fly to The Divine Destination, And Experience the State of Felicity.
About this Event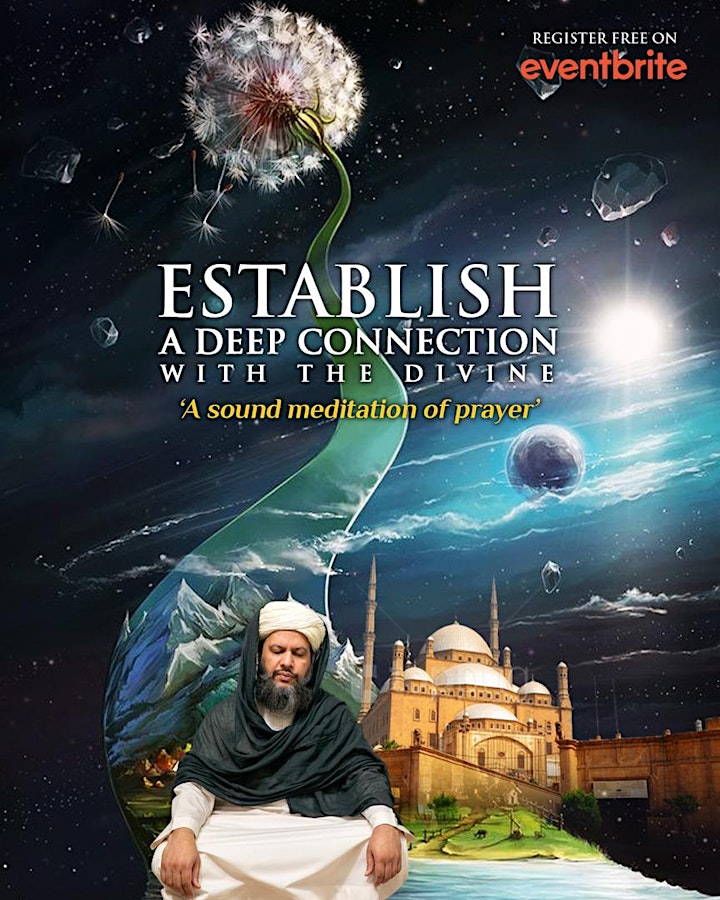 A Practical & Spiritual Affair of The Beloved of Allah, the Prophet Muhammad ﷺ . The Most Remarkable Journey - an Ascension Out of this World. Witnessing Unimaginable Secrets of the Divine.
A Declaration of Love Between The Creator and His Beloved.
An Unselfish Love, A Gift to be Shared with Us All.
'An Awakening can Happen in a Flash, and in a Flash you are Changed Forever'
Do You Want to Discover Your Own Beautiful Ascension?
During this World Exclusive Spiritual Retreat; Allow yourself to be Gently Guided on a 'Spiritual Journey' Connecting with the Best of Creation ﷺ and Attaining Closeness to the Divine.
Dates: Friday 26th Feb - Sunday 28th Feb 2021
Duration: Dedicated 48 Hours are Required to truly Ascend into the Spiritual Realm
Retreat Commences: 16:00pm GMT
What to Expect:
During this Retreat you will Learn:
Secrets of the Prophetic Ascension Journey
The Practical Methodology to Access the Spiritual World
Establish khushoo (presence of Allah) in your Salāh - as the "Salāh is the Mir'āj for the Believer"
Meditation Exercises to Deeply Connect with the Divine
Discourses | Interactive Worskshops | Presentations | Meditative Divine Remembrance
Under the Supervision of the Principal of UK Academy of Islamic Sciences: Shaykh Ahmad Dabbāgh
Contact us:
Email: retreats@zawiyah.org
Brothers | +44 7460 642 563 and Sisters | +44 7752 341 654
Stay Connected by following us on: Facebook; YouTube; Instagram; Pinterest; TikTok