Proportional Representation for the next Labour manifesto

Tuesday, 26 September 2017 from 19:00 to 21:00 (BST)
Event Details
Make Votes Matter and the Labour Campaign for Electoral Reform co-host this exciting, fast-paced rally and reception: Proportional Representation for the next Labour manifesto.
Chaired by: Paul Blomfield MP, Chair of LCER
Richard Burden MP                
Mary Honeyball MEP
Sandy Martin MP
Lord Jeff Rooker
Stephen Twigg MP
Chuka Umunna MP
Julie Ward MEP
Alan Whitehead MP
Daniel Zeichner MP
Howard Beckett

, Unite

Jess Garland, 

Electoral Reform Society

Odd-Inge Kvalheim

Norwegian Labour Party

Owen Jones

George Monbiot

Polly Toynbee


This will be a fast-moving event calling upon the Labour Party to adopt Proportional Representation as party policy, with speakers from across the party and wider Labour movement. We will hear about why electoral reform is fundamental to the tasks we face as a party, about the growing support among members, trade unions and the PLP, and how all of us can take action to help us put PR in the next Labour Manifesto.
The event will be outside the security zone. Speeches and discussion will be followed by a drinks reception, with live music from Matt Hill, a.k.a. Quiet Loner, playing songs from his Album: The Battle for the Ballot: Songs and stories from the fight for the right to vote!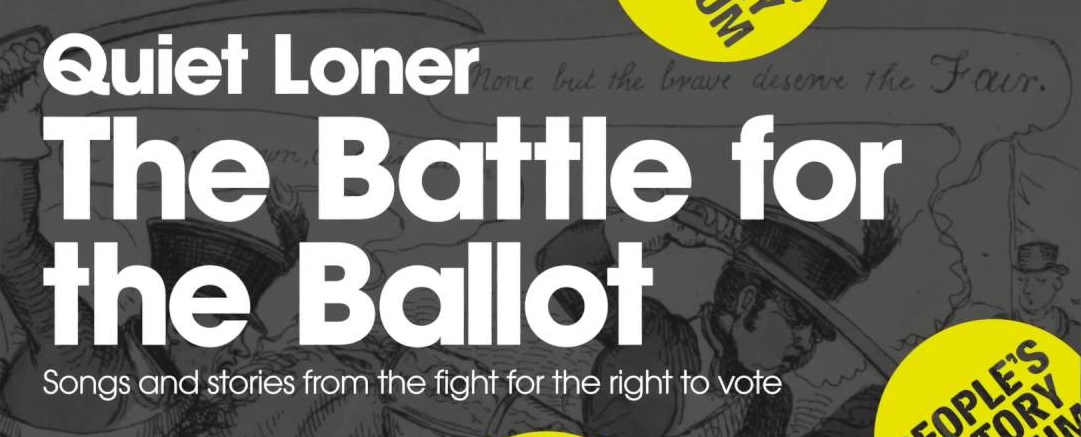 When & Where

St Nicholas' Church
Church Street
BN1 3LJ Brighton
United Kingdom


Tuesday, 26 September 2017 from 19:00 to 21:00 (BST)
Add to my calendar
Organiser
Make Votes Matter (MVM) is the cross-party campaign to introduce Proportional Representation for the House of Commons.
The Labour Campaign for Electoral Reform (LCER) is an organisation of like-minded Labour members formed with the aim of changing Labour Party policy to reject the current voting system and replace it with one in which seats in the House of Commons broadly match votes.