Sales Have Ended
Ticket sales have ended
Thanks for registering. Look out for your confirmation emails for the next steps. Remember you ticket is NOT confirmed until full payment is made. Tickets are based on a first come first served basis. We can't wait to see you at the event! Team Athleticum®
Sales Have Ended
Ticket sales have ended
Thanks for registering. Look out for your confirmation emails for the next steps. Remember you ticket is NOT confirmed until full payment is made. Tickets are based on a first come first served basis. We can't wait to see you at the event! Team Athleticum®
*** DUE TO COVID-19 PROS IS POSTPONED to March 2022 - Exact date and location will be announced later in 2021*** In the meantime, why not
About this event
Welcome to PROS 2022 LIVE ..... Ticket booking opening shortly!
We are delighted to be able to come together for the postponed 2020 event... now on our new dates on 25, 26, 27 March 2022.
Pumping music and hundreds of sweating individuals, the intensity and energy is at a max with Spinning® rides, fitness workouts, lectures and workshops. You are guaranteed to go away with a years worth of new ideas and the motivation to strive for the best that you can be.
From only £75 per day*, PROS brings you:
Quality instructor workshops and lectures for PTs and Group Ex instructors
Mega Ride Zones with Spinning® in a new Spaced Ride Zone
SPINPower® workshop power studio
Aerial Rig with workouts and workshops with CrossCore®, 4D Pro® Bungee Fitness, and AntiGravity® Fitness (socially distance dependant)
GUN-EX®, Group Training Zone, Yoga and Fusion inspired workouts.
Power Plate, Biomechanics Education and MTClinics with quality content
Business and management sessions to inspire and inform club management
Unique historic venue in the heart of Blackpool
Epic Finale Ride | Into the Future
Inspirational presenters from near and far
Myzone® supporting the digital feedback of your effort rewarded
Pumping sounds and visuals with epic Spinning® Finale Ride.
Pro Shop ready to get you kitted out
Global Feel, Local Vibe.... JOIN THE PARTY!
*based on your ticket selection. Price excludes VAT and Eventbrite ticketing fees. Direct Debit payment options available on some packages.
PROS - The Main Event
Friday 26 March Conference 9.00am – 6.15pm
Saturday 27 March Conference 9.00am – 6.15pm
Sunday 28 March Conference 8.30am – 2.30pm
WHAT'S HAPPENING?
CONFERENCE EXTRAS
Before it all kicks off, this is a great opportunity to get certified and dig deep into your chosen fitness challenge, and learn something new! What better place to take part than in advance of the weekend conference.
Choose from the following pre conference education once you have registered for the main event. What's more, you get a special pre-conference rate or even included if you also registered for PROS 3 Day Weekend. (See Full Immersion Ticket)
25 March - Pre-conference - Level Up
SPINPower® CEC Power Pack (8.15am-5pm) 12 Spin® CECS
- Personal Spinning® Threshold Workshop
- SPINPower® STRONGER Workshop
Spinning® Welcome Ride (5.30-6.30pm) Spin® 1 CEC
GUN-EX® Instructor Certification (8.15am-5.15pm)
GUN-EX® | Club Operators Invitational 12.30-2.30pm
4DPro® Bungee Trainer Intro Workshop 8.15am-5.15pm
26 March - Meet and Greet
PROS FUTURE PARTY from 9pm - late at Best Western Carlton Hotel.
28 March - Finish on a High!
Spinning® Finale Ride "FUTURE Rider" (90min) (Spin® CECS)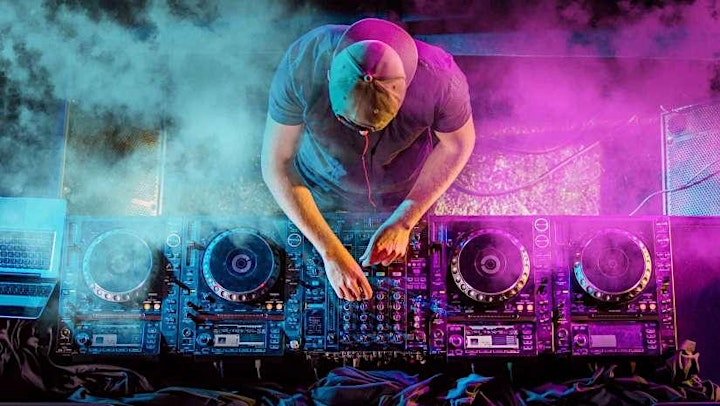 EDUCATION CREDITS
SPIN® CEC's available ONLY when booked HERE with Athleticum.
No CEC certificates of attendance will be offered to delegates attending the conference via IFS.
Thursday 25 March Welcome Ride 1 SPIN CEC
Friday 26 March Conference 4 SPIN CEC's
Saturday 27 March Conference 5 SPIN CEC's
Sunday 28 March Conference 3 SPIN CEC's
Sunday 28 March FINALE Ride 1 SPIN CEC
Spin® CECs will be automatically loaded into your online instructor dashboard within 30 days where applicable.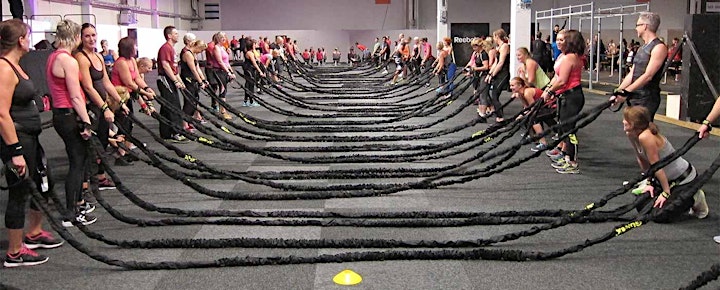 FURTHER CONFERENCE INFORMATION
BOOKING STEPS TO SUCCESS
Choose your tickets (enter your promo-code if you have one or use the link provided to you)
Complete your registration page
Purchase your tickets
Wait for auto redirect to session selections page and choose your sessions OR See your access Sched invite via email to select your sessions and set up your account and select your sessions. (Tip: check your spam email too if you don't see a confirmation email come through and invite from SCHED.COM)
TIPS
Ensure that each delegate has their own individual email address.
Download the Sched Mobile App to your home screen of your Apple or Android phone for easy access!
Share on your Facebook and Twitter etc and plan your social calendar!
Book your hotel and travel buddies!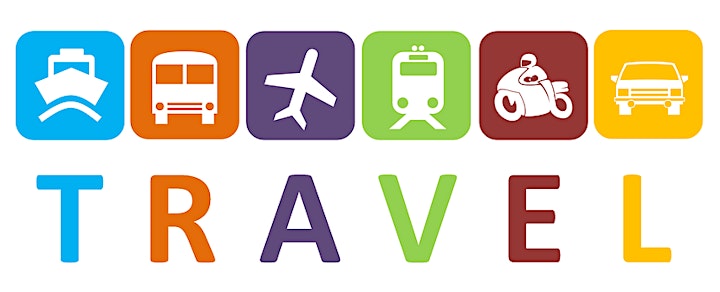 Amazing value packages and ticket options to fulfill this once in a year experience.
Choice is everything, and investing in yourself is the aim of the game. We have something for everyone's budget and always try to provide quality and content in a fun filled environment.
We know you'll appreciate the efforts that we go to provide this. But we also know that sometimes you want to attend fully but need to break it down into bite sized payments, so we have a Klarna "Buy Now Pay Later "or Pay in Installments" Option. Check out the individual tickets for details and click "Pay by Invoice" at checkout.... we will then send you a link to Klarna payment.
Conference rates include goody bag, event t-shirt and SPIN CECS (if a licensed instructor) when you book through us as well as access to more of the sessions you choose based on exclusivity.
Some of the packages also include a Event Ride Jersey for the Finale Ride. .(Although we will order a few extra Jerseys, if you book your ticket after 1st September you may receive your Jersey after the event as we cannot guarantee your size being available after this date)
We also know that sometimes, plans change. So we have an event insurance ticket option if you need to cancel and want your refund. Conditions apply.
When you book and pay online you will be charged VAT and Eventbrite fees. Retain your receipts for your VAT and Self Employment records.
Thanks for your continued support of this fabulous event!
BIKE PEDALS
The Spinner® bikes at PROS will be equipped with dual-sided pedals: SPD-compatible on one side and toe cages on the other. Sorry, no Look pedals available and no swapping out of pedals will be allowed.
SHOPPING
The Athleticum® PRO-SHOP will be in full force again this year with our proud collection of Spinning® clothing, Products and Accessories, as well as a few of your old favourites. We will be accepting pre-orders to guarantee sizes.
Order by 01 March for pre-orders.
MYZONE
As we partner with Myzone at the event, it's great to be able to have live feed but also system feedback via email from your weekend. Athleticum® would like to offer you the chance to purchase a Myzone MZ-3 in advance of the event weekend and use its awesome smartphone app, all for an amazing discount via ATHLETICUM. Join us and track your real time activity, take part in global challenges and workout with knowledge.
Your £50 off discount voucher link on any products… MYZONE DISCOUNT CODE

ADVANCE EX-SHOW EQUIPMENT PURCHASE
Each year the Spinner® bikes and Queenax are sold in advance from the Blackpool Showcase event. Event equipment will be available to purchase in advance of the event for delivery directly after the event.
ATHLETICUM
Available products from the show. Advance purchase at discounted show-rates available. First come first served basis.
Quotes available. Pre-purchase to hold new stock in advance.
CrossCore® Rotational Bodyweight Training Systems
4D Pro® Bungee-Fitness Systems
AntiGravity® Fitness - Christopher Harrison Hammocks and Studio Licenses
Gun-Ex® Cobra Gunning Ropes
Athleticum Office: 020 8819 9161 or email info@athleticum.co.uk www.athleticum.co.uk
PRECOR SPINNER® BIKES
If you are interested in purchasing any SPINNER® bikes including the new SPINNER® CHRONO with Power, please contact info@athleticum.co.uk with your prefered bike and number of bikes required and location.
Precor will be actively pre-selling all bikes in advance of the event so bike purchase is based on a first come first served basis.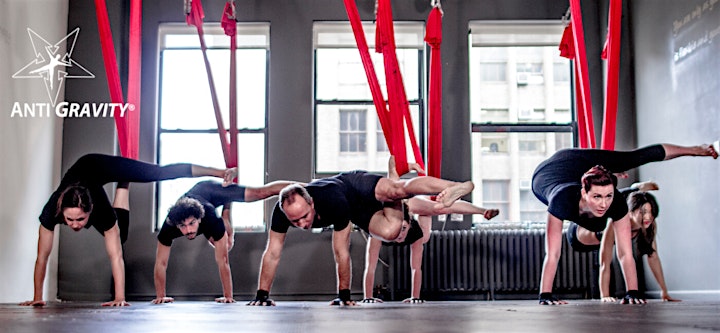 CONFERENCE VENUE & LOCAL AREA
Check it out in advance so you know where you are going.
Blackpool Wintergardens & Opera House,
97 Church Street, Blackpool, FY1 1HU,
United Kingdom
www.wintergardensblackpool.co.uk
PRE BOOK YOUR HOTEL
Best Western Carlton Hotel , 282 Promenade, Blackpool, FY1 2EZ, United Kingdom www.bestwestern.co.uk tel: +44 (0)3330 034085
We have a conference booking arrangement with Best Western Carlton Hotel Blackpool. Please be advised that full pre payment will be required at the time of booking, this is non refundable and non transferrable. Space is limited but there are many hotels in the local area of the event venue.
TRAVEL
By Car: This link guides you into the best routes and nearest parking locations.
By Train: The nearest Station is Blackpool-North It's an easy 5-6 minute walk to the Wintergardens from here.
By Air: Closest airport is Manchester Airport. Then it's an easy train journey direct. (approx 90 minutes)
USEFUL LINKS:
Travelling alone? You may not need to! Lots of people attend the event from various locations across the UK and Ireland and from further away too! Let people know your are attending the event and happy to share travel on our Event Facebook Page.
OUR EVENT PARTNERS
A huge thank you to all our partners and sponsors for providing such amazing support and forward thinking. This hand picked group of authentic companies that values and strives for quality training, products and services for the overall health and well wellbeing of the members, sports mens and women, and the general public.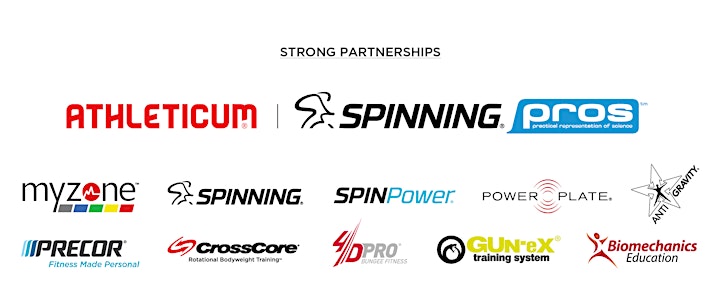 FAQs
How can I contact the organiser with any questions. Contact us by Phone at +44 (0)208 8199 161
What's the refund policy? No refunds are available once a ticket is purchased. Ticket can be transferred to another name for a transfer fee of £5.00. A specific Refund ticket is available to access a refund for your main ticket. Only delegates who have purchase this ticket can receive a refund for the main event ticket up to 14 days before the event date. (excluding Eventbrite fees and refund ticket amount)
Do I have to bring my printed ticket to the event? No, to save the environment we prefer you log in via the Eventbrite App at Check in.
Can I update my registration information? Yes, just log into your account and you can update your registration information. Just make sure you double check your email address is correct before you submit!
Is my registration fee or ticket transferrable? Yes, you can transfer to a higher or same value ticket and pay the difference in ticket price plus a £5.00 transfer fee.
Is it ok if the name on my ticket or registration doesn't match the person who attends? Your ticket name must match the person attending.
Each attendee MUST have their own unique email address to ensure the schedule invite is received.
This event is run by Morelli Enterprises Ltd. Company No. 08034556.
CANCELLATIONS & BOOKING POLICY
No refunds available on all tickets for this event unless the insurance ticket is purchased*
Insurance tickets enable you to request a refund up to 14 days prior to the event, no questions asked. After this date a 40% refund will be offered.
Event fee is non-transferable to any other training or event dates.
No part attendance/part payment options are available for this event.
No CEC points will be awarded for non/part attendance.
CEC points are only awarded to those who book via ATHLETICUM®.
No CEC's are automatically awarded if booking made through IFS.
SPIN CEC points will be added 30 days from the end of the conference.

Organiser of PROS | Spinning® and Fitness Conference
Athleticum® was born for the need to support small and large studios with equipment based training and events in the UK and Ireland. We supply quality boutique training equipment and exciting education for Queenax®, CrossCore®, 4DPro® Bungee Trainer, UGI®, AntiGravity® Aerial Fitness and GUN-eX® Battle Ropes. Athleticum® is the event organiser for official Spinning® and Fitness events in the UK and Ireland including P.R.O.S. SHOWCASE Fitness Conference, Tribe Ireland and more. We will work hand in hand with any approved events like IFS, Blackpool and Thrive Dublin and Wellfest Ireland.
We also offer fitness online CPD education including Anatomy & Physiology and more at http://athleticum.online/ 
Our PRO-SHOP can be found at https://athleticum.myshopify.com/ for small order items of training equipment, clothing, accessories and information. 
SPIN®, SPINNER®, SPINNING®, SPIN FITNESS®, SPINPOWER®, THE SPINNING LOGO® PEAK PILATES®, CROSSCORE®, RESIST-A-BALL® AND UGI® ARE REGISTERED TRADEMARKS THAT ARE OWNED BY MAD DOGG ATHLETICS, INC. GUN-eX®, GUN-eX Training System®, MAKE YOUR GUNs STRONGER™, WHIP YOURSELF INTO SHAPE™ are registered trademarks of Krankfitness s.r.o. Patents Pending.
Athleticum® is a Morelli Enterprises Ltd company.