Description
Learn how to use the business model canvas to design, assess and improve your business model.
Looking for an alternative to writing pages of projections that quickly become inaccurate? In this interactive one-day masterclass, find out how you could benefit from using the business model canvas to improve your business model and create a blueprint for strategy.
Used by start-ups and large corporations alike, the business model canvas is a one-page template, which breaks down a business into nine key areas. You will be introduced to examples and case studies of alternative models in the arts, and be asked to imagine how these could work for you. By the end of the day you will have a complete, mission-driven business model, which you can share, adapt and begin to implement throughout your organisation immediately.
Who is it for?
Those in the creative and cultural sector who are involved with business and financial planning would be suitable for this training.
How will you benefit?
Clarify your mission and how this drives your business model and strategy
Assess strengths and weaknesses of your current business model
Identify opportunities for development and evaluate the resources you'll need
Learn how to use the business model canvas effectively
Assess cost structure and revenue models
How to adapt your business model to reflect change
Agenda
9:45am - Attendee arrival, tea and coffee
10:00am - Introduction to the business modelling and the business model canvas
11:30am - Break
11:45am - Value propositions and value creation
1:00pm - Lunch
2:00pm - Business model mapping and case studies
3:30pm - Break
3:45pm - Business model innovation
4:45pm - Wrap up
Lunch and refreshments will be provided. Please let us know of any dietary requirements by e-mailing info@creativeunited.org.uk
Ellen O'Hara - Masterclass leader
Ellen is freelance business strategist, researcher, coach and facilitator working in the creative and cultural industries. She specialises in business model design, organisational development and access to finance and draws on a unique blend of experience from the private, public and third sectors spanning over 15 years. Ellen is a SFEDI accredited coach, Fellow of the RSA and Clore Leadership Fellow.

About Prosper
Creative United's Prosper events will provide expert business training for the creative and cultural sectors.
Taking place at locations across England, workshops, masterclasses and webinars will be available to book and will cover a range of business support areas.
Prosper partners: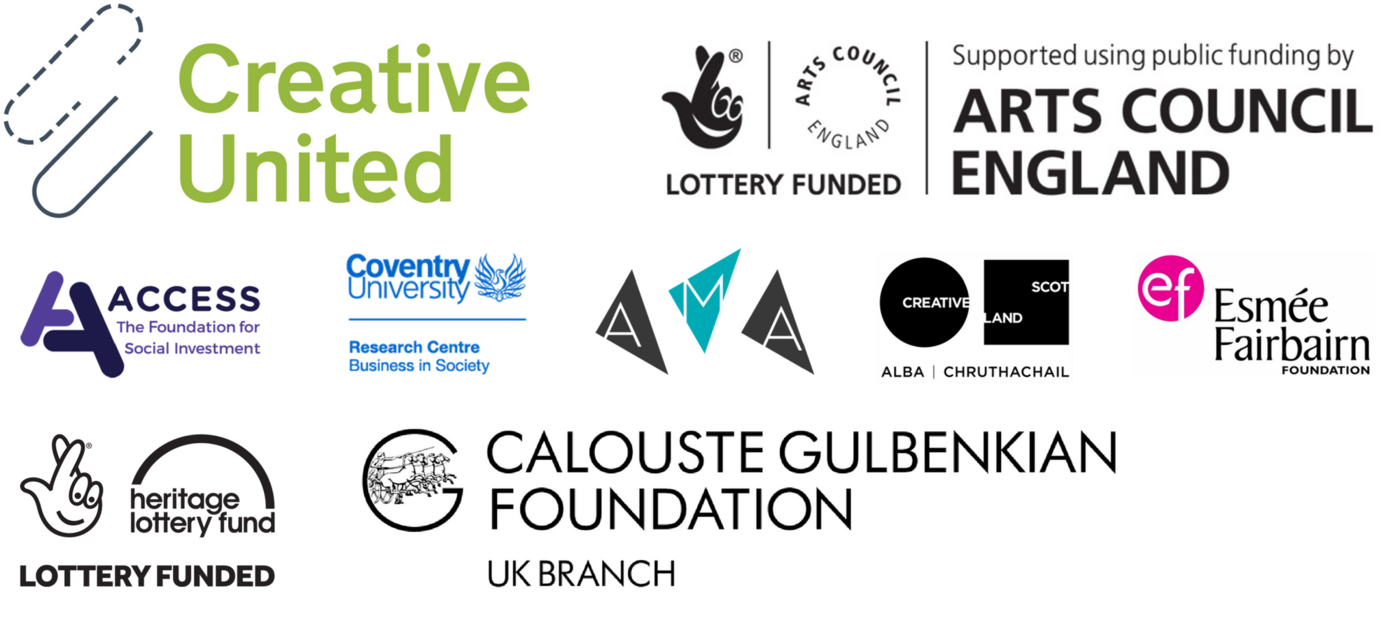 Organiser of Prosper Masterclass: Mission-driven business modelling
Creative United is an entrepreneurial community interest company that supports economic growth and social impact in the arts, cultural and creative industries.
We provide a range of programmes and business services which enable the development, growth and sustainability of organisations and enterprises operating within these sectors.
We run interest-free loan schemes Own Art and Take it away, as well as business development support services for creative enterprises and organisations across the arts and cultural sector.
Click here to send us an email. We'd love to hear from you.