Description
Learn about the impact that clear vision, mission and values can have on your business.
Can you clearly articulate the mission of your business? Have you strayed from your original values and want to get back on track? In this three hour workshop, organisational development expert Mairead O'Rourke will discuss the role of clear vision, mission and values in an organisation.
From multinationals to sole traders, businesses large and small use their mission statement to direct strategy and decision-making. During the workshop, you will look at case studies of clearly identified missions and see how these are at the heart of an organisation, guiding business models, funding applications and networking. Plus, Mairead will aid you in reviewing and refining your own vision, mission and values and give advice on how to effectively communicate these.
By the end of the workshop you will have a renewed understanding of how to clearly articulate and implement your vision, mission and values.
Who is it for?
Those in the creative and cultural sector who are involved with business and planning would be suitable for this training.
How will you benefit?
Articulate why having a vision, mission and values is important
Describe the difference between vision, mission and values
Evaluate and revise your current mission statement
Identify mission creep
Understand who needs to be involved and when
Identify how vision, mission and values relate to the business model
Mairead O'Rourke - Workshop leader
Mairead is an expert in organisational development and governance, especially within museums. She has supported a range organisations over the past 12 years, from volunteer-run charities, to local authorities and national bodies. She really enjoys working with trustees, staff and volunteers to understand the heart of their organisation, and help them use that to achieve greater public engagement.
Mairead has also worked as Engagement Manager at the National Archives and as a Senior Officer at Arts Council England where she was responsible for organisational resilience programmes.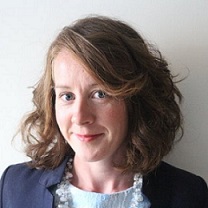 Please let us know if you have any disability or access requirements.
About Prosper
Creative United's Prosper events will provide expert business training for the creative and cultural sectors.
Taking place at locations across England, workshops, masterclasses and webinars will be available to book and will cover a range of business support areas.
Prosper partners: