Location
Av. Casal Ribeiro 28
28 Avenida Casal Ribeiro
1000-012 Lisboa
Portugal
Description
PROTECHTING SESSION
http://www.protechting.pt/en/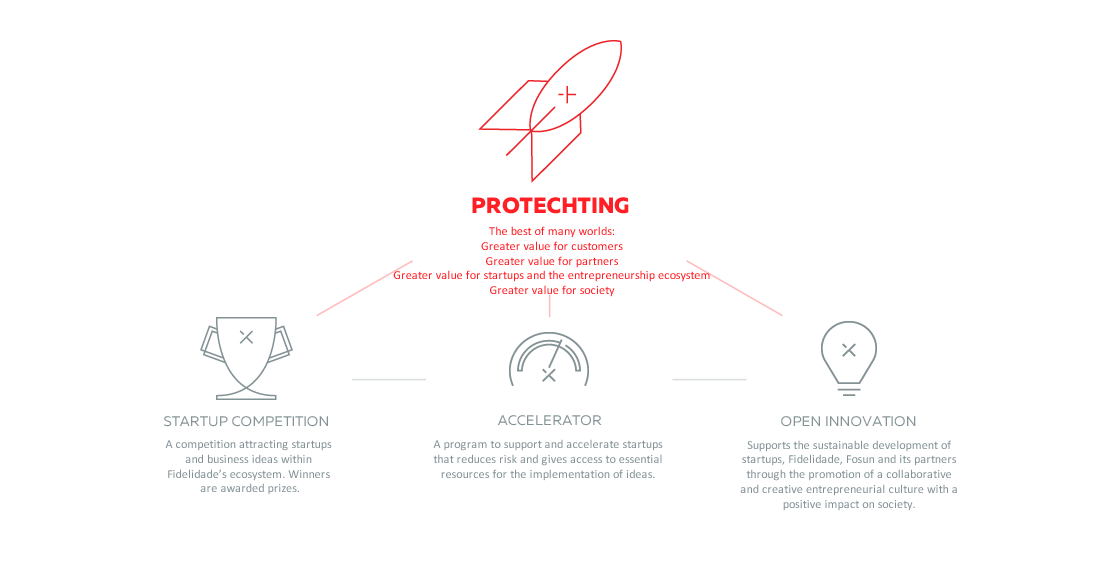 Fidelidade, Portugal's largest insurance company owned by Fosun International, and Beta-i have teamed up to help establish a more engaged and entrepreneurial society and to identify innovative solutions for the insurance sector in the areas of protection / prevention, service, health and savings along the way with the creation of a corporate accelerator named Protechting.
At this program's launch event, you will learn more about the Protechting accelerator program, meet the mentors and jurors we have signed up and hear their views on how "Instech" is being disrupted and how accelerators can help advance the insurance industry. You will also be able to network with investors and entrepreneurs as well as representatives from Fidelidade, Fosun and Beta-i over drinks and canapes.
Agenda:
18:00 - Arrival / registration
18:30 - Welcome by Pedro Rocha Vieira (Beta-i) and José Maria Villa de Freitas (Fidelidade)
18:45 - Expert discussion panel with Alexandre Barbosa, Managing Director at Faber Ventures, Pedro Penalva General Manager at Aon and José Villa de Freitas, Marketing Manager at Fidelidade.
19:30 - Networking over drinks and canapes
21:00 - End of event
Protechting - Innovation is all about people.