Professor Sean Duggan Chief Executive, Mental Health Network
About this event
Sean Duggan has been Chief Executive of the NHS Confederation's Mental Health Network for the past four years. Sean is passionate about raising standards of care and treatment of mental health services and improving lives of those who use services and their carers. His focus is on influencing politicians, policy makers and heads of public sector organisations and other key stakeholders to deliver evidence-based intervention with a sound economic basis.
Training as a registered mental health nurse in 1979 set the scene for a career motivated by passion for the profession and for the professionals within it. Sean ensures that mental health nursing is promoted at all opportunities, with the Mental Health Network and Nurse Directors Network's Aspiring Nurse Director Programme being his most recent project.
To ensure the continued improvement of mental health services, Sean has influenced health policy on a national level; through his membership of the Five Year Forward View oversight group, chairing of the Mental Health Act Review's Addressing Rising Detention Rates Topic Group and NHS Long Term Plan Steering Group. Whilst at the Sainsbury's Centre for Mental Health, Sean led on several health economic studies, many of which were eventually included in the NHS Long Term Plan and widely accepted by the Treasury.
Criminal justice and prison mental health have been priorities for Sean over the past 30 years; in 2006 he joined the Sainsbury's Centre for Mental Health as director of Criminal Justice Programme, before becoming Chief Executive. Immediately before this, Sean was Director of Health and Social Care for Criminal Justice at the London Development Centre and offender health consultant for the Department of Health.
Sean is a Professorial Fellow at the Institute of Mental Health and in 2013 was awarded the President's Medal by the Royal College of Psychiatrists.
Sean has kindly agreed to be YCT's annual lecture speaker this year. The full title of the lecture is : 'The case for starting early: protecting the mental health and wellbeing of our young people amid the changing health landscape' and will cover the following points:
Importance of and evidence base for early intervention
Impact of Covid-19 on children and young people's mental health
Change to NHS landscape and integrated working
Policy drivers to improve children and young people's mental health
Moving forward what needs to be in place to support children and young people's mental health.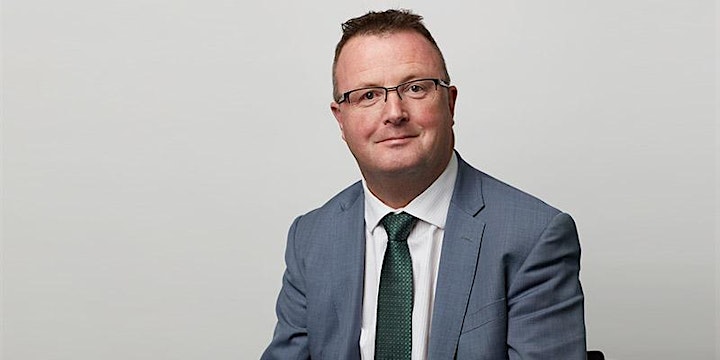 Organiser of Protecting mental health of young people amid the changing health landscape
YCT is a counselling and therapeutic support charity. We specialise in supporting children and young people aged 5 – 25 years, their families and the professionals who work with them.
YCT started out in 1988 serving the immediate local community around Harlow, Essex, however we have grown considerably, working from community venues and schools, academies, colleges, alternative education provisions and specialist schools across Essex, Hertfordshire and Greater London. The overall aim of YCT is to support children, young people and their families through challenging times so that they can feel hopeful about their futures. YCT is able to offer support for an endless range of often very complex issues, and does this through a variety of services. These include one to one counselling, group work, art therapy, play therapy and therapeutic play, group sessions and programmes, workshops, training and assemblies. YCT also provides parent-child therapeutic work, and offers counselling, supervision, consultancy and training  to professionals.